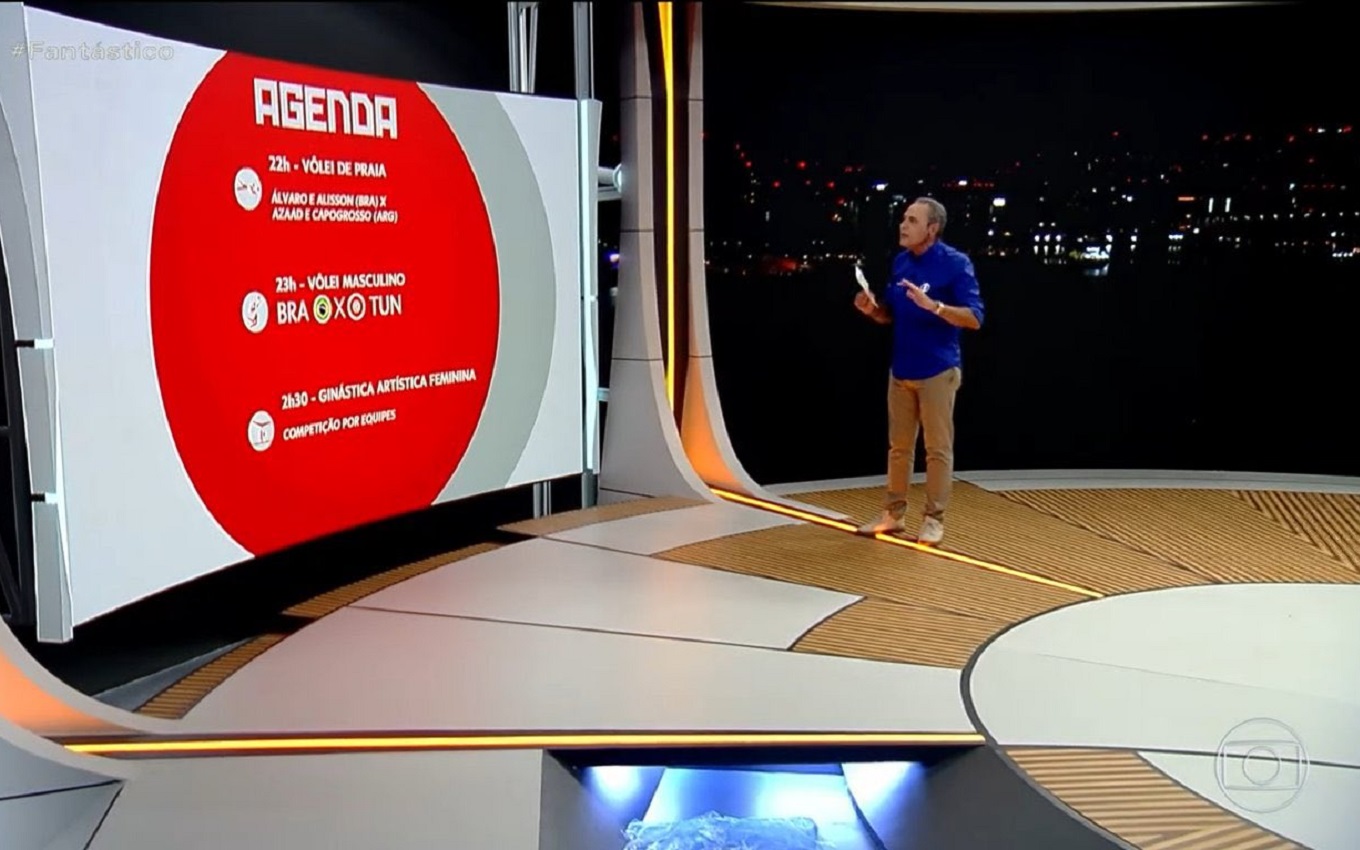 Globo exceeded its own expectations and sold twelve advertising quotasfor the broadcast of the Olympic Games in Tokyo, which began this Wednesday (21) with football matches. Due to the high demand for advertising at the last minute, the channel opened two extra quotas for the market. The total billing comes close to R$ 600 million.
The fact cheered the station because of the initial concern. Until the beginning of May, Globo had only sold one quota. The reasons for this were the uncertainty about whether or not the event would take place in Japan and its bad schedule for advertisers — late night, early morning and morning, a range in which companies' investments are lower.
O TV news found that Globo sold sponsorships to Alpargatas, Ambev, Apple, Bradesco, Magalu, MRV, Natura, Netflix, Nivea, Prudential, Samsung and Sportsbet.io. The brands will advertise on open TV, pay TV (SporTV) and internet (Globoplay and ge.globo). The station confirmed the sales.
To expose the brands in broadcasts, Globo will make physical and virtual insertions, with the possibility of augmented reality. Presenters are also free to perform custom merchandising actions.
The shares were divided into three modules: gold, silver and bronze. Gold, which is the most expensive, was purchased by Bradesco for R$96.9 million. Netflix and Nivea bought the silver, and Magalu and Ambev the bronze. These will be fixed sponsors of the broadcast on open TV. All others are on pay TV and internet.
Globo does not usually practice discounts in negotiations of this type, unlike what occurs with other broadcasters.
TV coverage
Globo will have 200 hours of Olympic content during the Tokyo Games. According to the schedule already defined, the station will be on the air with transmissions and programs between 22:30 and 11:00 the following day. Programs such as Profissão Reporter, Conversa com Bial and Mais Você should not be aired between July 23rd and August 8th.
Jornal da Globo, Hora 1 and Bom Dia Brasil, in addition to local news, will have a reduced duration. In all, 50 professionals were sent to Japan. The list contains only reporters and producers, with narrators and commentators working from Brazil in a large studio set up at Estúdios Globo.
The event will also have wide coverage on SporTV, with four linear channels and 45 internet signals. Outside Grupo Globo, only BandSports will show the event.
After the Olympic Games, Globo will carry out a major programming campaign with news for prime time. Some of them are the rerun of the soap opera Verdades Secretas, the series Ilha de Ferro and the premiere of the program The Masked Singer, presented by Ivete Sangalo.
.