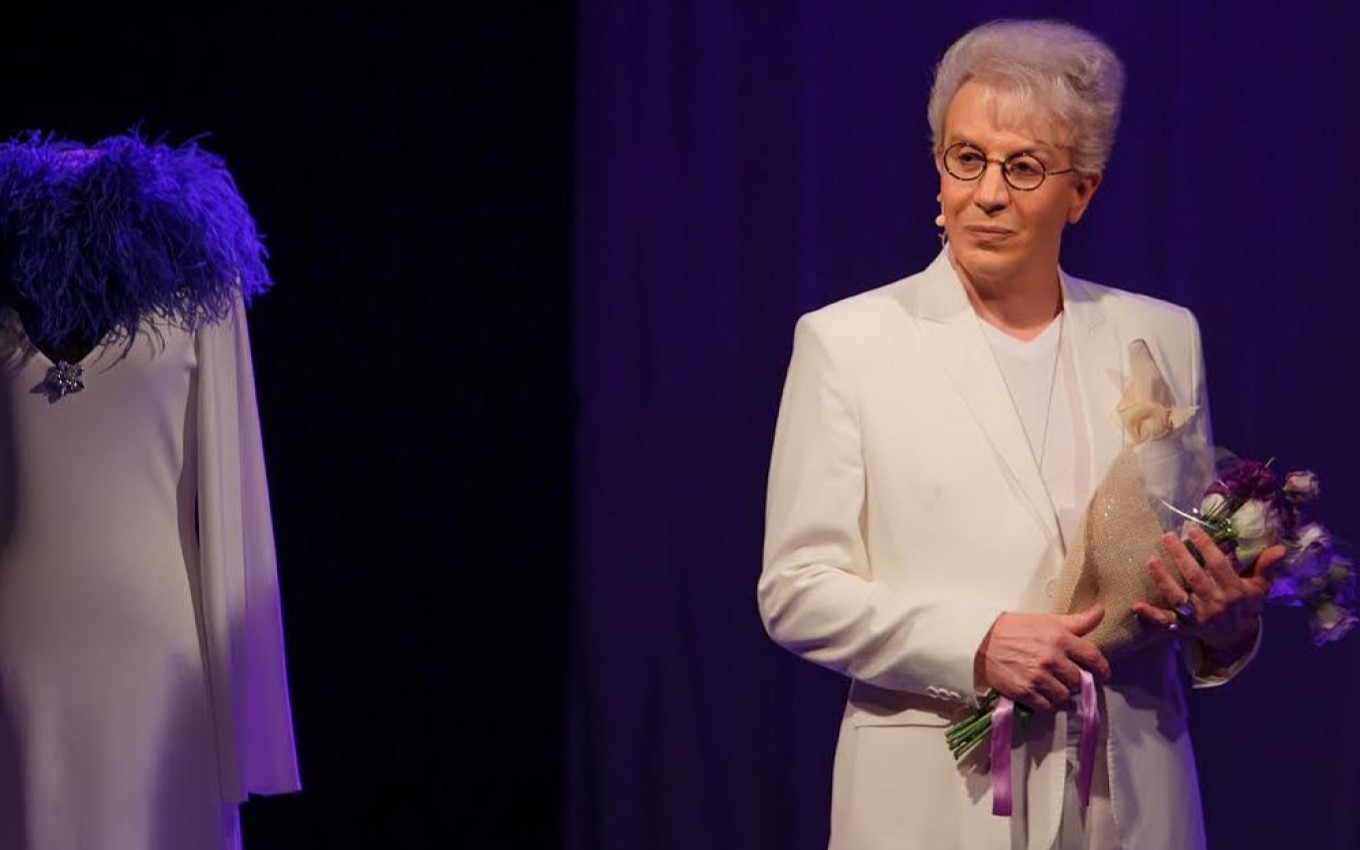 Performer of Clodovil Hernandes (1937-2009) in the theater, Eduardo Martini faces a six-hour marathon of characterization in order to make his hair look like the stylist. Praised for the similarity on stage, he faces a situation in everyday life that has become a reason for a joke: he is now mistaken for an elderly person and has already received a preferential seat on one occasion.
"It takes six hours to dye my hair, in addition to all the time I need to dedicate to moisturize it, because the chemistry is very strong. It's very similar to Clodovil's, but the worst thing is when you enter a place and the person stands up for you to sit, thinking I'm old, or points out the preferential line at the bank," says the 60-year-old actor to TV news, to laughs.
Wearing a wig was never an option for Martini. In the process of creating the show Simply Clô, he did not want to go with artificiality or caricature, out of respect for the stylist's trajectory, which, in his view, was exaggeratedly natural.
"Clodovil had this side of finding things that weren't right, and he spoke what he thought openly. This is democracy. He was harsh, rude. And I say this in the show: 'I was, because I'm for the truth, I hate this minimalism, this poorness that people put on each other'", comments the actor.
Eduardo Martini studied Clodovil's life and mannerisms for over ten years to play him in theatre. During the creation process of the work, he claims to have felt the stylist's energy, and in this way he was able to faithfully reproduce the imposition of the voice, the walk, the sitting and the look. The only detail he left out was laughter.
"I couldn't. It bothers me trying to make Clodovil's laugh, which is the same as Hebe's [Camargo, 1929-2012], is very characteristic and that bothered me. I don't laugh the entire show," he admits.
Clodovil was completely different from me. He had a very hard hand. And I have the dancing hand, which is more malleable. I felt his presence when I started to walk, smile, look, that little look he gave and that was a machine gun.
To compose the stage of the show, Martini had few resources. She placed a rug and a chair from her own residence on the stage, and ordered three dresses signed by Clodovil to be reproduced with more modest fabrics. On stage, it's him, the lighting and the text.
Simply Clo shows the stylist reflecting on various events in his life, such as work, friendships and relationships, as if he were about to leave this plane. And the public, according to Martini, cannot hold back tears.
"It's like playing a movie in Clodovil's head. People leave very emotional. We took an inventory of his life and took the best to be told," he explains.
Simply Clo is on Thursdays at Teatro das Artes, in Rio de Janeiro, and on Saturdays and Sundays at Teatro União Cultural, in São Paulo.
.