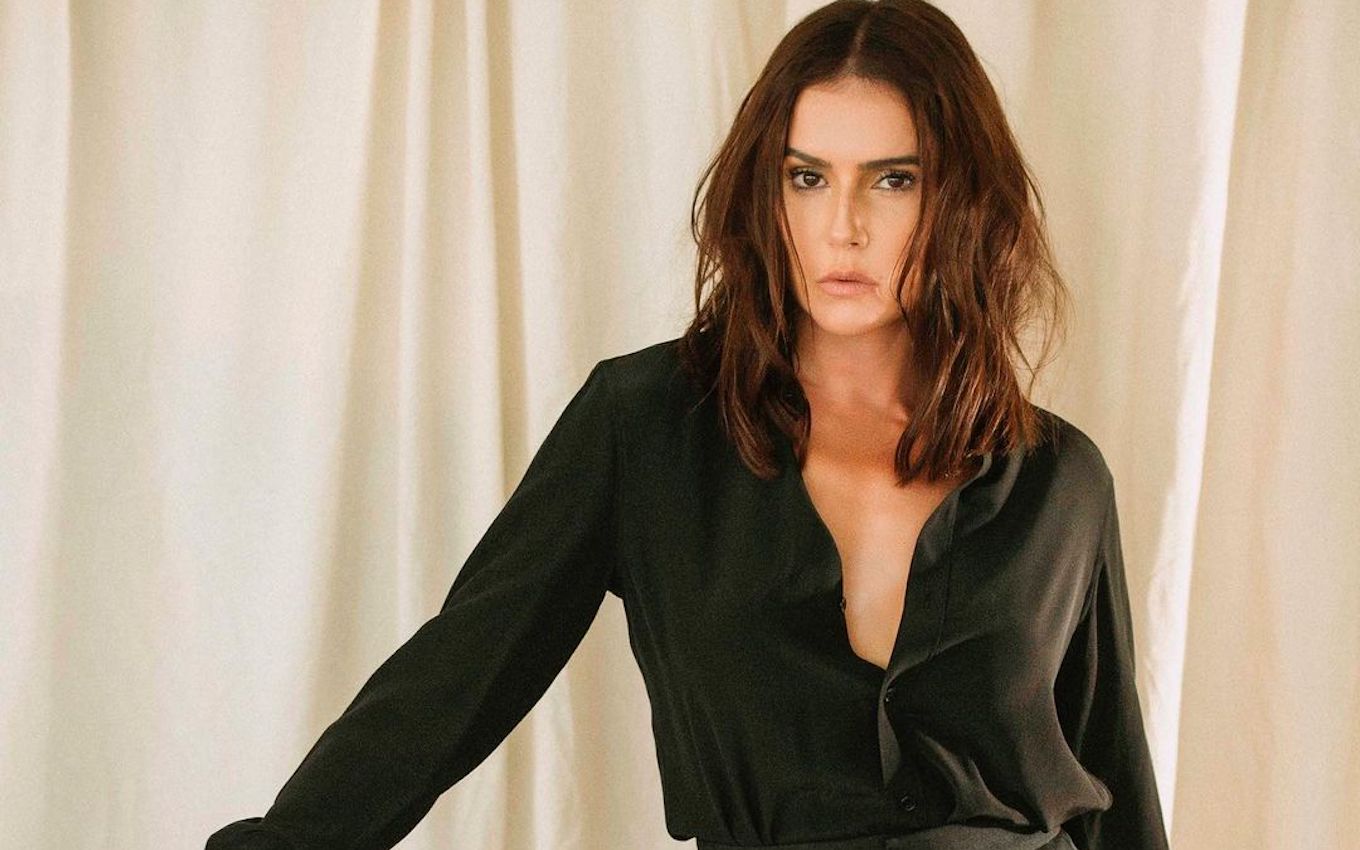 Deborah Secco, Alexia from Save Yourself Who Can, drew more attention than revelations about the end of the series in a live on Thursday night (15). Daniel Ortiz, author of the seven o'clock soap opera, gathered the girls to talk about the outcome of the story, which will air this Friday (16), on Globo.
The actress, who is in the United States with her family, got out of bed, wearing a white T-shirt and has already revealed right away that she would not show more than her upper body because she had no clothes on the underside. "I showed you my panties," the actress joked as she quickly turned her cell phone to her legs to prove she was telling the truth.
The live broadcast had approximately 20,000 people eager to know the outcome. Among the revelations made by Ortiz, apart from the silk tear typical of these virtual chats between co-workers, is that the last chapter was too big and had 15 minutes cut off in the edition. "A pity," said the screenwriter.
He regretted not being able to show a sequence in which Petra (Bruna Guerin) would assume that she disappeared with the rats of Alan's children (Thiago Fragoso). He also said that an emotional scene of the mothers of the three young girls thanking Ermelinda (Grace Gianoukas) for taking care of their daughters had to be "cleaned up" from the final chapter.
The whole conversation created a lot of expectations about who Kyra (Vitória Strada) and Luna (Juliana Paiva) will be with. The novelist said that he had a lot of doubts and changed his mind all the time, but eventually he had to decide.
"The advantage is that Vitória and I saw all the finals, a consolation prize," said Ortiz, eliciting a scream from the decorator's interpreter. "We had never said this to the public," said the actress.
Ortiz has the endings on his cell phone. "I want to keep these scenes for myself. Whoever comes to visit me, I'll show them", provoked the novelist. Vitória and Juliana recorded two finals, and only one of them airs. Téo (Felipe Simas) and Alejandro (Rodrigos Simas) compete for the Mexican until 45 minutes into the second half. Alan and Rafael (Bruno Ferrari) are also in the running for Kyra.
.