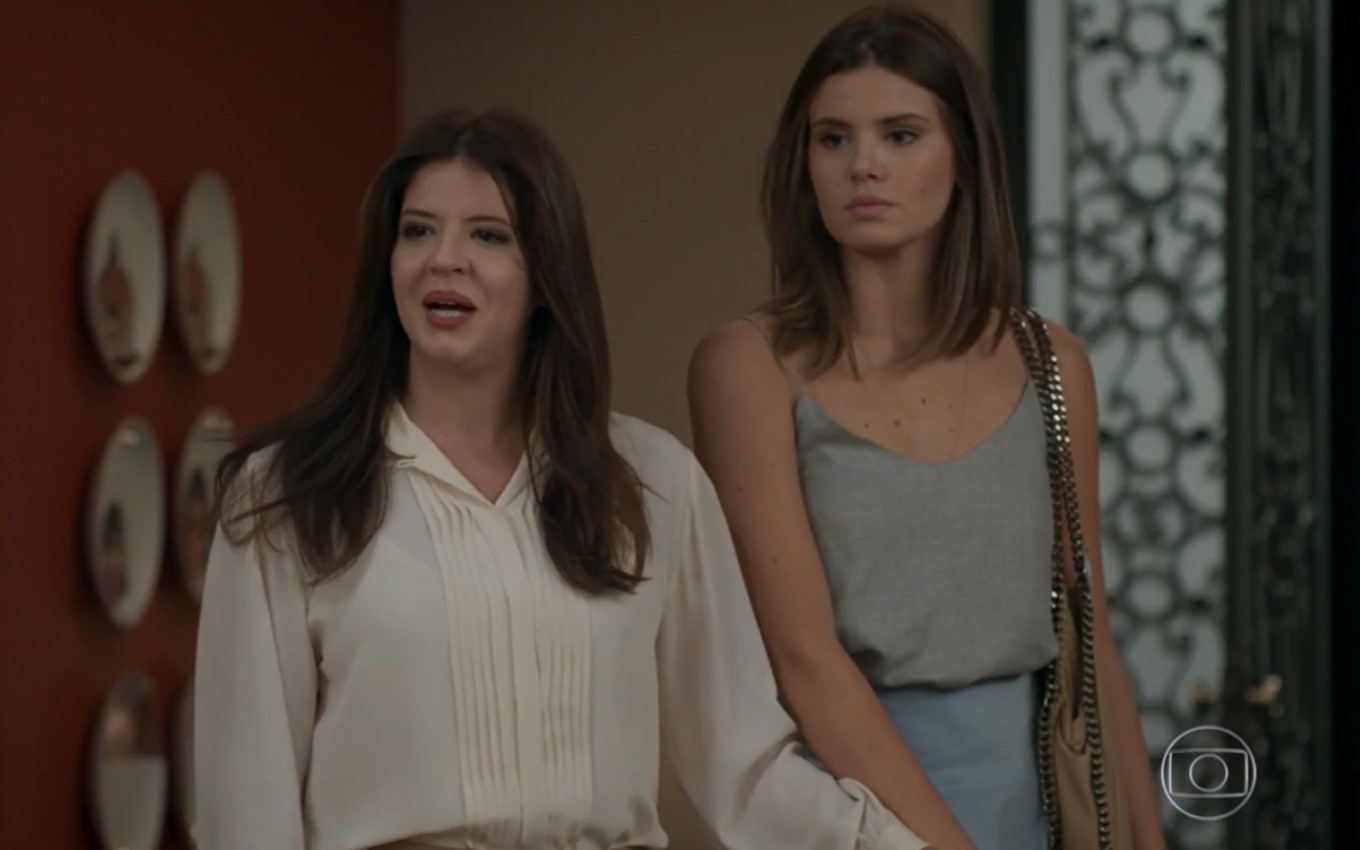 Maria Pia (Mariana Santos) will take advantage of the difficult time that Luiza (Camila Queiroz) is going through to get closer to her preppy girl in Pega Pega. The villain will offer shelter to the character of Camila Queiroz in order to distance her from Eric (Mateus Solano) in Globo's seven o'clock soap opera.
After finding out about the theft of money from the sale of the Carioca Palace, Pedrinho (Marcos Caruso) will have a heart attack and leave a high hospital expense for his granddaughter. With no way out, the young woman will sell the car to cover the costs, but will insist on moving so as not to live at the expense of the hotel's new owner.
In scenes that air next Monday (26), the entrepreneur's personal advisor will invite the enemy and her grandfather to stay at his house. The call will be a relief to the pair, who will spend a whole day chasing old friends, but will find themselves at the door several times.
Athaíde (Reginaldo Faria) finds his daughter's willingness to help her rival strange. "Wasn't this girl having an affair with Eric?" the veteran will ask. Maria Pia will pretend to be nice and explain that she doesn't feel anything for the boss and that, if she did, she still wouldn't leave two people begging.
In fact, the antagonist lived by Mariana Santos will make Luiza stay in her hands. When the former millionaire arrives at her house, she will try to turn Pedrinho's granddaughter against Eric. The repression will create intrigues for his plan to succeed in the series re-presented by Globo.
Pega Pega (2017) won a "special edition" to fill the hole left after the final stretch of Salve-se Quem Poder. Como Mais Vida, Melhor, the next unpublished soap opera of the seven o'clock series, was postponed because it is being recorded with security protocols that make the execution process slower.
---
Learn all about the upcoming chapters of soap operas with the Noveleiros podcast
Listen to "#66 – Ana has a crisis and changes everything in A Vida da Gente!" on Spreaker.
---
Subscribe to the channel TV news on YouTube and watch videos with revelations of what will happen in Pega Pega and in other soap operas.
.