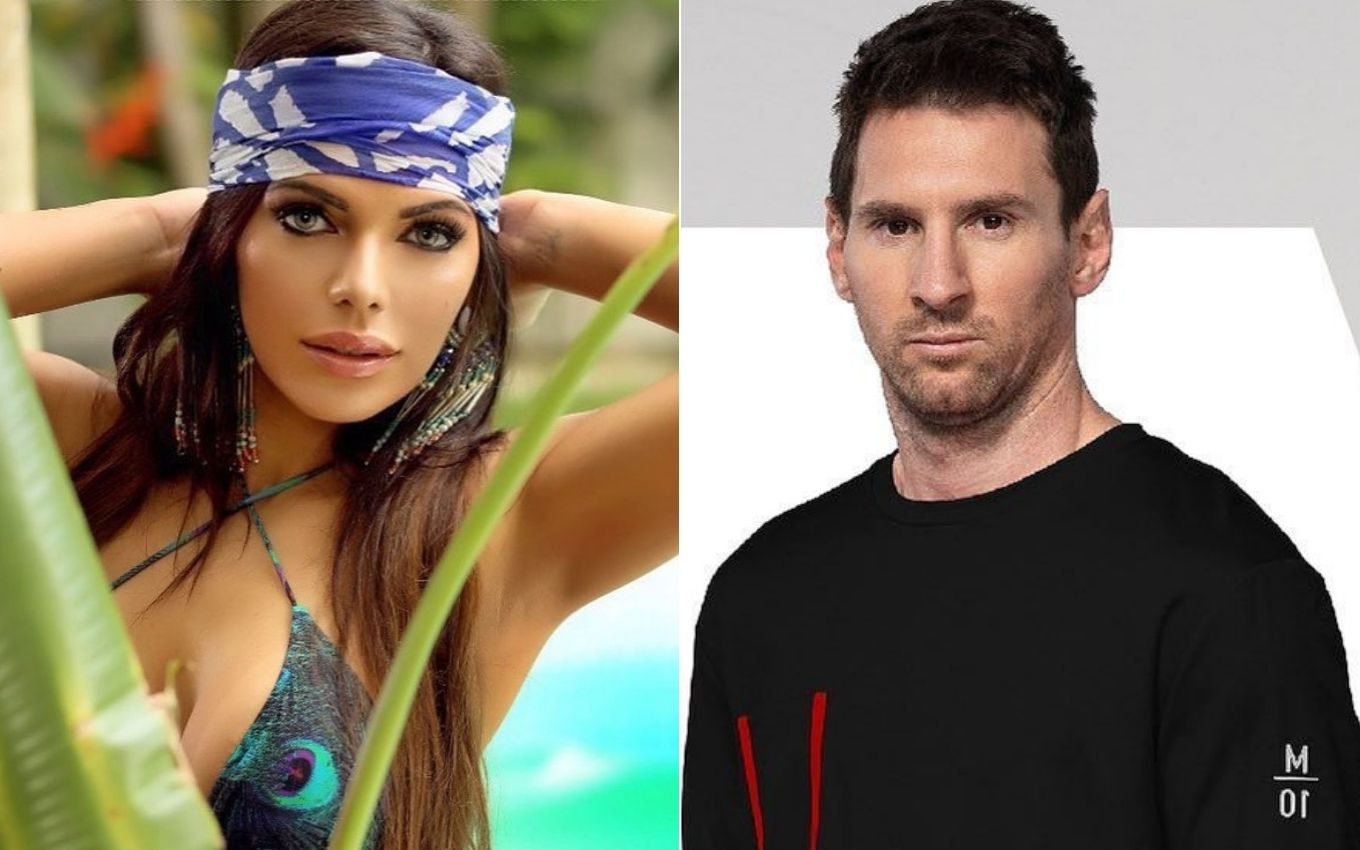 After Anitta shocked fans with an intimate tattoo on her anus, Miss Butt Suzy Cortez joined the "fashion" to honor player Lionel Messi. On Tuesday (20), the model, who is considered by fans as the new Andressa Urach, performed the procedure to pay her promise for the victory of the Argentine national team in the Copa America 2021.
"I believe when he [Messi] you know, you'll definitely want to see the tattoo, but very afraid of the jealous Antonella [Roccuzzo, mulher do jogador]", needled Suzy in an interview with TV news.
The tattoo was performed in a studio located in Moema, an upscale neighborhood in São Paulo (SP). According to the model, the design was made to mark the victory of Argentina.
"I was going to do it on the butt, then the tattoo artist challenged me, because he doubted that I would do the most radical tattoo of his career. For Messi, any challenge is worth it. I loved the result, which everyone can see on my page on OnlyFans", warned the brunette.
Suzy also confessed that getting the tattoo was "very smooth". "I have Messi's face tattooed on my groin; his name; Barcelona's shield, as I'm the muse of the Spanish club, and now this one, I'm not going to say what it is. It hurt a little," he commented.
This type of tattoo can be dangerous. As the intimate region is contaminated by contact with feces and urine, the procedure increases the chances of a bacterial infection.
One of the possible complications is Fournier's Syndrome. "It is an extremely serious infection and with high chances of life-threatening, the lethality rate is high. Generally, during treatment, the person is hospitalized in the Intensive Care Unit", explained dermatologist Flávia Ravelli to TV news.
"Usually, we ask the person to wash the tattoo twice a day. Every time a woman pees or poops, she will have to stop everything to clean herself, a kind of mini-bath, it's no use just passing paper", warned the doctor .
Intimate tattoos also cause discomfort to those responsible for the drawings, as Sérgio Pisani, owner of the Tattoo You studio, put it: "I have worked for 30 years and have only done it twice [desenhos no ânus de clientes]. It's uncomfortable for me, for the person to do it, so much so that I don't do it anymore".
.