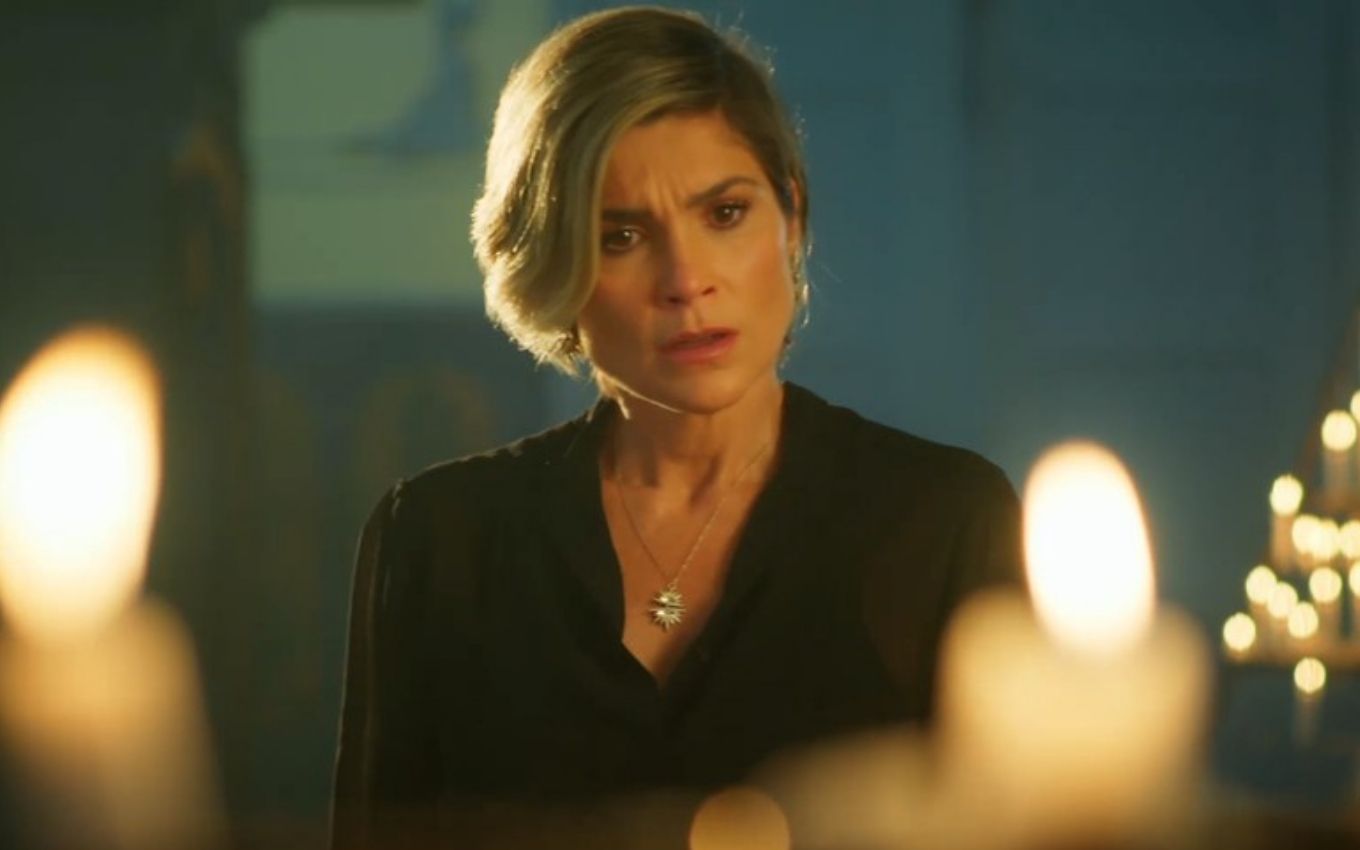 Helena (Flávia Alessandra) will finally discover that Luna/Fiona (Juliana Paiva) is her daughter in Save Yourself Who Can. The businesswoman of the seven o'clock soap opera will visit a church of Our Lady of Guadalupe and meet the Mexican woman there. Hugo's wife (Leopoldo Pacheco) will piece together the puzzle and will understand that the physiotherapist is the girl she believed she had lost forever.
Micaela's stepmother (Sabrina Petraglia) will meet the girl again us next chapters from the Daniel Ortiz serial. The rich woman will leave Marlene's (Mariana Armellini) house desolate after talking to Mário (Murilo Rosa). The cook will refuse to believe that she was deceived by a criminal group and fled Mexico because she thought her family had been killed.
Before leaving, Úrsula's friend (Aline Dias) will recognize the image of Our Lady of Guadalupe that she gave to Luna on the altar of Marlene's house. She will find it strange and wonder: how did the saint end up right in the place where the character played by Murilo Rosa is staying?
With some doubts in her mind, the woman will go to a church to pray and find Alexia/Josimara's friend (Deborah Secco) there. The puzzle will finally start to make sense in Helena's head, and she will realize that her beloved daughter was by her side, as Téo's (Felipe Simas) girlfriend and physiotherapist.
In the script given to the team, the revealing scene was cut to keep the sequence secret. However, it is possible to know details of how exciting the moment was. Luna will arrive happily at Ermelinda's (Grace Gianoukas) house and will reveal to her friends:
I thought it best to tell you all at once. This news I don't want to hide from my new family. What was the biggest dream of my life? It finally happened. My mother recognized me!
The only new telenovela on Globo, Salve-se Quem Puder enters its final stretch and comes to an end on the next 16th. The plot premiered on January 27, 2020, but was interrupted in March of the same year due to the health crisis that began last year. The serial returned to be presented in March 2021. The rerun of Pega Pega (2017) will enter in the 7pm range because the network decided to postpone the premiere of Quem Mais Vida, Melhor.
---
Learn all about the upcoming chapters of soap operas with the Noveleiros podcast
Listen to "#64 – Luna Goes From Heaven to Hell in Save Yourself!" on Spreaker.
---
Subscribe to the channel TV news on YouTube and watch videos with revelations of what will happen in Globo's soap operas.
.