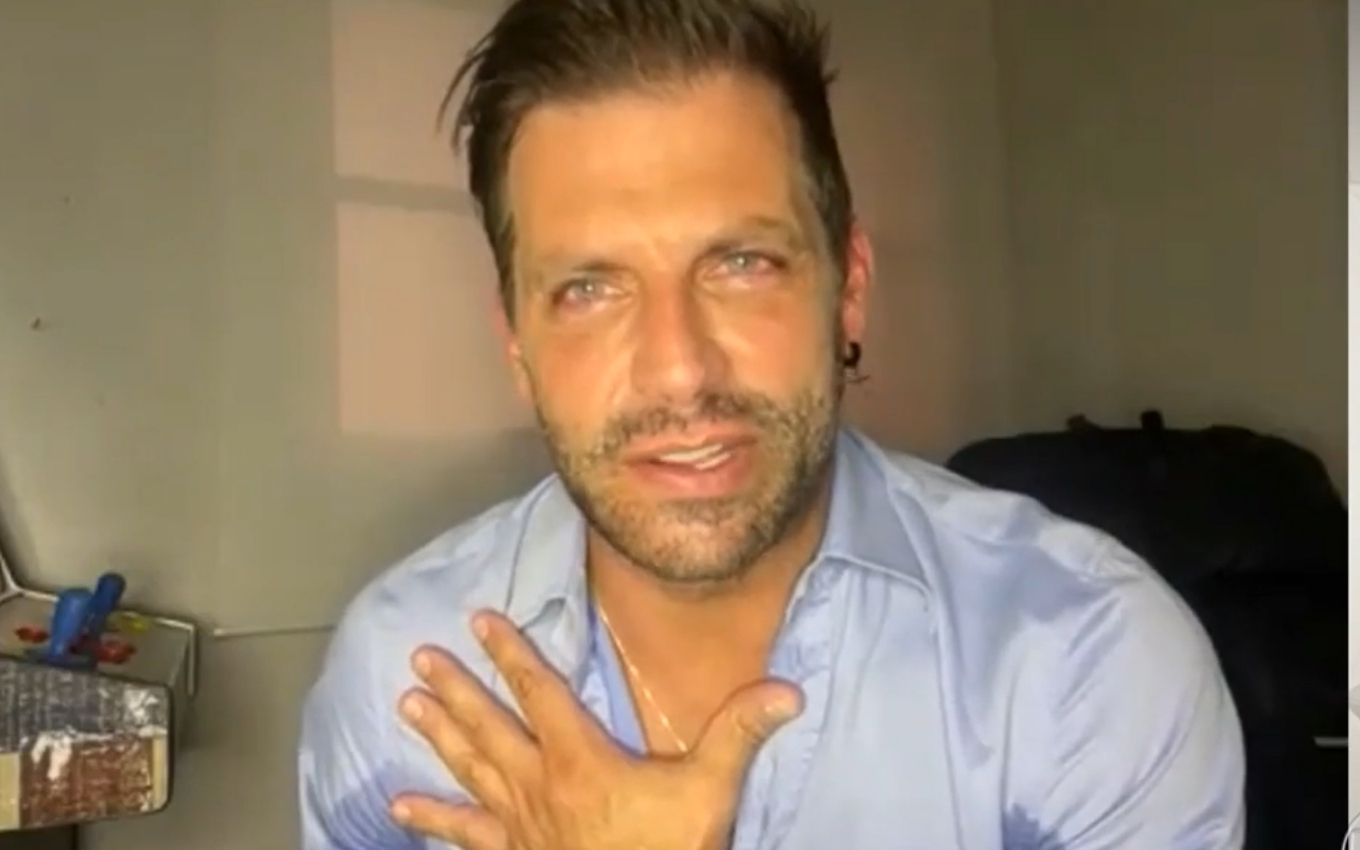 A month after suffering an assault that resulted in an open fracture in the jaw, Henri Castelli has been undergoing lymphatic drainage sessions in the face to prevent sequelae. The 42-year-old actor shared videos of his treatment on Monday (1st). "It will be fine," he said confidently.
In videos published via Instagram Stories tool, Castelli showed that he has done the technique with a professional specialized in postoperative lymphatic drainage.
According to the specialist, manual therapy helps in the disinflamatory process because it breaks the fibrosis and clots formed in the lesion. "It's been 31 days since the trauma. We have already had nine sessions. [com fibrose e coágulo]"lamented the actor.
The massage on the artist's face has the purpose of breaking such edema for the body to absorb. As a result, the area tends to slowly deflate. "And I don't have a sequel. God willing," he concluded.
Castelli, currently in the air as Globo's Cassiano de Flor do Caribe (2013), reported having suffered aggression with "kicks and punches" in his face that caused an open fracture in the jaw. The fact occurred on December 29, during a trip to Barra de São Miguel, in Alagoas.
See Henri Castelli doing lymphatic drainage on his face:
Feedback Policy
This space aims to expand the debate on the subject addressed in the news, democratically and respectfully. Anonymous comments are not accepted nor do they violate ethical and moral laws and principles or promote illegal or criminal activities. Thus, slanderous, defamatory, prejudiced, offensive, aggressive comments that use bad words, incite violence, express hate speech or contain links are summarily deleted.
.