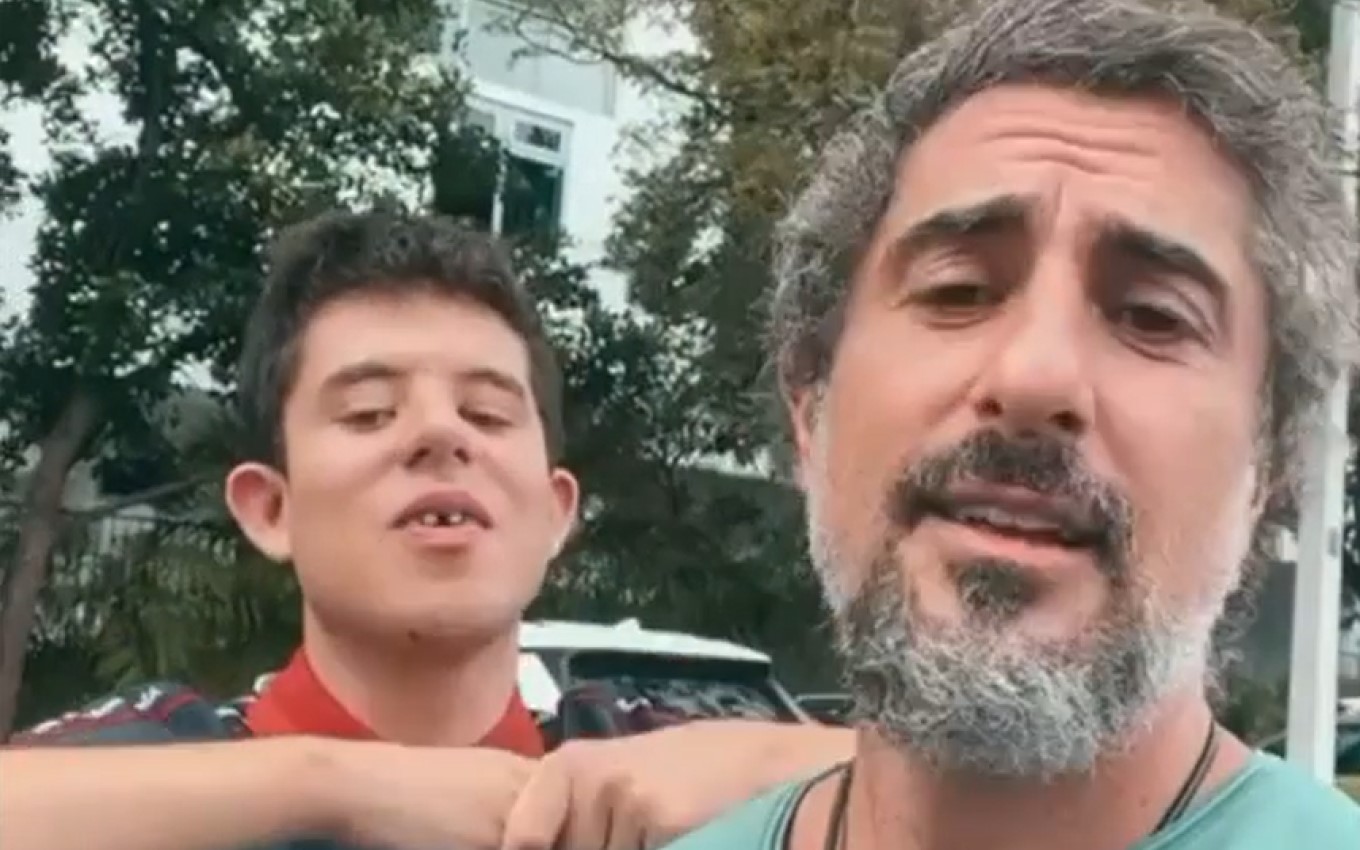 Now that his notice period has ended and there is no longer any contractual relationship with Record, Marcos Mion has already agreed to participate in two Globo programs after having to decline interviews with the hearing leader at the request of his former employer. He, who just signed with Netflix, has been authorized by the streaming giant to be on the broadcasters he wants to talk about his career and personal life.
Yesterday (29), shortly after announcing his hiring on Netflix, he responded with a "yes" to the invitations from two Globo programs that sought him out for his new seasons: Lady Night, with Tatá Werneck, and Que História É Essa, Porchat ?, presented by Fábio Porchat. Both recordings are scheduled for June.
O TV News he learned that Globo even tried to get close to Mion, but when he learned that the link would end only on April 28, he stopped insisting on invitations, not least because Record had not released the now ex-employee to any attraction of its main competitor.
However, some of the station's productions tried their luck again to have Mion on their programs on April 2, World Autism Awareness Day. The idea was that he would talk about his eldest son, Romeo, and encourage an end to prejudice against people on the autistic spectrum.
Again, Record vetoed, and sources in the report said he was upset that he was banned from talking about one of the subjects that are part of his main social struggles.
The report sought Record to find out about the vetoes applied to Marcos Mion during the period of notice, but the broadcaster declined to comment.
What will Marcos Mion do on Netflix?
On Thursday, the 41-year-old presenter and Netflix released a 15-second video to announce that he will begin producing exclusive content for the streaming service.
The video shows the images of Maisa Silva and Bruno Gagliasso, two contractors of the American giant, as users of the platform. Following, Mion's photo appears as a new member of Netflix.
"Now that Marcos Mion is part of the family, I'm thinking of exchanging tudum for tudumzola", wrote the company on Twitter, referring to the platform's characteristic sound and the catchphrase used by the communicator in A Fazenda. "Ladies and gentlemen, tudum!", Published Mion. The project that the presenter will do in streaming has not yet been revealed. See the publications below:
Ladies and gentlemen … TUDUM !!! 💪🏼 pic.twitter.com/WOC9yimOUR

– Marcos Mion (@marcosmion) April 29, 2021
Now that Marcos Mion is part of the family, I'm thinking of exchanging TUDUM for TUDUMZOLA. pic.twitter.com/00kefQRod1

— netflixbrasil (@NetflixBrasil) April 29, 2021
Record resignation
Marcos Mion was fired by Record at the end of January, a month after presenting A Fazenda 12, which was a success in terms of audience, commercial sales and repercussions. The presenter's contract with the broadcaster would run until December of this year, but management has decided to end the deal earlier.
According to the TV News anticipated, despite delivering good results, the artist no longer had a good relationship with the high dome of Record. Mion also angered the directors of the reality show and was accused internally of not respecting rules, complaining too much and feeling like he owns the show.
.