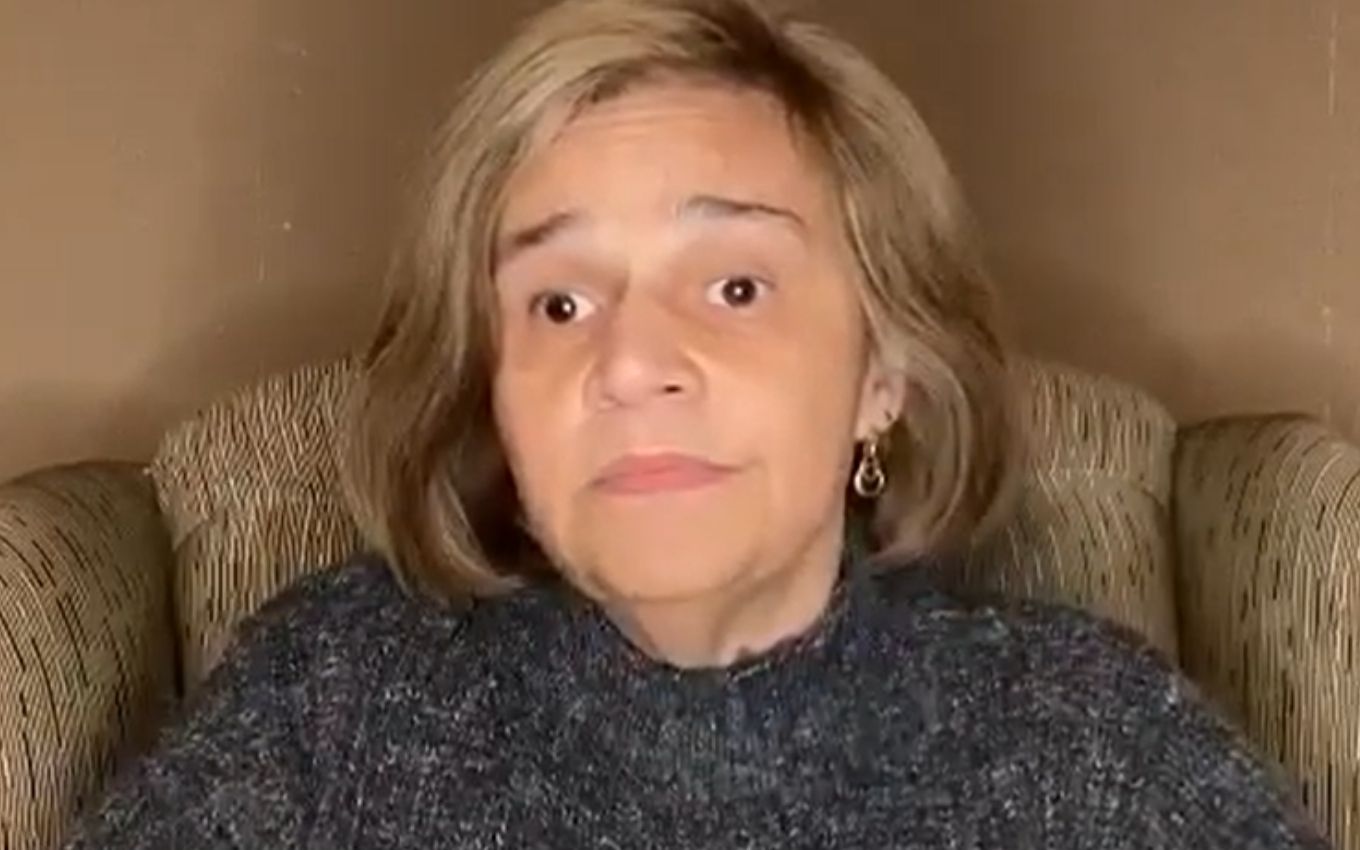 Admitted to Hospital Israelita Albert Einstein, in São Paulo, Claudia Rodrigues is at risk of death for having stopped taking the medication against multiple sclerosis to take the Covid-19 vaccine. The artist's drama was revealed this Thursday (15) by Adriane Bonato, her manager. "It has already happened to have death due to this breach of protocol," he declared.
Adriane went to Instagram to vent about the health of the 51-year-old comedian, who was hospitalized last Friday (9) after a strong malaise. Last week, Claudia experienced mental confusion, headache and numbness in her right limbs.
In the fight against multiple sclerosis, the comedian uses an imported medication every six months. However, last June she began taking a break in treatment to get the coronavirus vaccine. She was immunized on May 25 with the first dose of Pfizer. In August, she would take the second dose.
"We had to stop taking the medication because we needed to get the Pfizer vaccine. She couldn't take the medication [contra esclerose] in the middle [da imunização contra Covid-19], because we don't know what can happen or the effects. There may even be death," said the businesswoman.
Because of this wait, she would take the MS drug only at the end of the year. This entire protocol was suggested by the actress' doctors. "We chose to take the vaccine, which was the most important, because of her low immunity, the transplant and the disease itself," he detailed.
"The Ocrevus [medicação contra esclerose] it would only be possible to give in December. Yeah, the second dose [da vacina contra Covid-19] it would only be on the 17th of August. We would have this interval of three months for her to take Ocrevus so as not to run any risk," he detailed.
After a battery of tests in the hospital unit, the medical team discovered that the comedian's body is reacting precisely to the lack of medicine, which despaired her family. Thrilled and crying, Adriane vented about the danger that surrounds the comedian.
"Unfortunately, after all the tests were done. Some results led us to see that she is getting a warning of a possible outbreak because she is not taking Ocrevus, which is no longer in her body. , informed.
"We don't want this to happen. If it happens, the consequences could be tragic. It has happened that I have died from this breach of protocol [da medicação contra esclerose] and that's what we were avoiding," he lamented.
Upon the conclusion of the doctors, Claudia should resume treatment for her neurological disease on Friday (16). "Tomorrow she's going to take the Ocrevus medication so that this outbreak doesn't happen," she said emotionally.
Seeing Claudia going through this hospitalization, Adriane decided to file a complaint. According to her, there was no need to wait this long — from June to December — without the sclerosis drug.
"My desperation is because I've found that Pfizer's vaccine can be taken. The protocol is that it be taken every three weeks, not three months. It's three weeks to three months at most. I'm not here for talk about politics. But why didn't they choose three weeks? If they had chosen three weeks, she would already be immunized and would not be going through any of that," he noted.
"She would have already taken Ocrevus, her body would have already received this medication, we would not be here [no hospital] and tomorrow she would not be at risk of dying due to irresponsibility and mismanagement [do governo]"he protested.
In her outburst, the businesswoman said that in the United States, the period between one dose and another of Pfizer is three weeks. "We don't know that. It's our right. How many lives could have been saved? How much pain and suffering could have been avoided? I'm not afraid of the government or anyone else. I'm going to report it," he cried.
See Adriane Bonato's outburst:
Check out Claudia Rodrigues' publication on the day she was vaccinated:
.