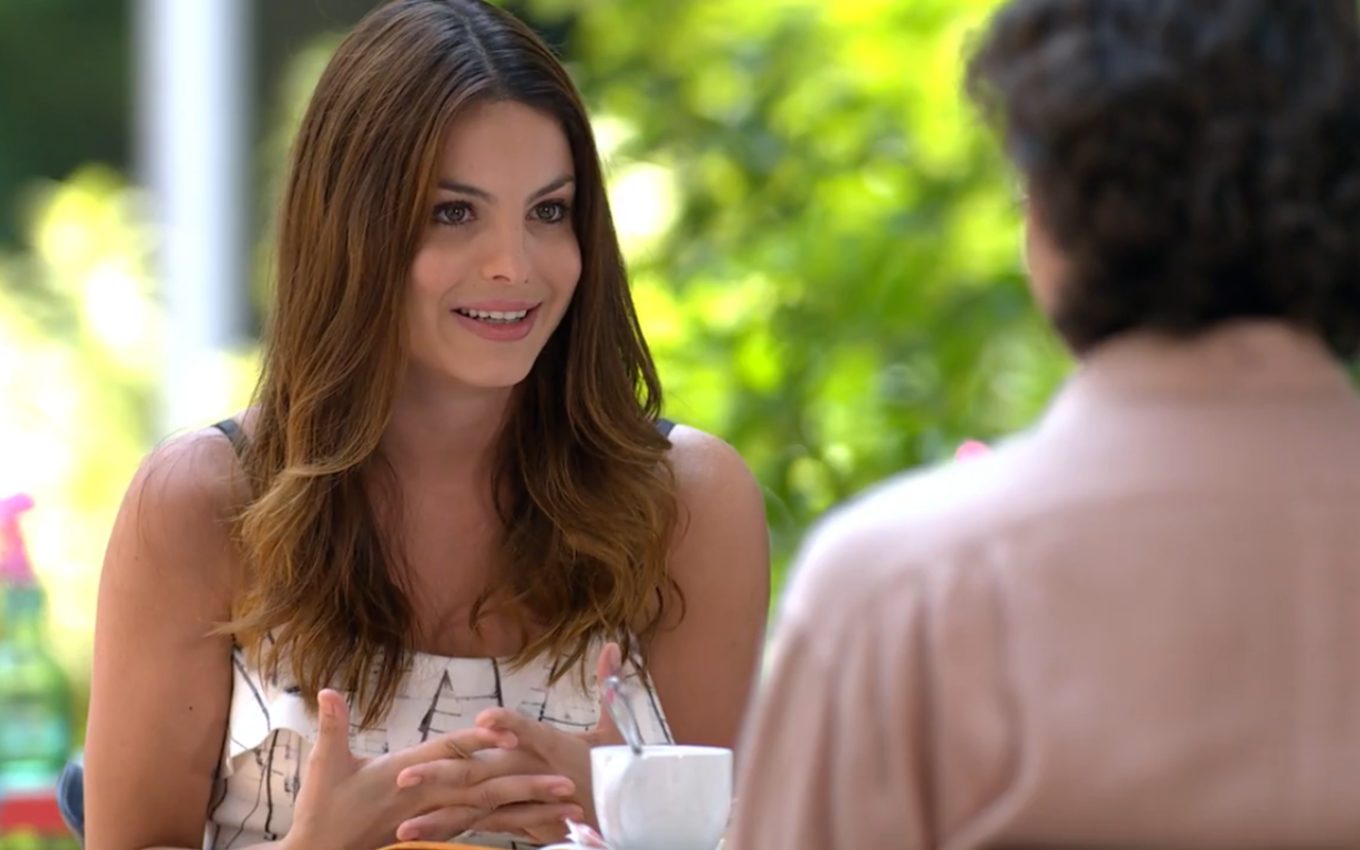 Alice (Sthefany Brito) is a psychology student who goes through the plot of A Vida da Gente in search of reconnecting with her biological parents. Along the way, the adopted daughter of Cícero (Marcello Airoldi) and Suzana (Daniela Escobar) suffers disappointments with their parents. The audience will see a new direction for this family in the final chapters of the soap opera.
In the first weeks of Lícia Manzo's booklet, the young woman met her biological mother, Vitória (Gisele Fróes), who is Ana's tennis trainer (Fernanda Vasconcellos). Despite showing interest in meeting Alice, the woman insisted that she wanted the student away from her family.
The disappointment was great, but it did not prevent the young woman from seeking her biological father, with whom Vitória no longer has a relationship. Alice found her parent, photographer Renato (Luiz Carlos Vasconcelos), after sending emails to several men with the same name.
Despite wanting to strengthen ties with his daughter, Renato is afraid to enter his life definitively. In yet another attempt to unite her family, the young woman arranged for a surprise meeting between her adoptive parents, Cícero and Suzana, and the photographer. The biological father felt intimidated and was not.
The mishaps in trying to bring the family together did not stop for Alice. When he told his parents that he found out who the parent is and set a dinner among the three, Cicero refused to attend.
The outcome of the search in the six o'clock soap opera
At the end of the novel, Alice will finally be able to see her whole family together. The penultimate chapter reserves the girl a surprise from her adoptive father, Cicero. He will thank his daughter for going after her biological father, even though it was the cause of so much conflict between them.
The last chapter of A Vida da Gente shows that Alice managed to bring into her life both her biological father and her biological sisters, Sofia (Alice Wegmann) and Barbara (Pietra Pan), daughters of Vitória.
In one scene, Renato, Alice, Cícero and Suzana have lunch in a happy mood. Then, the photographer will portray the daughter with the two younger sisters.
The young woman will also have a happy ending in love and end up dating João (Klebber Toledo). The man is a psychologist and will enter the plot only in the final stretch of the story, like an Alice tutor in college.
.