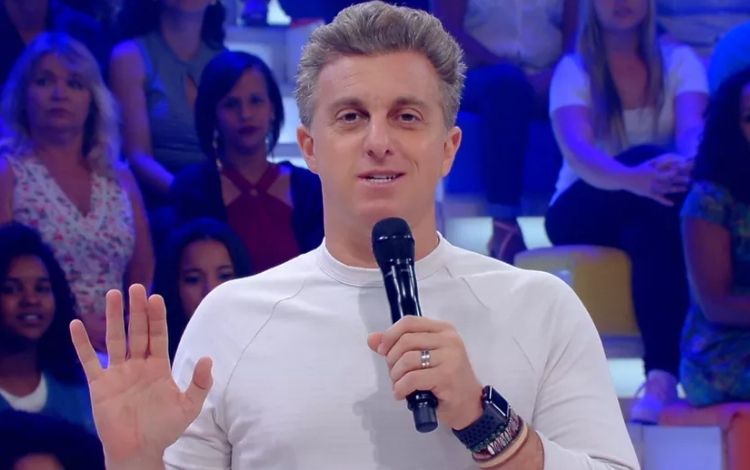 'Caldeirão' will continue on the air with another presenter and new 'Domingão' debuts on September 5th
Reproduction / Globe / 23.06.2021
Luciano Huck will command the 'Domingão' from September this year

Globo's Sunday programming will again undergo changes and the news was released this Thursday, 22, by the Rio station. Luciano Huck, who was announced as Faustão's replacement, had the premiere of his new program, which was initially scheduled for 2022, brought forward to September 5 of this year. "Luciano Huck will take over 'Domingão', in a format that will mix successful paintings with great stories until December. In January, Huck will debut the 2022 season of 'Domingão' with many news", informed Globo through a statement. With the official departure of Angelica's husband on Sundays, it was necessary to make other changes to the schedule. One of them was the closing of "Se Joga", led by Fernanda Gentil on Saturday afternoons.
O "if you play" was created to replace the "Video Show" and was shown from Monday to Friday. Fernanda shared the presentation with Érico Brás and Fabiana Karla, but the afternoon program was taken off the air at the beginning of the pandemic and did not return due to the low audience it registered. Months later, it was reformulated and started to be shown on Saturday afternoons only with Fernanda. The program once again was not exciting and will leave the schedule on August 28th. With this, the presenter will take over in October a new program in game format, which will be shown on Sundays, before football. Without the "Se Joga" and without Luciano Huck, Globo's Saturdays will also be different. "On September 4th, the TV channel's Saturday afternoons will start with humor and cinema: after the 'Sessão Comédia', with 'O Melhor da Escolinha', the 'Sat Session' will air, with films for the whole family ", released.
The "Caldeirão" will continue on the air, but with a new presenter. According to Globo, Huck's replacement has yet to be defined, but he should assume the attraction by the end of the year. Tiago Leifert, who was cast in prison to replace Fausto Silva, stays at the "Super Dança dos Famosos" until August 29, when the competition's grand finale takes place. Faustão announced earlier this year that he would stay at Globo until December, but his departure was brought forward after he did not present the Sunday show on Sunday – something that has not happened in his 32 years at the company. On the occasion, the presenter of "BBB" was chosen to present "Domingão" in place of the communicator and was highly praised by the public. The following week, Faustão's departure was announced and Tiago took over the presentation of the dance competition.