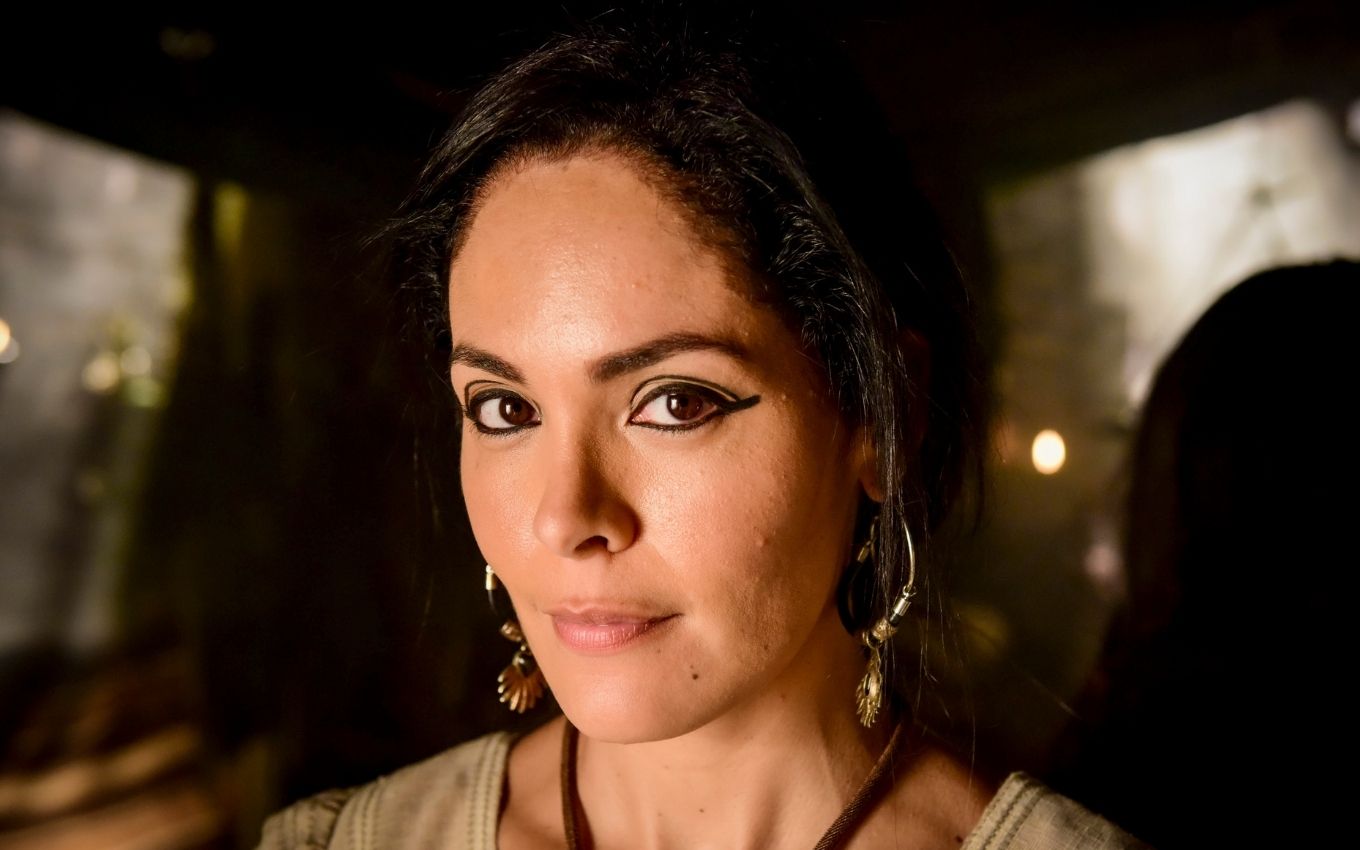 Agar in Genesis, Hylka Maria has received messages of all kinds about her character. A great friend of Sara (Adriana Garambone), the woman changed from water to wine when she refused to hand over her son Ismael (Henrique Camargo) to be raised by the protagonist. There are those who hate her for giving up, but there are also those who see sincerity in her wrongdoings. "Her big mistake was being human", defends the artist.
In an interview with the TV news, the actress celebrates the dichotomous interactions she receives from viewers. She confesses that she hoped this would happen thanks to the role's trajectory. At the beginning of the plot, the Egyptian became Sarah's servant after being expelled from Egypt along with the Hebrews, but the friendship is broken after she lies with Abraham (Zécarlos Machado).
"She's very polarized. There are people who write to me who don't know whether to hug or want to hit Agar. This is a great goal, because it was exactly what I wanted to incite in viewers: to make them see that she is so human both in qualities and weaknesses," he says.
The trio's conflict is not as simple as it sounds. On the one hand, Hagar refuses to hand over Ishmael as soon as he is born. And on the other hand, Sara spends the years regretting having asked her husband to sleep with someone else to make him have an heir– until then, Adriana Garambone's character was sterile.
The real truth is she made a deal with Sara. She has no admiring, loving relationship with Abraham. It was all purely protocol for this child to be born. The big mistake was that she was human. When this child is born, and she is faced with this baby in her arms… Motherhood spoke much louder
Hylka explains that she even had to move in some grimaces of agar that were delimited in the script of the soap opera by Record. All so that the public would know that the character's villainy is not "black and white" but that there are layers that show the reasons behind her bitterness.
"There were some rubrics, which took the character to a Machiavellian side, without justification […] And I looked, and said: This is not consistent with what I have built so far and I need to give coherence to this construction", explains the interpreter.
The artist reiterates that her suggestions were well accepted by the production and, from there, saw the public as a "thermometer" to measure Agar's reception: "I did this exercise of not judging Agar, and trying to make her absolutely human . With its dark side, with its light side, with its qualities and weaknesses. I think it was what caused such identification", concluded Hylka Maria.
Genesis is a free adaptation of the first book of the Bible. The serial is divided into seven phases and, currently, Record exhibits the fifth –Jornada de Abraão. In addition to the spoilers, the TV news publishes the summary of the biblical novel.
---
Learn all about the upcoming chapters of soap operas with the Noveleiros podcast
Hear "#62 – Téo suffers another attack in Save Yourself" on Spreaker.
---
Subscribe to the channel TV news on YouTube and watch videos with revelations of what will happen in Genesis and other soap operas.
.