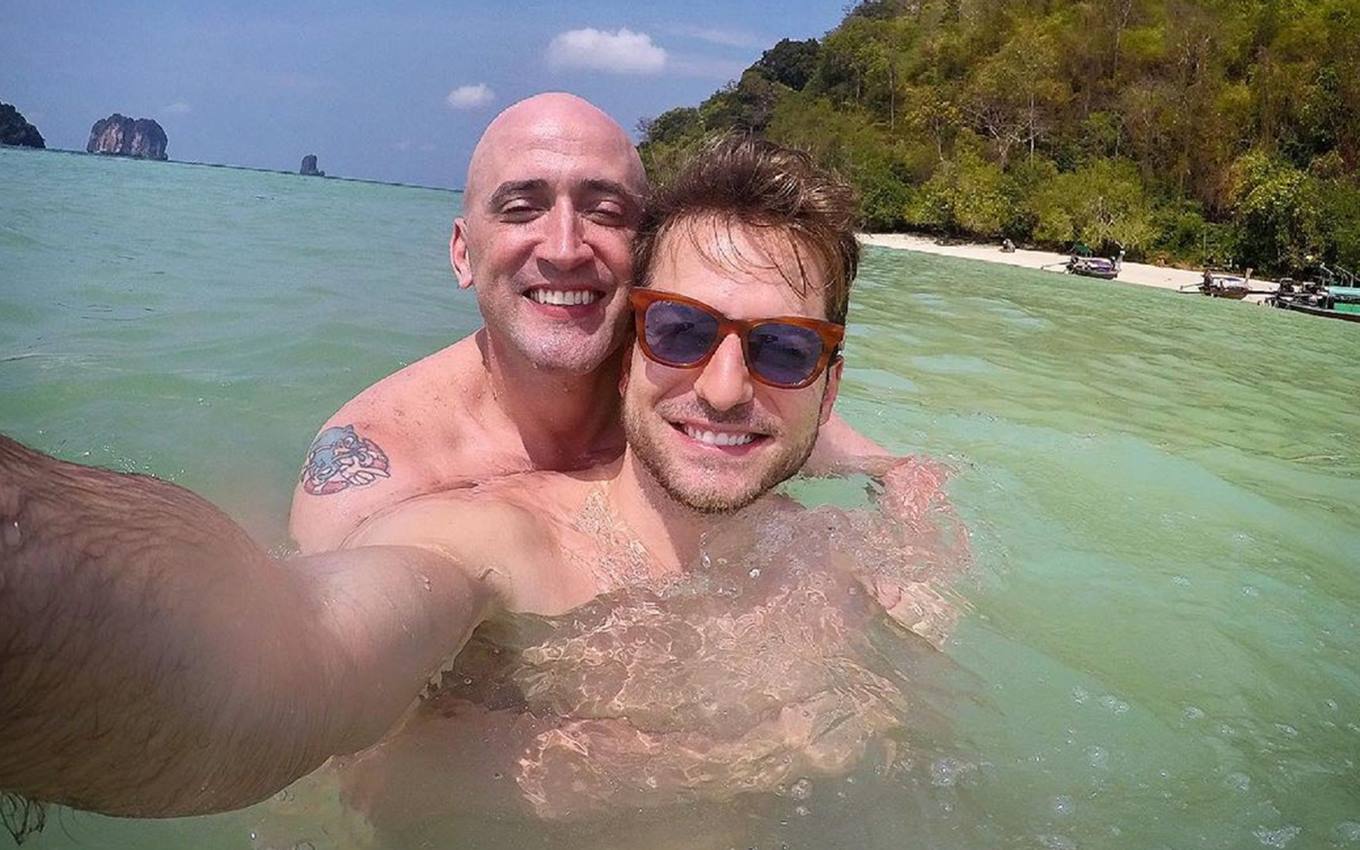 Two months after the death of Paulo Gustavo (1978-2021), Thales Bretas used Instagram to vent about the absence of her husband, a victim of Covid-19. On Sunday night (4), he used the social network to publish a photo in which he appears alongside the comedian. "I live with sadness," he wrote in the publication.
"21:12. Exactly two months without the hope of finding you again, of seeing you wake up and welcome you with open arms in our family and in our home. Although I was hospitalized for almost two months, I could feel close, take care of you , put the songs you liked in your ear and caress you, as I did every night in your bedtime ritual", began the dermatologist.
Elsewhere, Thales criticized President Jair Bolsonaro's disregard for those killed in the pandemic:
"I don't feel wronged, because I know that God brings to the world and takes back whoever he wants and when he needs it. I'm glad he brought you to me! But I do feel like one of the more than 500,000 Brazilian families victims of a pandemic and an overwhelming misrule in this very delicate moment the world lives in. When we most need empathy, health, and acceptance, we have infamous jokes and disrespect from those who should represent us.
"Now I live with the sadness that makes the lack of your joy! My heart is still tight, bruised, but healing to love our two treasures twice, and to take care of our family for both of us!", he continued in another part of the outburst.
Paulo Gustavo died after spending 53 days in hospital fighting against Covid.
Check out the full publication:
.