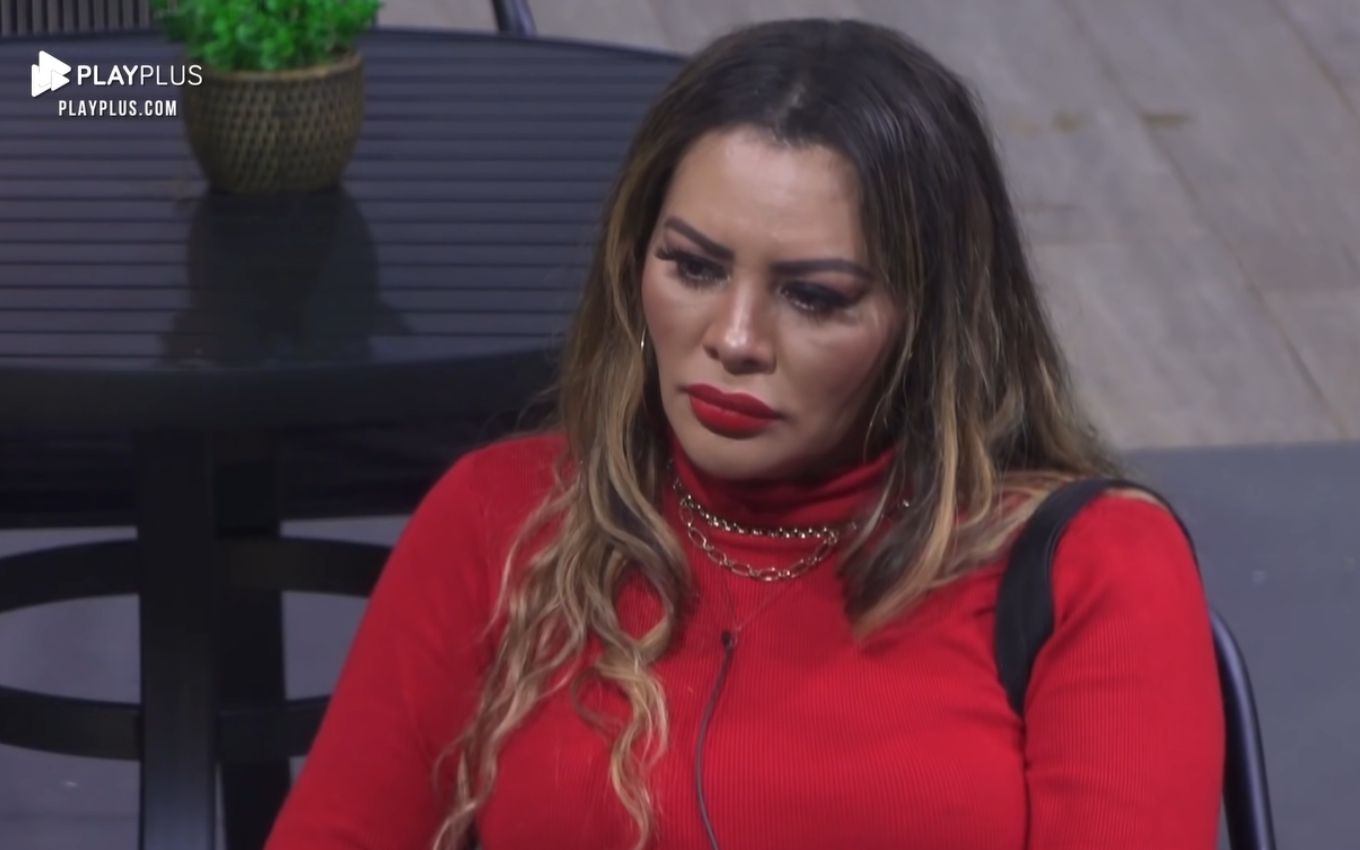 A success in the forró world, Márcia Fellipe became one of the protagonists of Power Couple Brasil 5 by moving the reality show with strong positions, without taking any insults home. Outside the dispute of couples led by Adriane Galisteu, the singer emphasizes that she "never wanted to use victimhood" to win over the public.
"I imagined that all our friends were suffering out here, as we faced a lot of pressure. Those who know us know that we were not in a comfort zone, that we were being attacked and I never wanted to use victimhood. Right at the entrance, they let us stay for 15 days inside a tent in the cold," explains Márcia to the TV news.
The forrozeira remembers that, during the period outside the Power Mansion, her husband Rod Bala used to hit himself at night because of the cold. At that time, Itapecerica da Serra registered 12° C during the night. "I didn't want to use this, I was accused of several things, by Deborah herself [Albuquerque] even, who would have assaulted her. I didn't want to focus on that, I went back to the healthy game," he adds.
Is it over there [Deborah] uses this strategy of making a victim, and I didn't want to. My goal was to convey that we are strong people because we come from the road, we have a lifetime of overcoming difficulties. I wouldn't beat myself up as part of a program in front of our country. Am I going to be a weak woman now? I never was, I always faced my struggles.
Because of the fights in the confinement, Márcia admits that she was worried about a possible cancellation: "I was impressed to find this affection out here. When I picked up my phone, it was the first thing I asked my advisor if it was cancelled. Rod didn't fight because, as he was already in that situation, one would have to work out here (laughs)".
In her musical career, the artist reaps the fruits of exposure on national television. "The songs took a turn. We released a song [Adeus Bye Bye, com Tarcísio do Acordeon] inside the program, it is doing very well out here, it doesn't even have a video yet and it's already in the Top 200 [do Spotify], invitations for partnerships, advertisements", details Rod Bala.
In addition to the beloved, the music producer works with other forró names, such as Wesley Safadão and Raí Saia Rodada. "I tried to prepare as many things as possible and now, with my return, I have several demands. Thank God I've always had a lot of work and I'll continue to focus on these partnerships, I can't get more work, it's very difficult. Márcia pulled me into the program. , then I'm becoming an artist, but I want to be a producer again (laughs)", he points out.
Back in Fortaleza (CE), the couple plans to move to São Paulo (SP) because of the work, but delivers that they will not leave the Northeast. "We are going to be living here and there. Mainly because of the pandemic, everything belonging to Márcia is being in São Paulo", says Rod.
Check out the song Goodbye Bye Bye:
---
Learn all about reality shows with the podcast O Brasil Tá Vendo
Listen to "#44 – The best and craziest moments of On Vacation with Ex – with Tainá Felipe" on Spreaker.
---
Subscribe to the channel TV news on YouTube to check out our daily newsletters, interviews and live videos
.