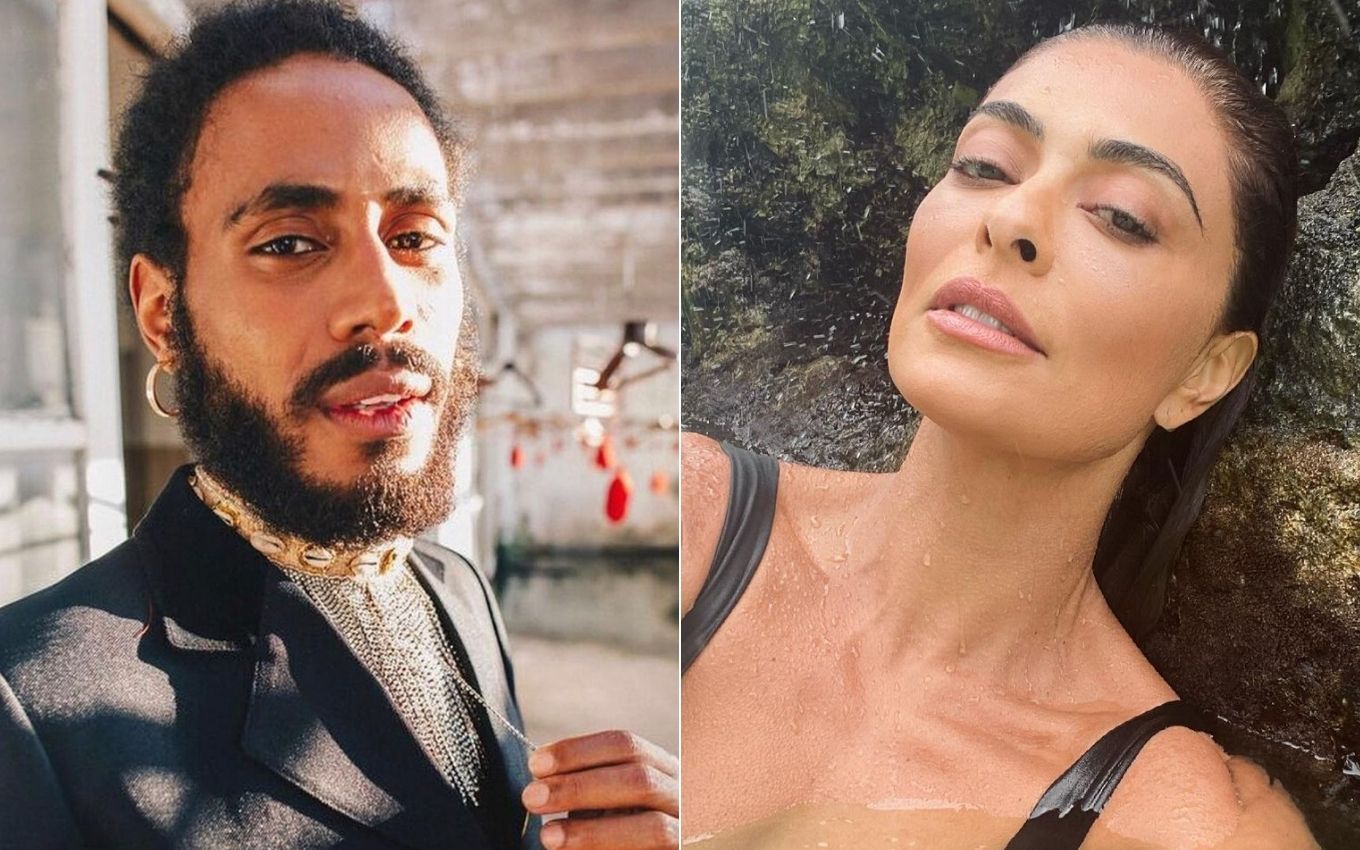 In another chapter of Juliana Paes' controversial video, actor Ícaro Silva complained about the position of the protagonist of A Dona do Pedaço (2019). This Thursday (3), Antônio's interpreter in the series Coisa Mais Linda needled the Globo artist: "Maybe you lack empathy".
"Ju, I think it's simple. You're smart, talented, charismatic, loved, iconic, beautiful. But your thinking doesn't go beyond the upper-class bubble. those who don't know what hunger is, those who don't understand what misery is," Silva wrote on Twitter.
In the comments on the video, Ícaro said that he understands Juliana's position. "But it's as if you're talking from a small treasure island to a continent full of dying people. You can't oppose 'extreme arrogance' to 'communist ravings', precisely because we're not binary. What can you oppose? it's death and life. And we know who's on the side of death. That's given, it's no mystery," he continued.
"Of all your barbaric qualities, you may lack empathy. Or perhaps a sense of anthropology. Because you speak from a place of high intelligence but little knowledge. And this is not a country of smart people, see the 2018 election ", pointed out the actor, alluding to the election that elected President Jair Bolsonaro.
Silva advised Juliana to get to know social realities different from her own. "And I'm not talking about the drug dealer's hot woman in a pop favela in Rio de Janeiro. I'm talking about the indigenous people who are being massacred now. Believe me, this isn't a communist delusion. Your grace and talent have led you to a very high post power. And that's responsibility. Yes, Ju, it's awesome. But you're also responsible for Brazil. And Brazil is not a bubble, it's a mud puddle," he concludes.
In about an hour, Ícaro's comment won more than 32 thousand likes. For comparison purposes, Agatha Moreira's position defending Juliana registered 19 thousand likes in 22 hours.
Check out the comment:
This comment by Ícaro Silva for Juliana Paes' exemptist delirium seems to me to be a beautiful summary of the whole story. Stud. pic.twitter.com/mugeAxy3yd

— maria bopp (@mariabopp) June 3, 2021
.