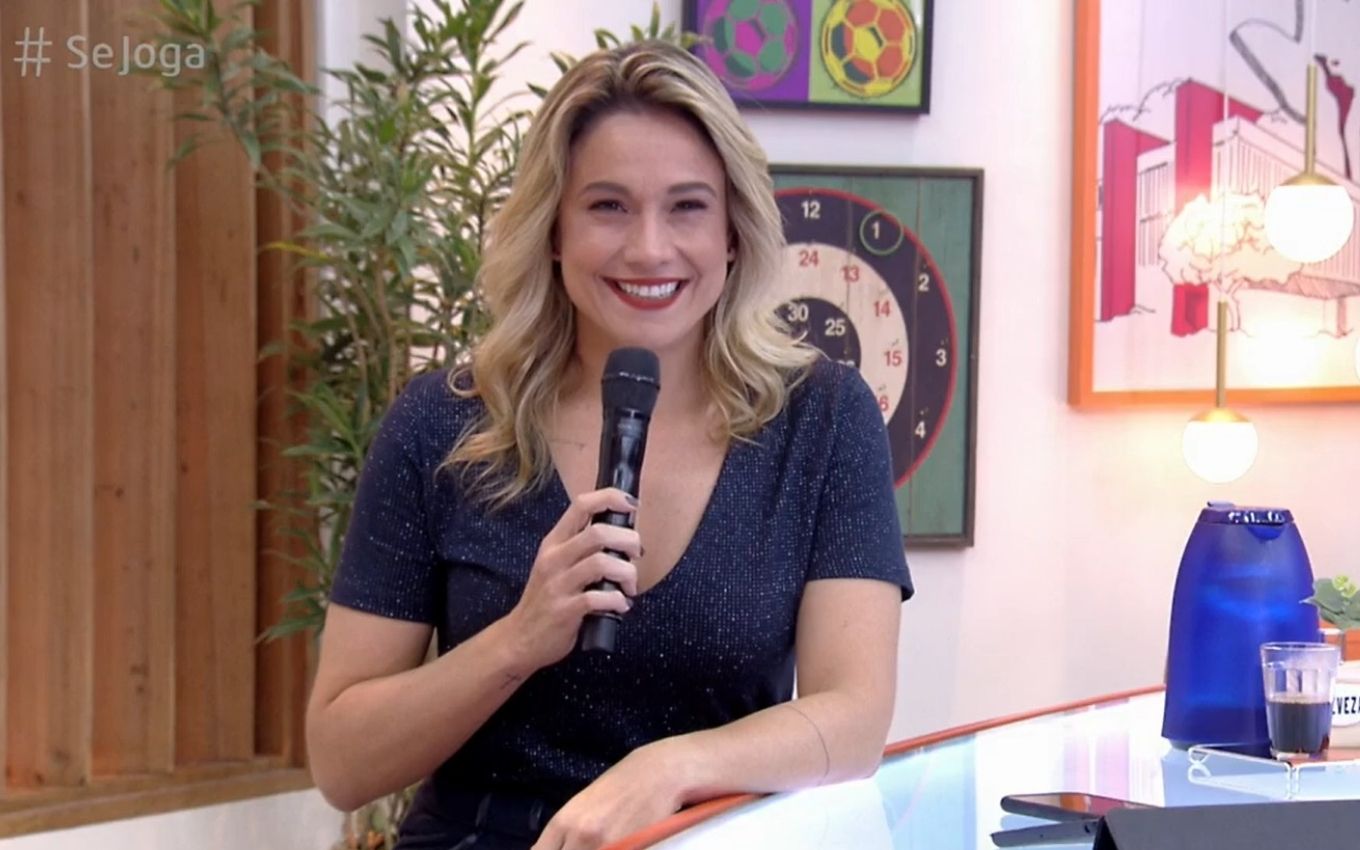 On Globo's grid on Saturdays since March, Se Joga got along with the new proposal and became a leader of ibope with ease in Greater São Paulo, something that did not happen when it aired from Monday to Friday. In the edition of last weekend, Fernanda Gentil's program registered 9.6 points of average and was more seen than all the attractions of Record and SBT on the day.
At Silvio Santos' station, the rerun of the Fashion Squad, which is shown during prime time, was the most viewed content on Saturday, with 5.9 points. Cidade Alerta, on the Edir Macedo network, ended up as the biggest ibope program outside Globo, with an average of 7.4.
On the air from 3:14 pm to 4:05 pm, Se Joga was tuned in by 21.4% of the televisions connected in São Paulo in the band and came in first place with ease – in the confrontation, the second place was with Record, which registered 5.7 points on the track with the movie Ghost Rider (2007) at Cine Aventura.
See below the hearings of Saturday, May 1, in Greater São Paulo:
Daily average (7h / 0h): 13.6
How will it be?
4,2
It's from Home
6,3
SP1
9,9
Globe Sports
9,8
Newspaper Today
9,9
Take It Here
8,8
Play
9,6
Huck's cauldron
13,4
Our lives
20,2
SP2
22,7
Save Yourself
23,3
National Newspaper
24,9
Empire
25,6
Big Brother Brasil 21
24,8
Late hours
11,4
Supercine: Teach Me Love
5,9
BBB Network Newsletter
5,6
Owl 1: Legends of Crime
4,4
Owl 2: The Invisible Boy
3,6
Average of the day (7h / 0h): 5.0
Religious
0,6
Brazil Trucker
0,9
Special Brazil Speech
3,9
Love school
2,2
Religious
1,8
Special General Balance Sheet
5,1
Cine Aventura: Ghost Rider
5,9
City Alert
7,4
Journal of Record
6,4
Genesis – Best Moments
5,8
Maximum Screen: The Glass House 2
3,3
Speaks, I hear you
1,1
Religious
0,4
Average of the day (7h / 0h): 4.1
Happy Saturday
2,9
The Thundermans
4,9
Raul Gil program
3,9
Lassie
3,3
The Adventures of Rhine Tin Tin
3,0
SBT Brasil
3,9
Chiquititas
5,8
fashion Squad
5,9
Masters of Sabotage
4,6
Impressive News
2,7
Archer
1,6
Jornal da Semana SBT
1,5
---
Source: Issuers
Each point is equivalent to 76,577 households in Greater SP
.