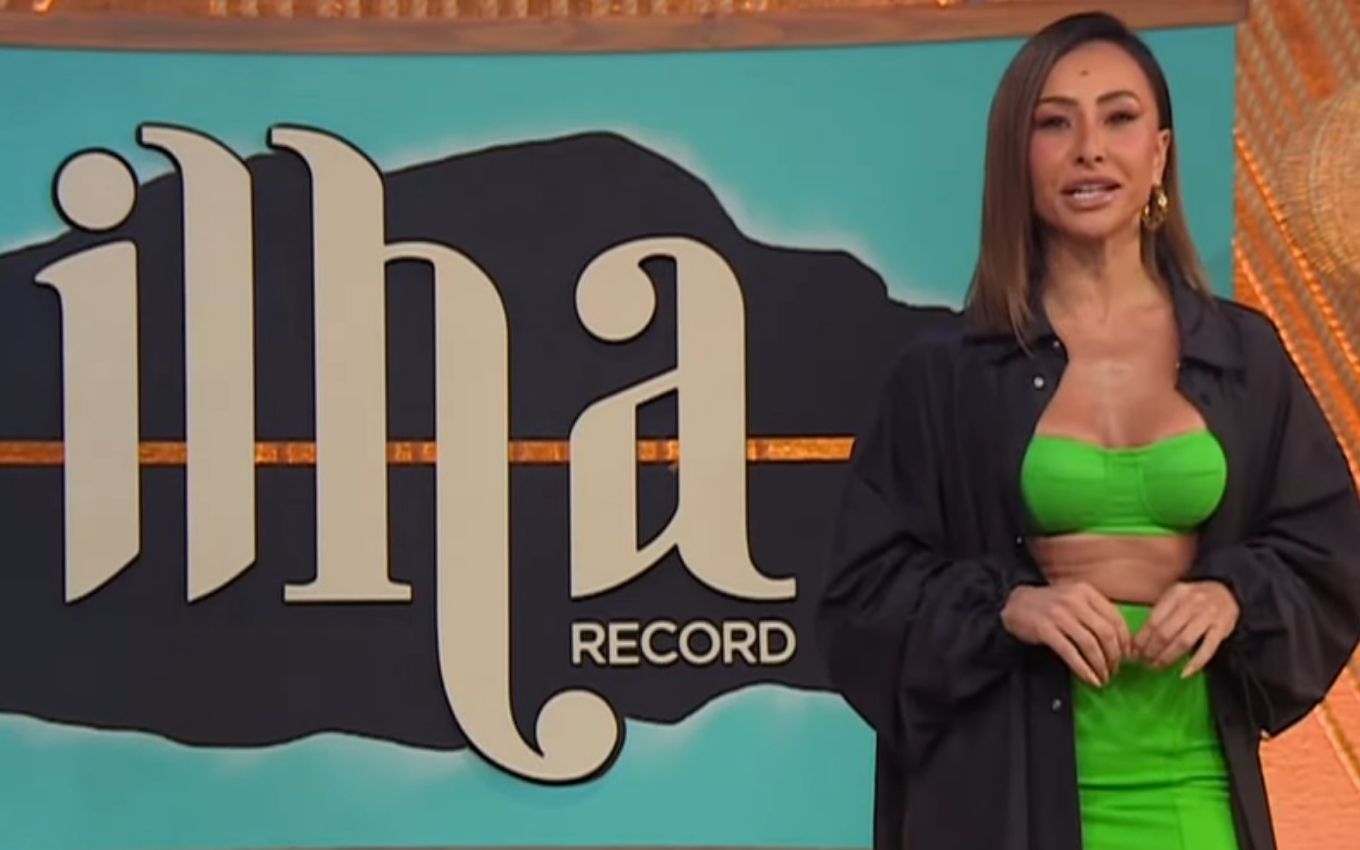 Closing this Thursday (9), Ilha Record excited the station. Original format, the reality show had more audience than Power Couple Brasil and made a profit. This made the direction rush to confirm its second season for 2022. The big challenge now is to keep the "fresh" of the format.
According to audience data in Greater São Paulo, the attraction led by Sabrina Sato scored 7.0 points in the city of São Paulo throughout the edition. It's an 11% increase over the fifth season of the couples show Adriane Galisteu presented — the Power Couple average was 6.3. In the last 12 months, Ilha Record just didn't attract more people than A Fazenda 12.
O TV news he found that another factor that pleased him was the billing of the program, which fully paid the production costs and even made a profit. In all, two shares were sold. As the biggest expense was with fees, the production did not need high investment, which helped a lot.
Sabrina Sato was also highly praised for her position in command of the reality show. For the direction of Record, it was the project in which the Japanese woman had her best performance as a presenter since she arrived at the network, at the end of 2013. The reason for this was her involvement with what was happening, in the internal evaluation — Sabrina practically lived at the location of the recordings.
Finally, the repercussion on social networks and the press was much greater in relation to internal competitors. The buzz generated, especially before its debut, because of the controversy between Pyong Lee and Antonella Avellaneda, impressed the directors.
Record has already expressed to Rodrigo Carelli, responsible for the reality show center, that it wants a new edition of the program in 2022. It also intends to sell the format to other countries in television business fairs, something that has been in the plans since the beginning.
Internally, the great challenge for Ilha Record in 2022 will be to maintain the "freshness" of the format. Now that everyone knows how it works, the novelty –a great asset for this start– will be lost. Specific changes to the formula will be discussed in relation to this.
The Ilha Record final airs this Thursday (9), at 10:30 pm, right after the series Quem Chama o Coração. Pyong Lee and Any Borges are the finalists and compete for a treasure of R$ 500 thousand. All 13 participants compete for a prize of R$ 250,000 that will be decided by the public.
.