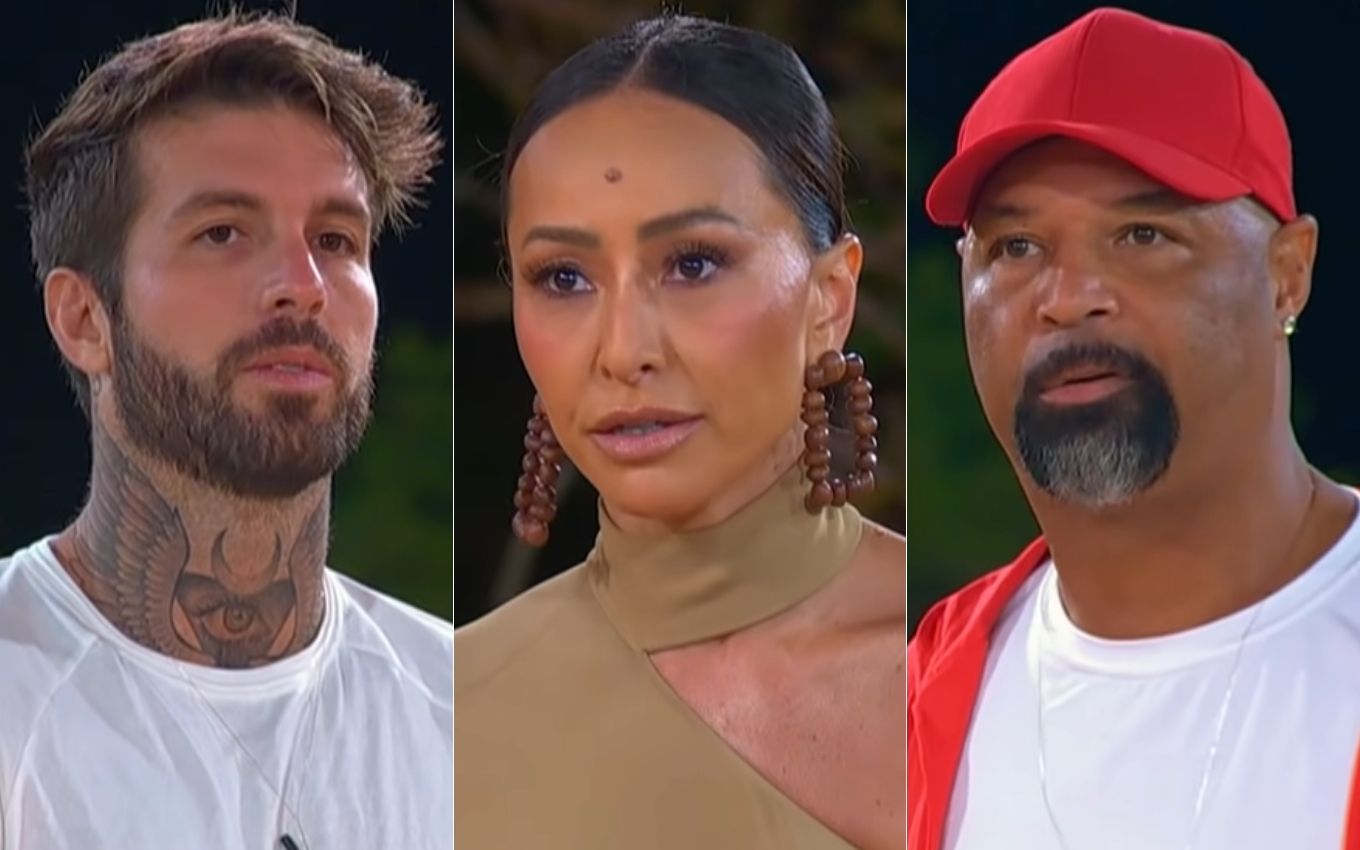 Sabrina Sato delivered a spoiler about the clash between Claudinho Matos and Dinei at Ilha Record. This Thursday (29), the reality show host said that the explorers will face a circuit of activities in the Survival Challenge. The loser will be sent into exile from the program.
Vote in the poll ->Claudinho or Dinei: Who should be exiled on Ilha Record?
"This test will be the first Survival Challenge, that is, a person leaves the village. So, he has to have concentration, physical strength and agility. It is not an easy test, it is as if there were five tests in one", he added Sabrina in a video published on the reality's social networks.
In the material, the titleholder of the program also joked about the challenge performed by the men: "I'm glad I'm presenting and not taking the test, I don't know if I would do very well".
In the episode on Wednesday (28), Dinei and Claudinho were chosen by the participants for the fight for survival. The former soccer player was sent to the risk zone by commander Thomaz Costa, leader of the week of the Esmeralda team.
The ex-On Vacation with the Ex, who was the leader of the Rubi team, was targeted with seven nominations in the internal vote. Besides Thomaz and Dinei, Valesca Popozuda, Antonela Avellaneda, MC Negão from BL, Pyong Lee and Nadja Pessoa chose Matos as their target.
The Survival Challenge will be shown on this Thursday's program, starting at 10:45 pm, on Record. Check out the videos:
Who was expecting a #SpoilerDoDesafio?! 😍 Have you seen what the @sabrinasato he spoke?! To win the Survival Challenge you need concentration, stamina and agility. 💪 The fans go to whoever today: Dinei or @claudinhomatos? It's today: at 22:45! With @embelleze. ❤️ pic.twitter.com/6NIiRT4ZbJ

— Ilha Record (@ilharecord) July 29, 2021
.