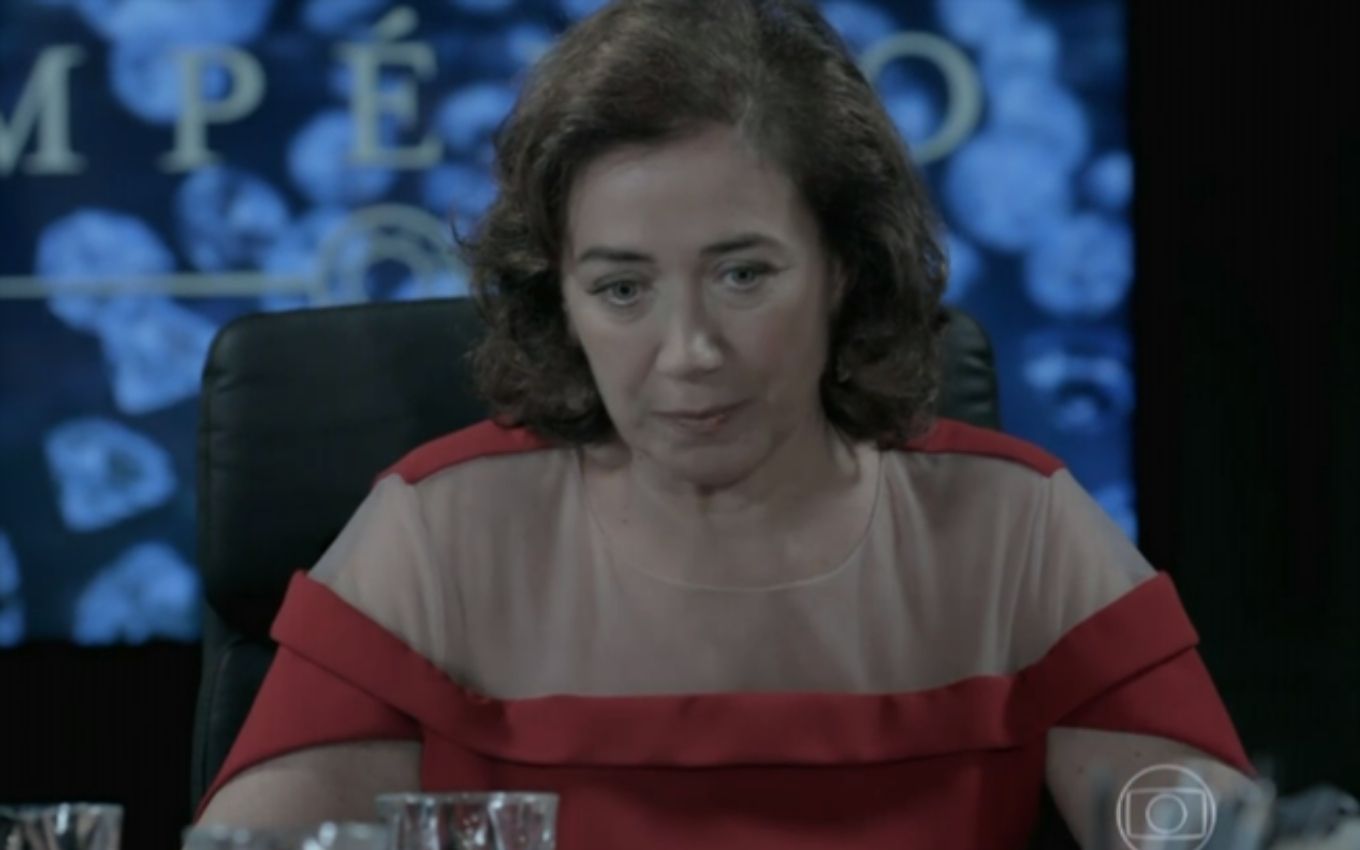 Maria Marta (Lilia Cabral) will bring her children together at the company to tell them that José Alfredo (Alexandre Nero) is alive and imprisoned in Império. The madame will also take advantage of the commander's return to put Maurílio (Carmo Dalla Vecchia) to run from the Medeiros mansion in the 9:00 pm soap opera on Globo.
In the scenes set to air on September 27, the woman will discover that her husband is alive and will report his whereabouts to the Federal Police, which will result in the protagonist's arrest. The rich woman will then call a meeting with the children to make the revelation.
"This news means that I was right all along," Maria Marta will say. José Pedro (Caio Blat), João Lucas (Daniel Rocha) and Maria Clara (Andréia Horta) will ask their mother several questions. She will reply that, in due course, everyone will know what happened.
"What matters now is that Zé Alfredo is, as the saying goes, 'in the area' again and is the one who will take the penalty," the "empress" will quip. At this point, Maurílio will enter the place and will be harassed by the rival's heirs. "You bastard! Get out of here, you're not welcome," Clara will say.
A discussion will start, but soon the villain will leave the room. Marta will then call Silviano (Othon Bastos). "Call the locksmith and have the keys to the door changed. From now on, under no circumstances, let Maurílio enter our house. That bastard doesn't live there anymore," he ordered.
Written by Aguinaldo Silva, Império (2014) won a "special edition" to fill the hole left after the end of Amor de Mãe on Globo's prime time. The unprecedented Um Lugar ao Sol, the next telenovela in the 9 pm range, was postponed to premiere in the second half of this year.
In addition to spoilers, the TV news It publishes daily the summary of the nine soap operas that the network repeats due to the Covid-19 pandemic.
---
Listen to "#74 – José Alfredo Makes Emergency Decision in Império!" on Spreaker.
---
Subscribe to the channel TV news on YouTube and watch videos with revelations of what will happen in Império and other soap operas.
.