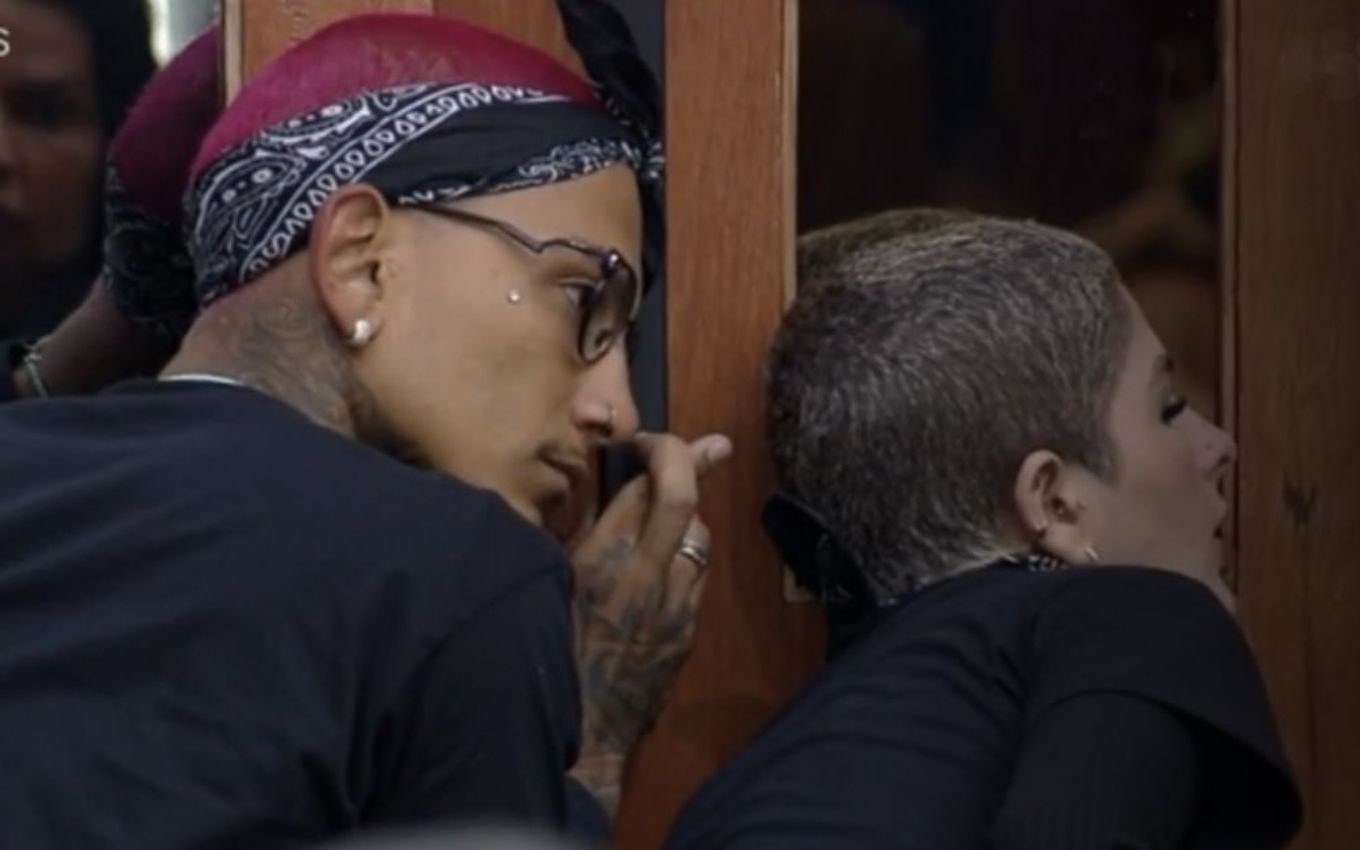 Dynho Alves and Laryssa Bottino criticized Rico Melquiades and accused him of being a coward in A Fazenda 13. This Wednesday morning (13), the pair detonated the indication of ex-MTV in Gui Araujo in place of Tati Quebra Barraco for the farm. . "I didn't want to send friends against a strong woman," said Anitta's former friend.
While taking care of the pigs, Dynho and Lary began to comment on the widespread shack that happened live during the vote. "I don't want to do this anymore, Rico is not a stranger and he made me smack like that, I think it's very ugly," she said.
"It was really ugly, but Rico is like that," agreed the husband of MC Mirella, who, when giving his vote, even stood up to threaten the farmer with physical aggression. "And he changed the vote, right? He put Gui because he didn't want to send his friends against a strong woman, which is Tati", fired the digital influencer.
Laryssa was referring to Aline Mineiro and Dayane Mello, who are also in the countryside. "All week his word [Rico] it was just one: putting Tati on the farm. It came at the time and it changed," agreed the funkeiro. The man from Alagoas, however, always made it clear that he had several voting options — and Gui Araujo was one of them, having placed him on the farm the week before.
Where to watch The Farm 13?
The only service that relies on the 24-hour broadcast of rural reality, PlayPlus has the price of BRL 15.90 a month. Contrary to what happened in previous seasons, Record's platform now offers more than one camera for subscribers to follow what happens at the reality show's headquarters.
The platform offers 14 days of free use for those who have never subscribed to the service. After this period, the user starts to pay R$ 15.90 per month. In addition to the nine cameras and full episodes of A Fazenda 13, Record's streaming offers soap operas, series, newscasts and programs shown on the station.
---
Learn all about reality shows with the podcast O Brasil Tá Vendo
---
Subscribe to the channel TV news on YouTube to check out our daily newsletters, interviews and live videos
.