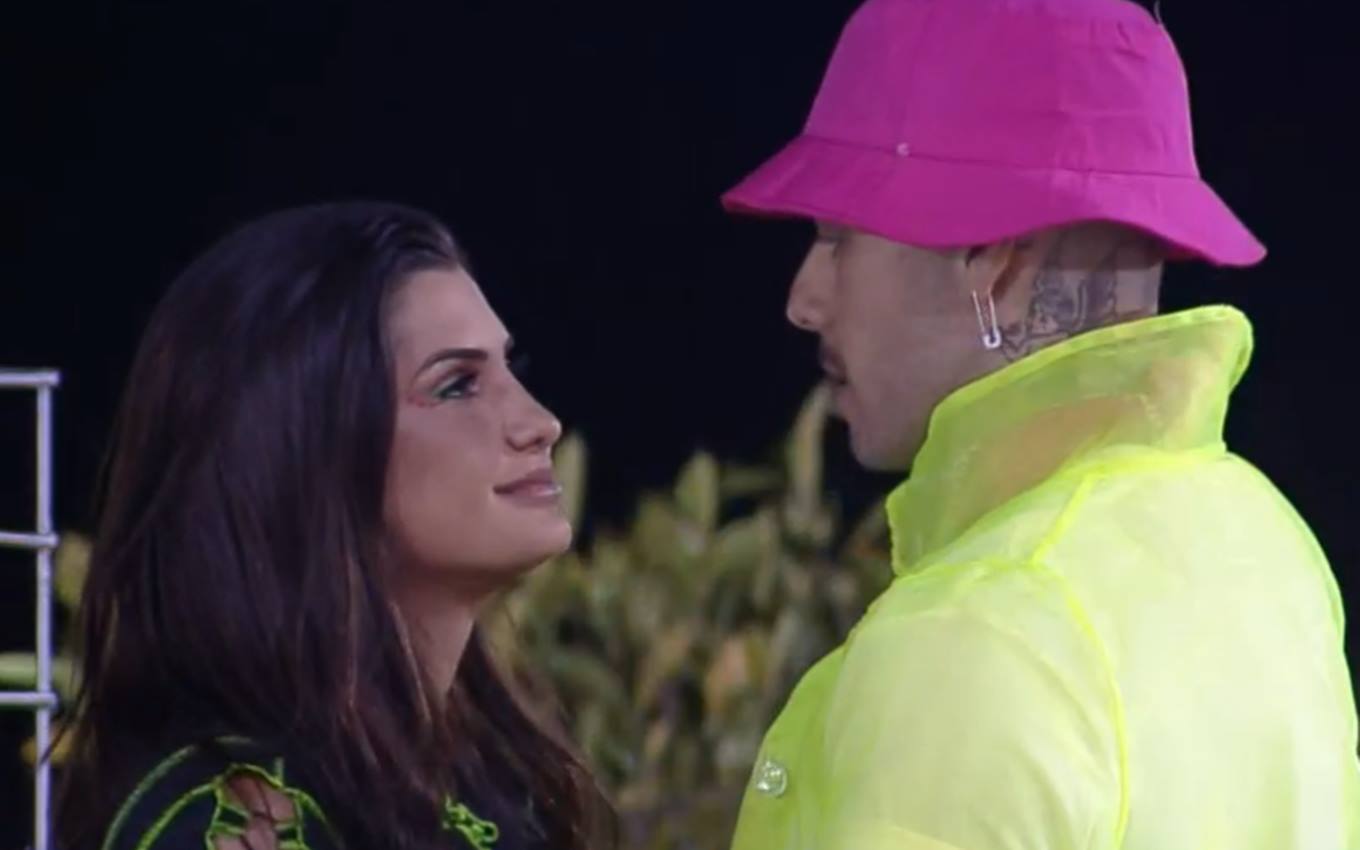 At dawn this Saturday (25), while flirting with Marina Ferrari at the A Fazenda 2021 party, Gui Araujo was surprised with the song Girl From Rio, performed by Anitta, his ex-girlfriend. The pawn seized the moment and joked with the situation: "Can you change it?".
On the dance floor, the two participants talked very closely, but did not kiss. The former MTV well tried, but the influencer avoided exaggerating the caresses. "Just as I don't want to get involved with someone, you don't either," said the girl.
"Let's keep our friendship. I don't want to cross any boundaries with you," assured the influencer. After a few minutes, Anitta's song Girl From Rio began to play at the party. "Can you change the music?" he asked. "Mixing the ex with the current one is not possible", commented Aline Mineiro.
Gui and Anitta started dating in May of last year. The influencer came to live in the singer's house for some time, but the relationship ended two months later.
While Gui and Marina discuss Anitta's sound

Dayane grabs mileide back there KKKKKKKKKKKK pic.twitter.com/FEXcvEhNnY

– Fernanda. (@nanda1535) September 25, 2021
Where to watch The Farm 13?
The only service that relies on the 24-hour broadcast of rural reality, PlayPlus has the price of BRL 15.90 a month. Contrary to what happened in previous seasons, Record's platform now offers more than one camera for subscribers to follow what happens at the reality show's headquarters.
The platform offers 14 days of free use for those who have never subscribed to the service. After this period, the user starts to pay the monthly fees. In addition to the nine cameras and full episodes of A Fazenda 13, Record's streaming offers soap operas, series, newscasts and programs shown on the station.
---
Learn all about reality shows with the podcast O Brasil Tá Vendo
---
Subscribe to the channel TV news on YouTube to check out our daily newsletters, interviews and live videos
.