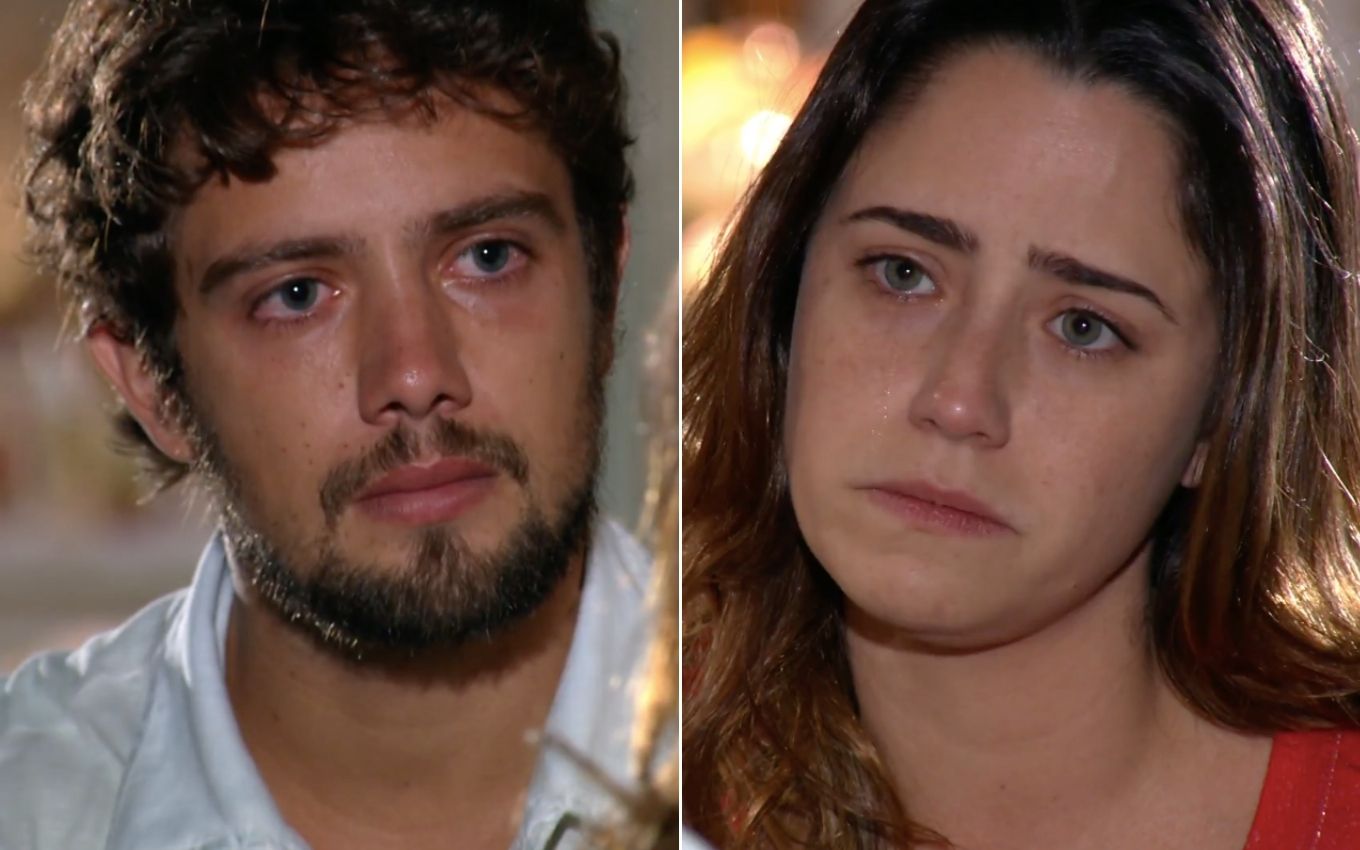 Rodrigo (Rafael Cardoso) will be filled with hope after Ana (Fernanda Vasconcellos) breaks his engagement with Lúcio (Thiago Lacerda) in A Vida da Gente. The former tennis player, however, will make it very clear that she has no intention of resuming her relationship with Nanda's brother (Maria Eduarda de Carvalho). "I need to be alone", will affirm the coach in the Globo telenovela.
The former athlete will enter a crisis of conscience because of an argument with Manuela (Marjorie Estiano) and will face a deep depression in Lícia Manzo's serials. She will break up with the neurologist a few days before her wedding and, devastated, goes into hiding at Iná's (Nicette Bruno) house.
Ana will be scared as soon as Rodrigo knocks on her door in the scenes that will be shown on the next 24th. "I heard about you and Lúcio. It doesn't matter how I found out, but that I'm here because I needed to see you", will announce the architect.
"Know that this doesn't change anything. This breakup has to do with me. It's not to do with you", will reply the former tennis player. "But now the circumstances are different. There is no longer any impediment. Julia [Jesuela Moro] she already fully considers you her mother. Look at me, in my eye, and say you don't feel anything anymore," will challenge the boy.
Sofia's trainer (Alice Wegmann) will burst into tears as she admits she is still confused about her own feelings:
How can I do this? I'm not sure about anything anymore. I can't say clearly what's wrong with me. It's just because I don't know that I decided to stop everything. I can't live like I'm in a fog, not seeing anything straight. Mainly not seeing me. All this time I've lived in a tangle of feelings and now I need to unravel. Only, for that, I need to be alone.
Rodrigo and Ana in A Vida da Gente
Second chance
Rodrigo will not give up so easily and will reveal that he has been waiting for Ana patiently since she decided to break off the relationship because of Julia's rejection. "Can you imagine how difficult it has been for me all this time?" the heartthrob will ask.
"I'm sorry, a thousand times forgive me. And it's with all the guilt in the world that I say I can't do anything else. Forgive me, but please, leave me here alone. Go away", will demand the character of Fernanda Vasconcellos.
Globo postponed the premiere of the unprecedented Nos Tempos do Imperador to the second half of this year. The period plot will air on August 9th. In addition to spoilers, the TV news publishes daily the summary of the six telenovelas that the network reruns due to the Covid-19 pandemic.
---
Learn all about the upcoming chapters of soap operas with the Noveleiros podcast
Hear "#65 – All About the End of Save Yourself Who Can!" on Spreaker.
---
Subscribe to the channel TV news on YouTube and watch videos with revelations of what will happen in A Vida da Gente and other soap operas.
.