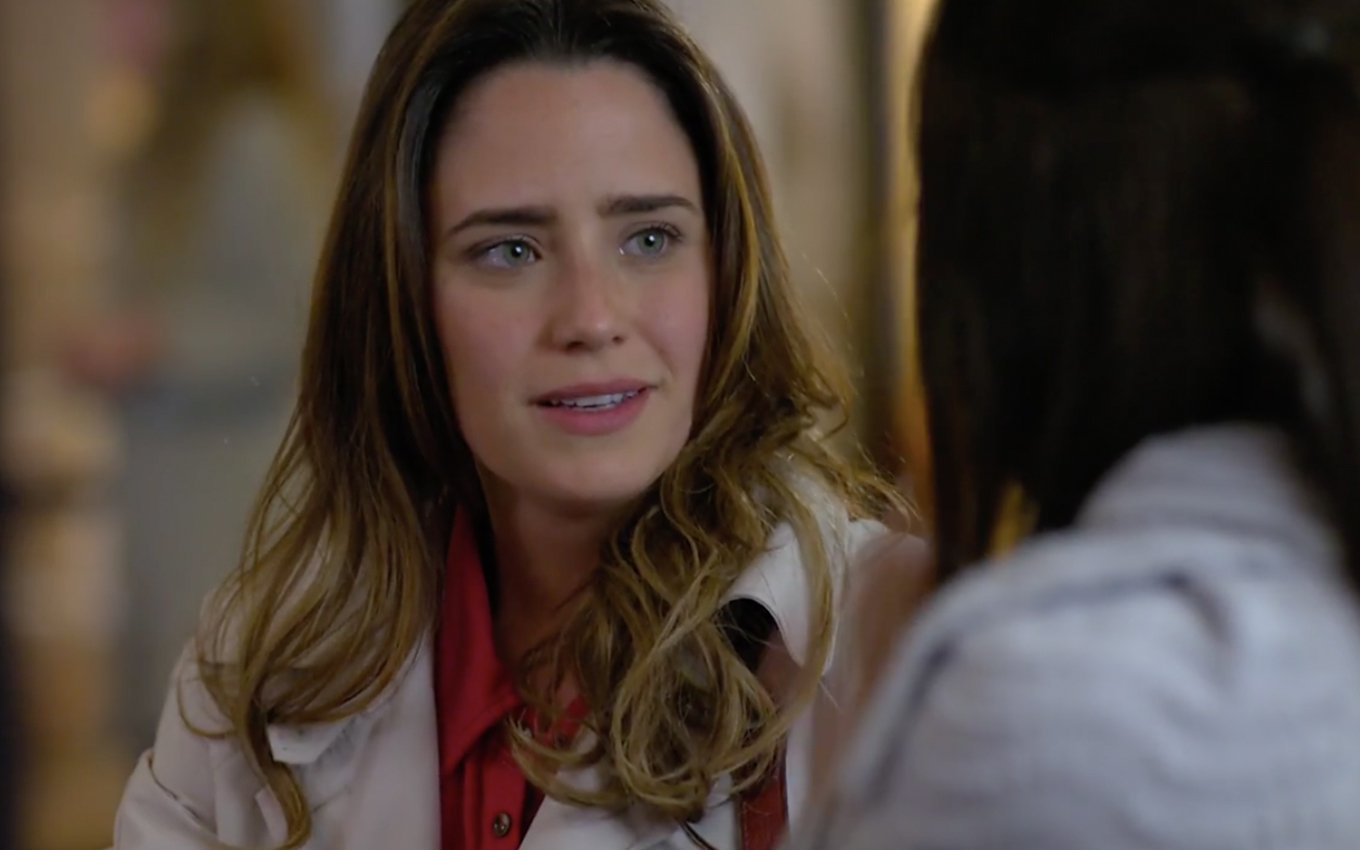 Ana (Fernanda Vasconcellos), finally, will find the courage to put an end to the lies of Eva (Ana Beatriz Nogueira) in A Vida da Gente. At the risk of losing all sponsorships, she will decide to reveal the truth and tell Rodrigo (Rafael Cardoso) that he is Júlia's father. "We are going to make a comeback", promises the tennis player in the six o'clock soap opera.
Manuela (Marjorie Estiano) will not have any crisis of conscience to help her sister get rid of her mother's clutches in Lícia Manzo's booklet. Rejected by the vixen because of a physical disability, the Psychology student will open the game with Iná (Nicette Bruno) – who will be happy to receive her granddaughters and great-granddaughter to live in Gramado (RS).
The plan, however, will need to be postponed by one week so that Fernanda Vasconcellos' protagonist can focus on the next tournament. She will embark abroad again in the scenes that will be shown from the next Monday (15).
"It's almost time for boarding, who are you calling?", Alice's friend (Sthefany Brito) will be surprised, when she sees the athlete with her cell phone in hand. "For anyone. I was looking at my mailbox for the thousandth time. I thought that after all, Rodrigo would call me", will regret the young woman.
"Ana, think with me. You disappear for almost a year without any explanation. Then you come back, all resistant, and say nothing. Put yourself in his place", Manuela will advise.
Manuela (Marjorie Estiano) in A Vida da Gente
Full stop
The sportswoman will confess that she is still reticent, since she does not know how Rafael Cardoso's heartthrob will react to the news that Júlia is his daughter. "It just kills me to know that I'm lying to him. And to keep lying is something I can't stand. And lying to her too. Hiding from everyone who is my daughter. It was, without a doubt, the biggest mistake of mine. life ", will shoot the girl.
"But the important thing is that you decided to put a stop to this. Everything is agreed. I spoke with Grandma. As soon as you come back from the tournament, we will be waiting for you with open arms", said Manuela.
"That's what gives me strength, to know that in a week this story will end. I know that it will not be easy to undo this lie. It is likely that my sponsorship contract will dance because maybe they don't want to support a tennis player who became a single mother at 17 ", Ana will confide.
Vitória's pupil (Gisele Fróes) will be willing to face God and the world to live in peace with the heiress. "It won't be easy to start from scratch. Maybe I will run out of money to continue in the sport. But you know what? Sooner or later we are going to turn the corner," she said.
"I'm sure, but it is important that you win this show to show that they will give up the tremendous athlete that you are", will encourage the character of Marjorie Estiano. "I'm going to throw everything I know for my daughter. And one more thing: when I get back, I want to go straight to Gramado. After this story of day care, I can't stand to live with mommy anymore", asks Ana.
With the "special edition" of the Lícia Manzo booklet, Globo postponed the premiere of the unprecedented Nos Tempos do Imperador for the second semester of this year. In addition to the spoilers, the TV Newspublishes daily the summary of the six o'clock soap that the broadcaster reprises due to the Covid-19 pandemic.
---
Find out all about the next chapters of the soap operas with the Noveleiros podcast
Listen to "# 49 – All about the endings of A Força do Querer!" in the Spreaker.
---
Subscribe to the channel TV News on YouTube and watch videos with revelations of what will happen in A Vida da Gente and other soap operas.
.