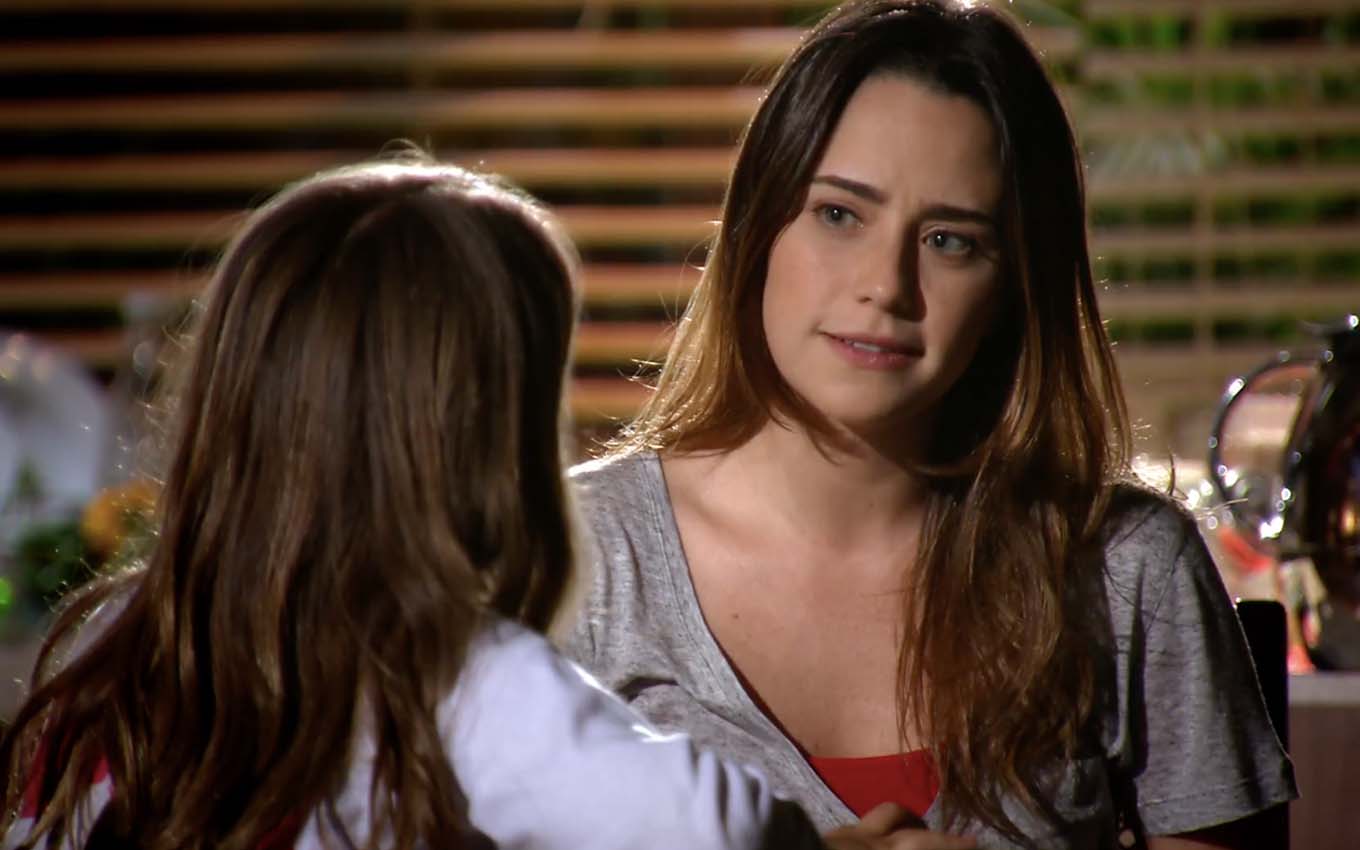 Júlia (Jesuela Moro) will play Cupid with an "arrow" to encourage Ana (Fernanda Vasconcellos) to go up to the altar with Lúcio (Thiago Lacerda) in A Vida da Gente. She will reveal that, inside her head, the surgeon occupies the same place as Rodrigo (Rafael Cardoso). "Do you want Lúcio to be your father?", the perplexed ex-tennis player will ask on Globo's six o'clock soap opera.
Laura (Vanessa Loes) will leave the way clear for the neurologist to resume his romance with Manuela's sister (Marjorie Estiano) in Lícia Manzo's serials. She will reveal that she is about to leave Brazil to join Doctors Without Borders on a two-year humanitarian mission in Somalia.
With a broken heart, Lúcio will occupy his mind with tennis lessons alongside the protagonist played by Fernanda Vasconcelos. Between one racket and another, they will settle the score and give love a second chance.
Ana will realize that she made the right decision to help Julia with her homework in the scenes that will be shown from the next 12th. "I have to do my family tree. Will you help me? Then I finish quickly and I'm free", the girl will ask.
"If that's the case, I'll help. Where do you want to start? With the grandparents, the great-grandparents?", will encourage Sofia's trainer (Alice Wegmann). "I want to start with the mother. I'll put Ana and Manuela in. Did you know that at school no one has two mothers, just me?", the child will shoot.
Júlia (Jesuela Moro) in A Vida da Gente
cupid's arrow
Ana will be moved when she realizes that Julia has finally come to consider her a maternal figure as important as Manuela. "Now I'm going to make my tree very different, because besides my mothers there are also my two fathers", the girl will add. "And since when do you have two parents?", the ex-athlete will find it strange.
"I have a father named Rodrigo and another father named Lúcio", will return the character of Jesuela Moro. "Do you want Lucius to be your father too?" the ex-athlete will ask, with her jaw dropped.
"Yes, because he's your boyfriend. And he picks me up, hugs me so tightly, puts me on top of the tree, tells me stories and much more", will list Iná's great-granddaughter (Nicette Bruno).
Globo postponed the premiere of the unprecedented Nos Tempos do Imperador to the second half of this year. The period plot will air on August 9th. In addition to spoilers, the TV news publishes daily the summary of the six telenovelas that the network reruns due to the Covid-19 pandemic.
---
Learn all about the upcoming chapters of soap operas with the Noveleiros podcast
Listen to "#63 – All about Kyra and Rafael's reunion in Save Yourself!" on Spreaker.
---
Subscribe to the channel TV news on YouTube and watch videos with revelations of what will happen in A Vida da Gente and other soap operas.
.