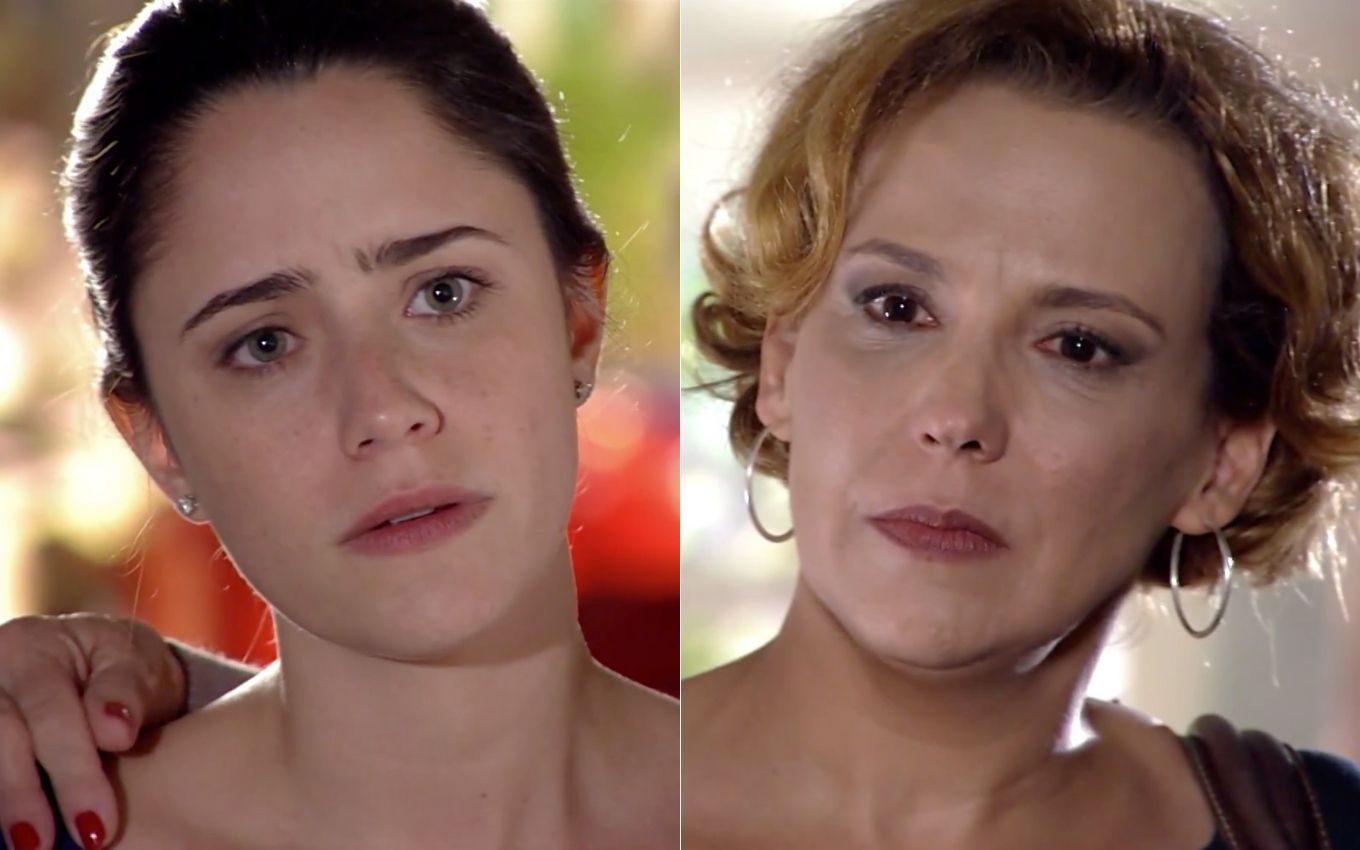 Ana (Fernanda Vasconcellos) will put a stop to the evils of Eva (Ana Beatriz Nogueira) in A Vida da Gente. The former tennis player will be afflicted with the surgery of Júlia (Jesuela Moro) and Manuela (Marjorie Estiano) and will hear her mother scorn the cook. Angry, the girl will give an ultimatum: either the matriarch treats her sister better or she will cut ties with her in the six o'clock soap opera.
Lúcio's ex-girlfriend (Thiago Lacerda) will revolt with her mother's perversity. During the transplant, the brunette will pray for the health of her sister and daughter. "It doesn't stay that way, everything will be all right. She's an enlightened child, God won't allow anything bad to happen to her", assured Eva, not mentioning that Manuela is the baby's donor and is at risk of dying.
"Okay, but it turns out that my sister is also being operated on right now," recalls Iná's (Nicette Bruno) granddaughter. Jonas's ex-wife (Paulo Betti) will tease Manuela even in this delicate situation:
As for that, I didn't want to say anything for fear of being misunderstood. Manuela has always had poor health since she was a child. Even a strong wind looked like it was going to knock this girl down. Nobody knows what state this liver is in
end of cruelty
The young woman will put a stop to her mother's evil ways and admit that she is ready to cut ties with her toxic mother: "Not even in a moment like this are you able to give a break."
The dondoca will play dumb and retort: ​​"But I'm in solidarity". Ana won't believe the veteran's word and will vent something that was stuck in her throat for years:
Yes, you are, yourself and your only interest, which is to get away from everyone, from my sister and make me your thing. But listen to what I'm going to tell you: either you solve this once and for all or I won't be your daughter anymore.
Rodrigo's former stepdaughter (Rafael Cardoso) will refuse to accept the truce and will accuse her daughter of threatening him. With nothing left to lose, Ana will chase the bruaca away once and for all:
It's not a threat, but the realization of the magnitude of your madness. And I tell you more. A mother who is able to create a perverse equation between two sisters, everything to one and nothing to the other, is not a mother. That's why I'm telling you, and this time, it's very serious: either you try to act like a balanced and human person like Manuela has always deserved, or I won't relate to you anymore.
Globo premieres the unprecedented song Nos Tempos do Imperador next Monday (9) in place of A Vida da Gente. In addition to the spoilers, the TV news publishes daily the summary of the six telenovelas that the network reruns due to the Covid-19 pandemic.
---
Learn all about the upcoming chapters of soap operas with the Noveleiros podcast
Listen to "#68 – All about the end of The Life of the People (and a spoiler from In the Times of the Emperor!)" on Spreaker.
---
Subscribe to the channel TV news on YouTube and watch videos with revelations of what will happen in A Vida da Gente and other soap operas.
.