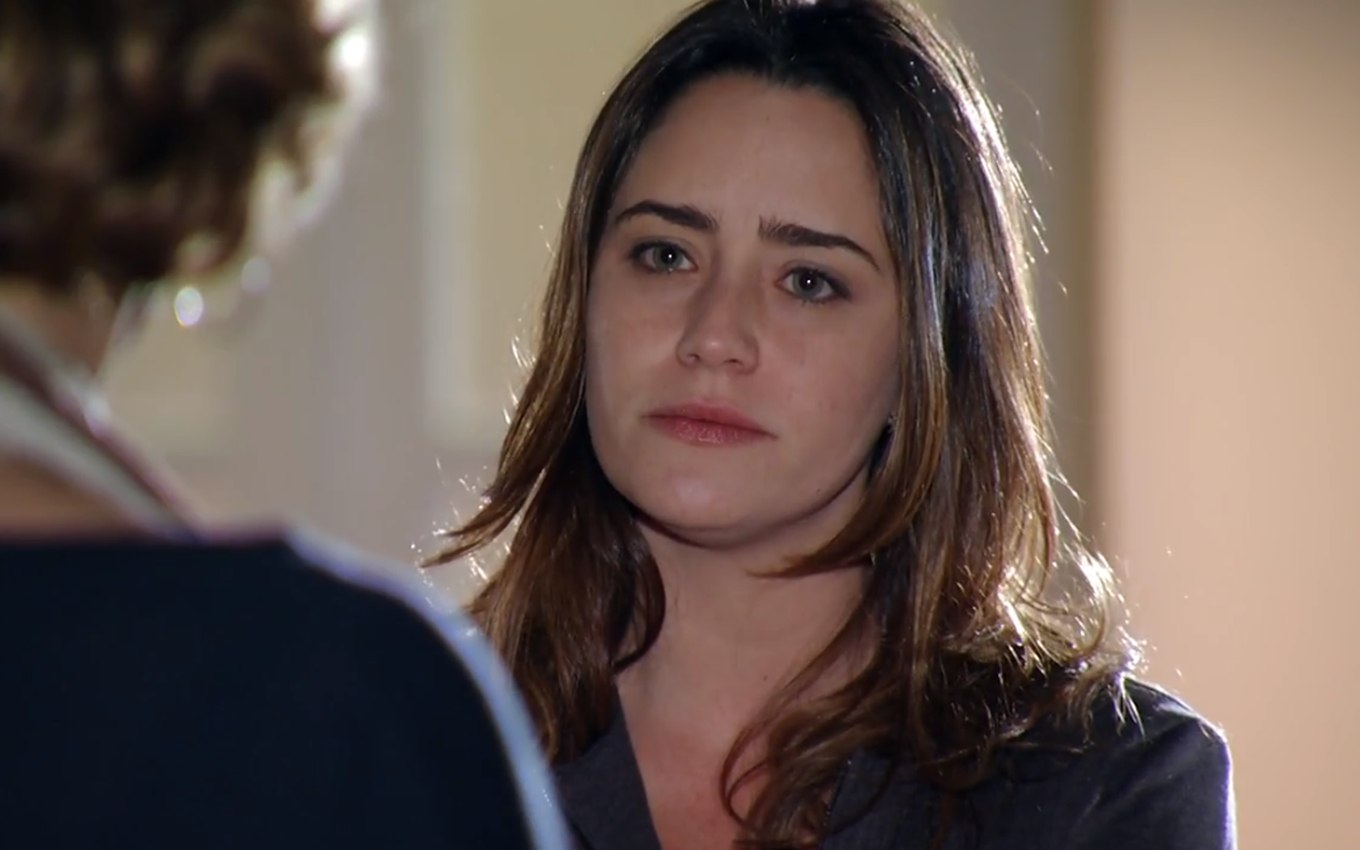 Ana (Fernanda Vasconcellos) will lose patience with her mother in A Vida da Gente. The girl will tread mercilessly on Eva (Ana Beatriz Nogueira) and make her cry when she sees herself as a poor woman and, on top of that, speak ill of Manuela (Marjorie Estiano). "It's a lot of suffering," complains the ex-athlete, who is caught in the crossfire between the villain and her sister in Globo's six o'clock soap opera.
Eva will soon begin to complain about the lack of news from her daughter as soon as she enters the house in scenes that will air on the next 25th. The businesswoman will say that she is worried without knowing where she is, since the young woman is not completely recovered from the four years she was in a coma.
"Long before the accident, you were already like that, I can't take a step that you already start …", the girl will reply. "Impressive, lately you only know how to attack me. I honestly don't know where so much aggression on your part comes from", Eva will lament.
The former athlete will not feed her mother's complaints and, to change the subject, will take the opportunity to deliver an envelope. "Manuela's birthday invitation, she told me to give it to you", will inform the ex-bedridden.
Daughter rejected in the six o'clock soap opera
The vixen will take the card with disgust and begin to shed its splinters. "Of course, this way she poses magnanimously, as a good girl. While I, who refuse to be a hypocrite, am labeled a troublemaker, a difficult person", she will release her poison in bitterness, while Ana will turn away. Eva will then shoot:
Ana, where are you going? I haven't finished speaking. For God's sake, you barely made it home. Did you exchange half a dozen words with me and leave already? Lately, when you address me, it is either to attack me, or to contest me. You barely look at me, barely talk to me.
Already without patience, the ex-tennis player will not measure the words. "Talk to what? I'm tired, you know? It's like I'm living in a trench. You on one side, Manuela on the other and me in the middle. It's a lot of suffering. It's exhausting", the girl screams.
"I think so, too, but they wanted it that way. Now, it's very hard to send me a birthday invitation," Eva will insist. Ana will look at her mother with slight contempt. "I did not expect any other reaction from you. It is becoming predictable", the ex-athlete will pour out, who will leave and leave the mother with tears streaming down her face.
Globo postponed the premiere of the unprecedented Nos Tempos do Imperador until the second half of this year. The season plot is expected to go on air in August. In addition to the spoilers, the TV News publishes daily the summary of the six o'clock soap that the broadcaster reprises due to the Covid-19 pandemic.
---
Find out all about the next chapters of the soap operas with the Noveleiros podcast
Listen to "# 59 – All about the unpublished chapters of Save Yourself!" in the Spreaker.
---
Subscribe to the channel TV News on YouTube and watch videos with revelations of what will happen in A Vida da Gente and other soap operas.
.