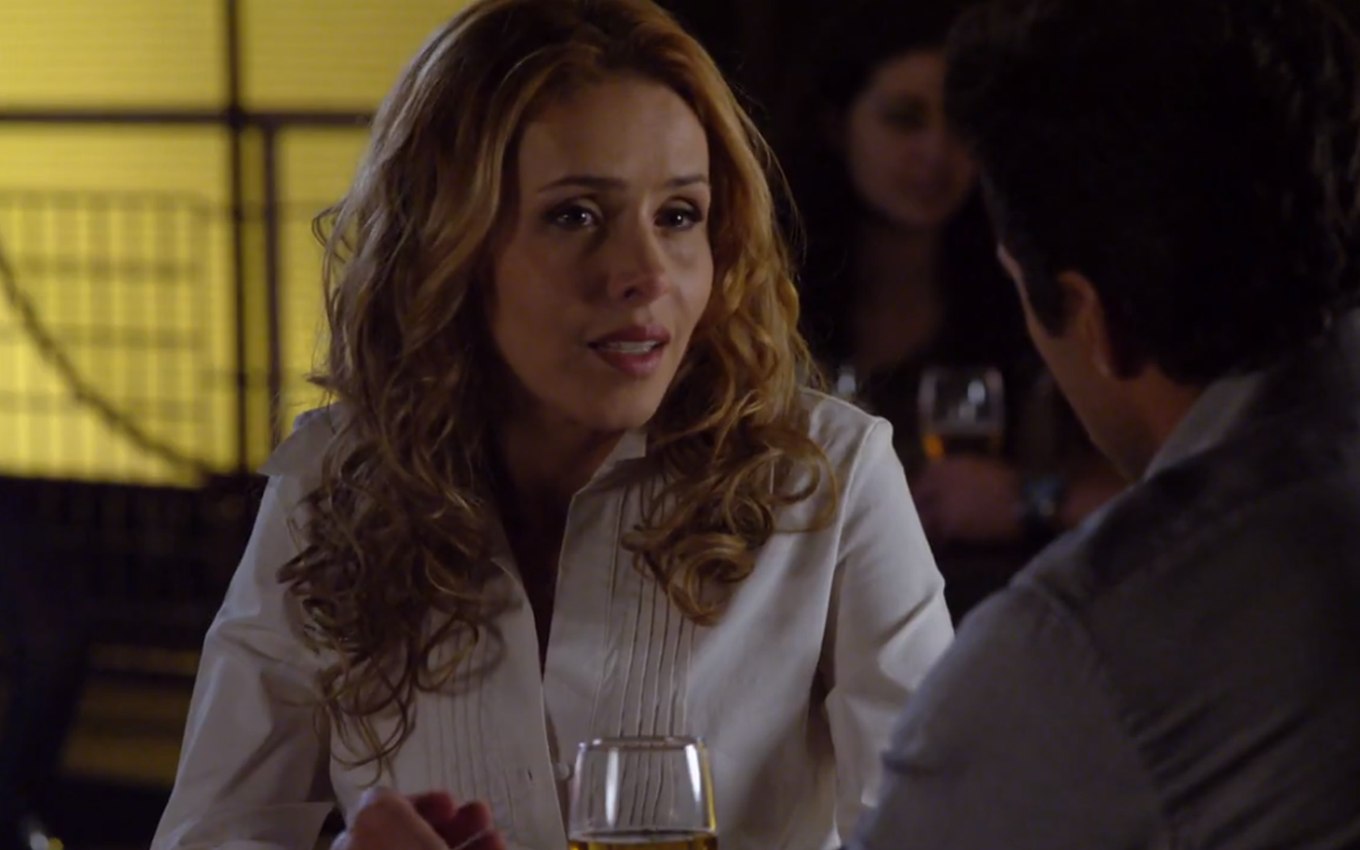 Celina (Leona Cavalli) will refuse to abort the baby she expects in A Vida da Gente. The doctor will look for Serrado (Ricardo Duque), with whom he had a night of sex without commitment. The man will suggest that he terminate the pregnancy. "I'm going to raise this child by myself," the pediatrician will tell her in the six o'clock soap opera on Globo.
After a conversation with Dora (Malu Galli), Celina decides to tell the father of her child that she is pregnant. She will return to the nightclub where she met him on New Year's Eve in an attempt to meet him again. The scenes that will air next Tuesday (15).
When you come face to face with the handsome, the blonde will call him for a serious conversation. "We took every precaution," the man will remember. "Yes. I know that, but… Actually, you don't need to say anything. I just wanted to talk…", he will try to explain to the health professional, who will hear from Serrado that he wants to help.
She will understand that he wants to participate in the pregnancy, but will soon realize that this is not it. "Look, the pregnancy is just beginning. So that's why…", the man will start to suggest. Celina will soon cut him off and make it clear that her decision has already been made. "No, wait. I don't think you understand. I've already decided that I'm going to carry on with this pregnancy. I will have this child", will declare to doctor.
"Celina, you'll excuse me, but I have no intention of it and this story of being a father never crossed my mind," the confirmed bachelor will confess. Very calm and self-assured, she will reinforce that she is not asking him for anything.
Empowered
"You can rest assured about this. I'm an adult, independent, perfectly capable of raising my child", will advise Lúcio's friend (Thiago Lacerda). Celina will say that she came to him to tell him about the pregnancy only out of respect for his rights.
"But mainly for my son, because if someday in the future he asks me if you knew… That I can calmly say to him that yes, I did my part", explains Lourenço's ex-wife (Leonardo Medeiros), in the can.
"You can be really calm. I have no intention of asking you for anything. Never. I'm going to raise this child by myself", concludes the empowered woman in Lícia Manzo's plot.
Globo postponed the premiere of the unprecedented Nos Tempos do Imperador to the second half of this year. The period plot is scheduled to air on August 9th. In addition to spoilers, the TV news publishes daily the summary of the six telenovelas that the network reruns due to the Covid-19 pandemic.
---
Learn all about the upcoming chapters of soap operas with the Noveleiros podcast
Hear "#62 – Téo suffers another attack in Save Yourself" on Spreaker.
---
Subscribe to the channel TV news on YouTube and watch videos with revelations of what will happen in A Vida da Gente and other soap operas.
.