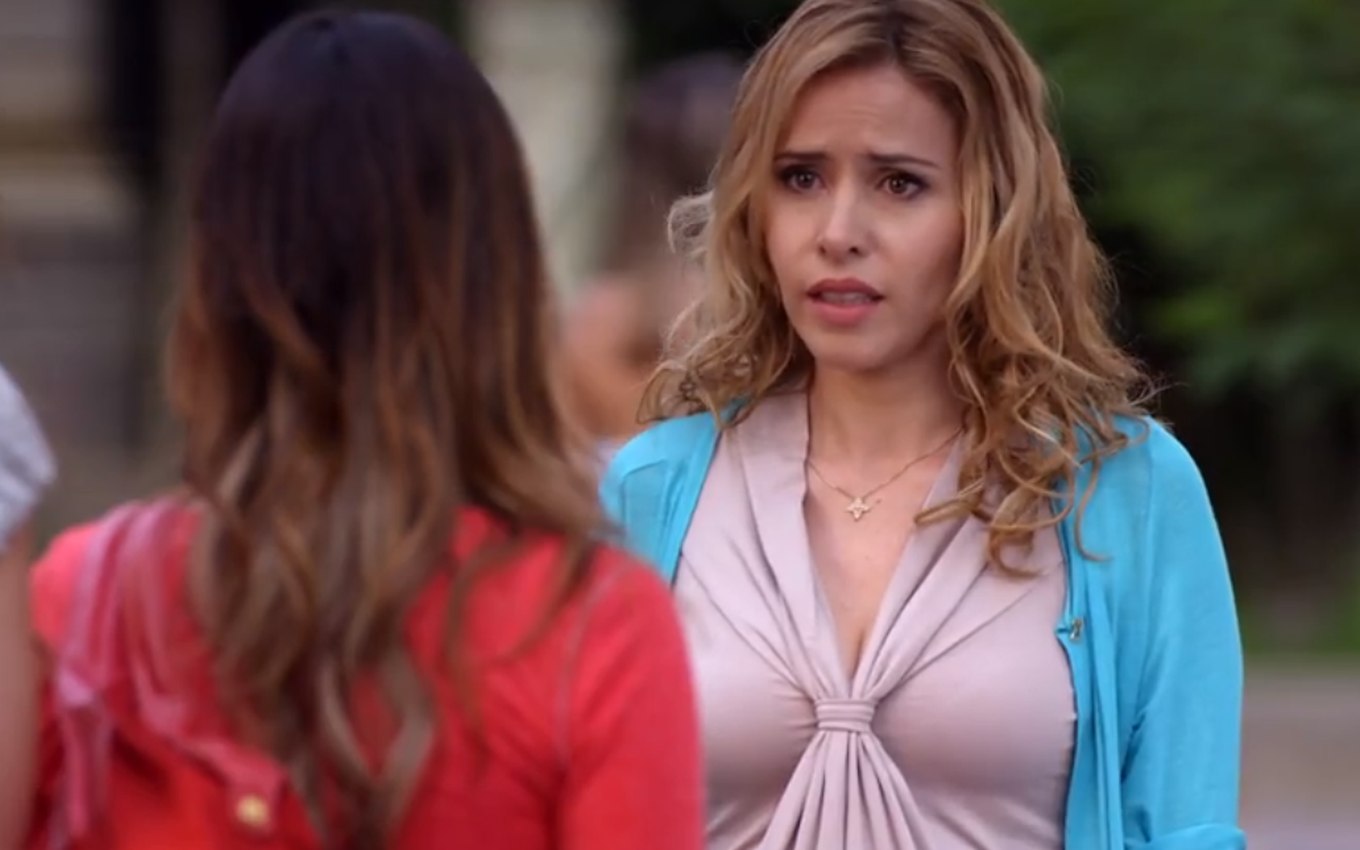 A loyal friend, Celina (Leona Cavalli) will take the pains of Lúcio (Thiago Lacerda) in A Vida da Gente. The doctor will be devastated to find her friend in tatters after he is abandoned by Ana (Fernanda Vasconcellos) on the eve of the wedding. The blonde will decide to tell the ex-athlete everything that is stuck in her throat. "This can't even be done with an enemy," the pediatrician will pour out in Globo's six o'clock soap opera.
At this point in Lícia Manzo's plot, Ana will have had a serious argument with Manuela (Marjorie Estiano) and ended her engagement with Lúcio. The cook will throw in her sister's face the mistake she made by destroying her marriage to Rodrigo (Rafael Cardoso) for a "whim she didn't have the courage to afford", which will leave the former tennis player very shaken.
When facing a crisis of conscience, the character of Fernanda Vasconcellos will still have to deal with a pity of Eva (Ana Beatriz Nogueira), who will not accept the decision made by her daughter.
Wanting to get away from everything and everyone, she will tell Alice (Sthefany Brito) that she will go to the only place where she receives love and is not judged: Iná (Nicette Bruno's) house. Determined, the young woman will pack her bags and leave for Gramado, but first, she will hear a few good things from Celina, who will be unhappy with the way the girl treats her friend's feelings.
Told Truths
In scenes set to air on July 22, the doctor will look for the young woman and find her on her way to her refuge. "Ana, can we talk? Look, I was with Lúcio…", the specialist will begin. The trainer will say that this is not the time, but the health professional will insist.
I wanted to tell you that I've known Lúcio for many years, and he is such a upstanding guy, so cool, so elegant, that he often cannot express the anger and hurt he feels. That's why I see myself as having the right to do this for him, as a friend and a confidant. Because, whatever your reason, Ana, you couldn't have done it! Not with Lucius, not like this!
Alice, who will be accompanying her friend, will try to put warm cloths on the situation. "Celina, Ana is in no condition to have a conversation…", the girl will start, who will be interrupted by the pediatrician.
"Nobody has the slightest condition. If she's like that, he imagines. Lúcio didn't deserve it, in fact, nobody deserves something like that, you can't even do that with an enemy", will evict Celina, which will leave Ana even more devastated. The former athlete will leave with her head down, trimmed by her friend.
Globo postponed the premiere of the unprecedented Nos Tempos do Imperador to the second half of this year. The period plot will air on August 9th. In addition to spoilers, the TV news publishes daily the summary of the six telenovelas that the network reruns due to the Covid-19 pandemic.
---
Learn all about the upcoming chapters of soap operas with the Noveleiros podcast
Hear "#65 – All About the End of Save Yourself Who Can!" on Spreaker.
---
Subscribe to the channel TV news on YouTube and watch videos with revelations of what will happen in A Vida da Gente and other soap operas.
.