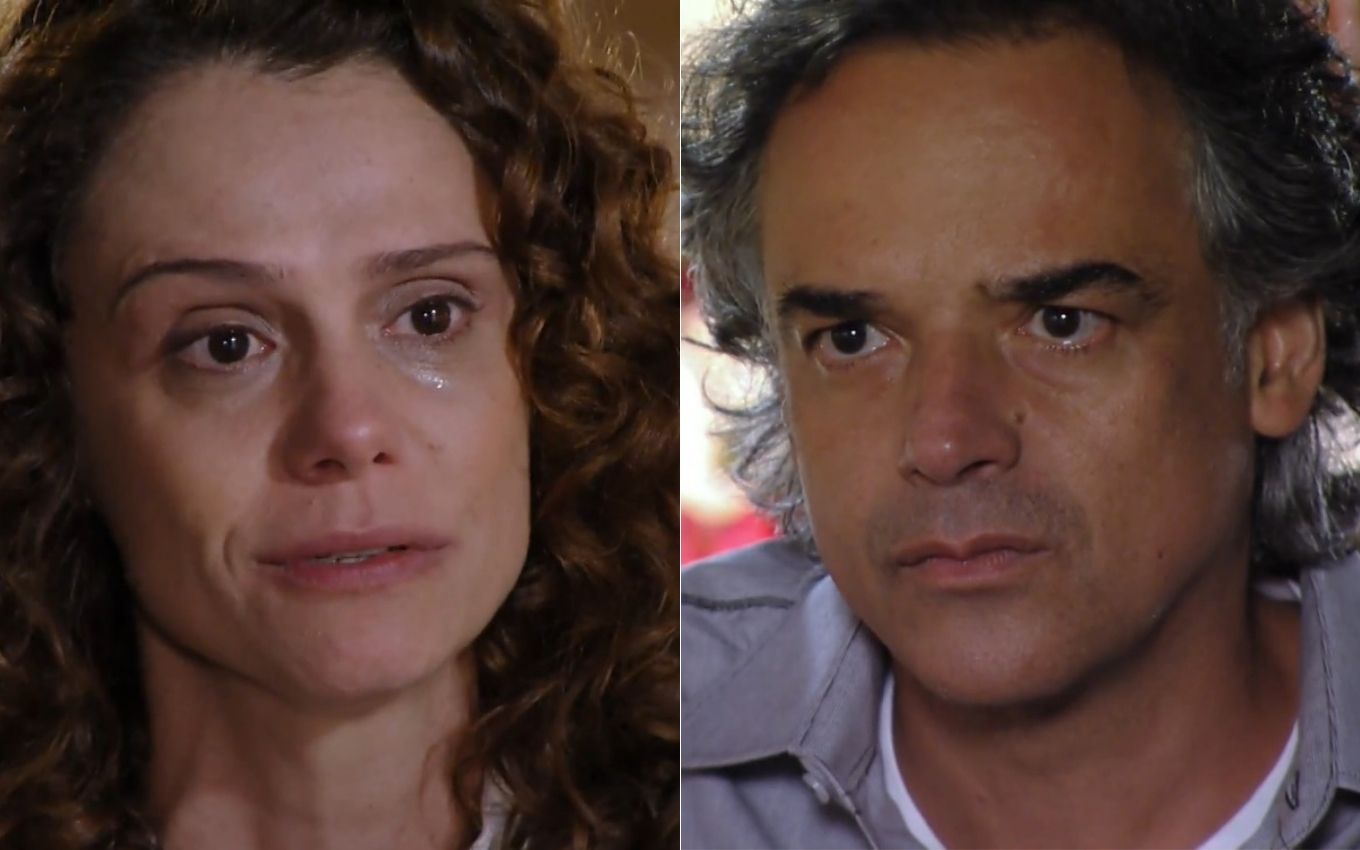 Dora (Malu Galli) will tire of Marcos' (Ângelo Antônio) wild dreams and will decree the end of the marriage in A Vida da Gente. The social worker will dismiss the partner mercilessly and will claim that he needs a life with more stability. "Family is a project for adults, who are able to pay the bills", the woman will fire in the telenovela at six on Globo.
In the scenes set to air on August 5th in Lícia Manzo's serial, Sofia's father (Alice Wegmann) will come home excited after enrolling in graduate school and find his partner crying.
"Regardless of what you've decided… To study for another two, three, six years, anyway. I wanted you to know that I've gone as far as I could go", will vent Celina's friend (Leona Cavalli). However, Marcos will not understand the direction of the conversation.
"What we're living together is not healthy. We're adults and we know when something can go ahead or not", will release the character of Malu Galli. Barbara's father (Pietra Pan) will think his partner didn't like him starting a new course, and Dora will explain:
It's for everything. All these years I've tried to look at you as a partner, but actually, I've always felt like a teenager's mother. Not like a man's wife. We want completely different things. This in a common life cannot work.
The ex-tourist will claim that he wants the same thing as the social worker. "No. I want a minimum of stability and security. I want to give this to my daughter", retorts the mother of Olívia (Anna Rita Cerqueira).
tense discussion
"And you think I don't want that too?" asks Vitória's ex-husband (Gisele Fróes). "Maybe you want to, but that's not always compatible with your dream or with that vague fantasy of what you wanted to be. Family is a project for adults, for people who know how much it costs, who are able to pay the bill. who can afford it, not for those who want to be running all their life after a fancy dream", will step Dora.
"I'm sorry, but marriage is not made just to pay bills. There's a lot of exchange, a lot of my contribution here that you're ignoring", will retort Angelo Antônio's character. "I'm not ignoring it. I know it has a lot of contribution, that's why this failure hurts me so much", will affirm the social worker.
Marcos will also say that he intends to build a future with his beloved and will claim to be trying to improve the family's life. "It's not. You're trying to sustain your dream, this is your priority", she will fire, who will decree:
Nobody changes because of the other. It would be a trap for you to work on something to please me. Before long, you were going to be mad at the job, you were going to be mad at me. Any change had to be his will. And I don't see it in you. That's why it ended.
A Globo premieres the unprecedented song Nos Tempos do Imperadoron the next day 9 in place of A Vida da Gente. In addition to the spoilers, the TV news publishes daily the summary of the six telenovelas that the network reruns due to the Covid-19 pandemic.
---
Learn all about the upcoming chapters of soap operas with the Noveleiros podcast
Listen to "#67 – Cora, is that you? The Empire Villain's Radical Change" on Spreaker.
---
Subscribe to the channel TV news on YouTube and watch videos with revelations of what will happen in A Vida da Gente and other soap operas.
.