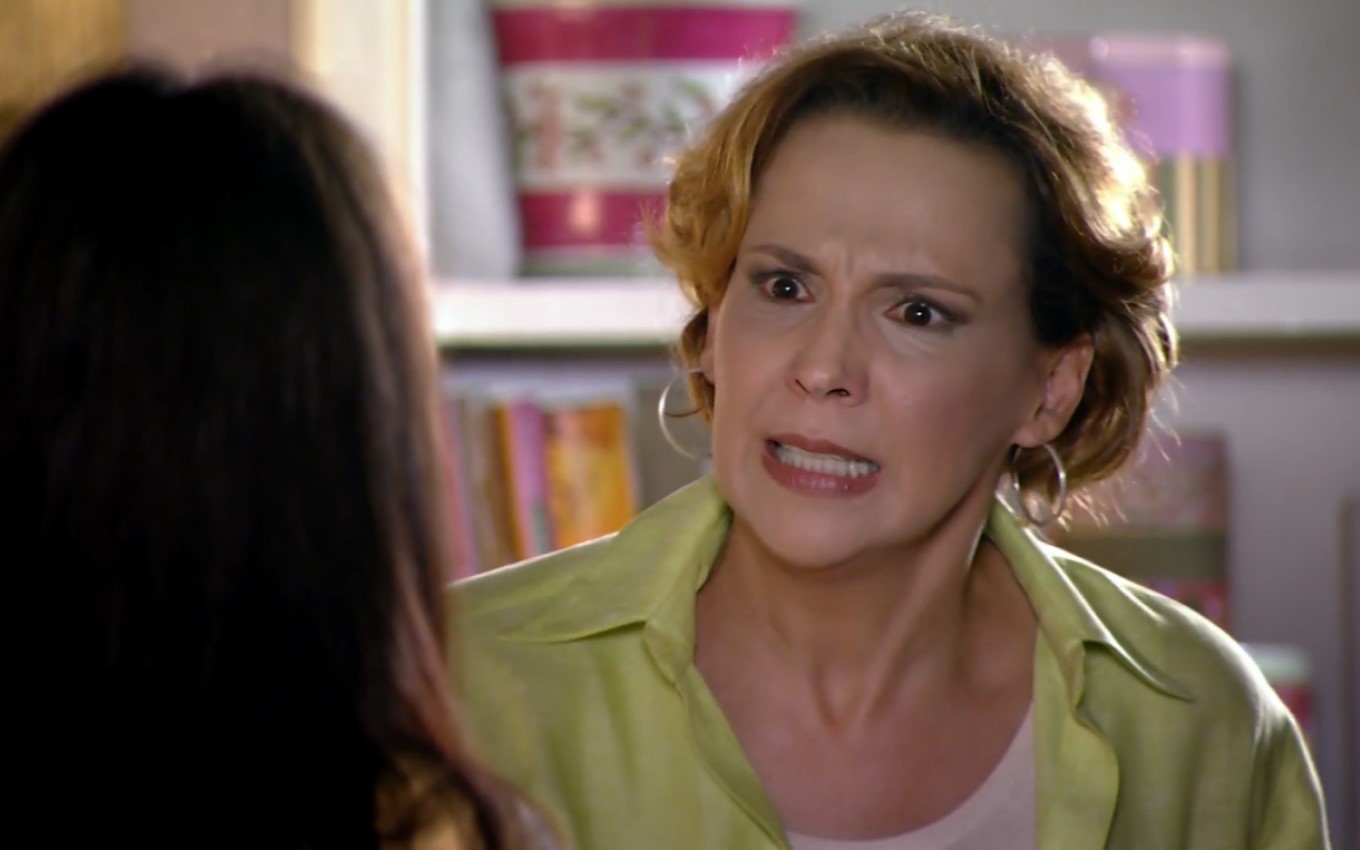 The breakup of Ana (Fernanda Vasconcellos) and Lúcio (Thiago Lacerda) will be a bucket of cold water for Eva (Ana Beatriz Nogueira) in A Vida da Gente. After pulling out her hair, the shrew will again accuse Manuela (Marjorie Estiano) of having set up a weapon against her own sister. "Don't be cynical", will shoot the van in the six o'clock soap opera on Globo.
The character of Fernanda Vasconcellos will face a crisis of conscience after fighting with the cook and will give up going up to the altar with the doctor. Eva will kneel at the feet of the former athlete to convince her to resume the engagement that she supported so much, but will have the request refused.
In scenes that air on July 23, the antagonist will invade Manuela's house in search of answers about the conversation the daughters had. "What did you say to your sister? Or rather, what did you do to, once again, destroy her happiness?", he will question.
All you did was not enough. You left the girl unconscious at the bottom of a lake, you stole her boyfriend, her life, her daughter. My Ana, who is stronger than anything, rose from the ashes and was going to marry a wonderful man, a man you can't even dream of having in your life.
Confused, Julia's aunt (Jesuela Moro) will not be aware of Ana's breakup and will ask why her mother has been dealing with the matter in the past. Eva will insinuate that Manuela is playing dumb and will tell that the former tennis player canceled the ceremony.
Marjorie Estiano on stage as Manuela
Rodrigo (Rafael Cardoso) will interrupt the discussion between the two, and Eva will accuse the two of forming a plot against Ana. "I won't allow you to come here and dump your insanities", will retort the deceased.
"I'm going to leave, but you know that this story is not over. You two will still pay for everything because there is justice in this world. If there isn't, I'll do it with my hands", threatens the madwoman.
Globo postponed the premiere of the unprecedented Nos Tempos do Imperador to the second half of this year. The period plot will air on August 9th. In addition to the spoilers, the TV news publishes daily the summary of the six telenovelas that the network reruns due to the Covid-19 pandemic.
---
Learn all about the upcoming chapters of soap operas with the Noveleiros podcast
Hear "#65 – All About the End of Save Yourself Who Can!" on Spreaker.
---
Subscribe to the channel TV news on YouTube and watch videos with revelations of what will happen in A Vida da Gente and other soap operas.
.