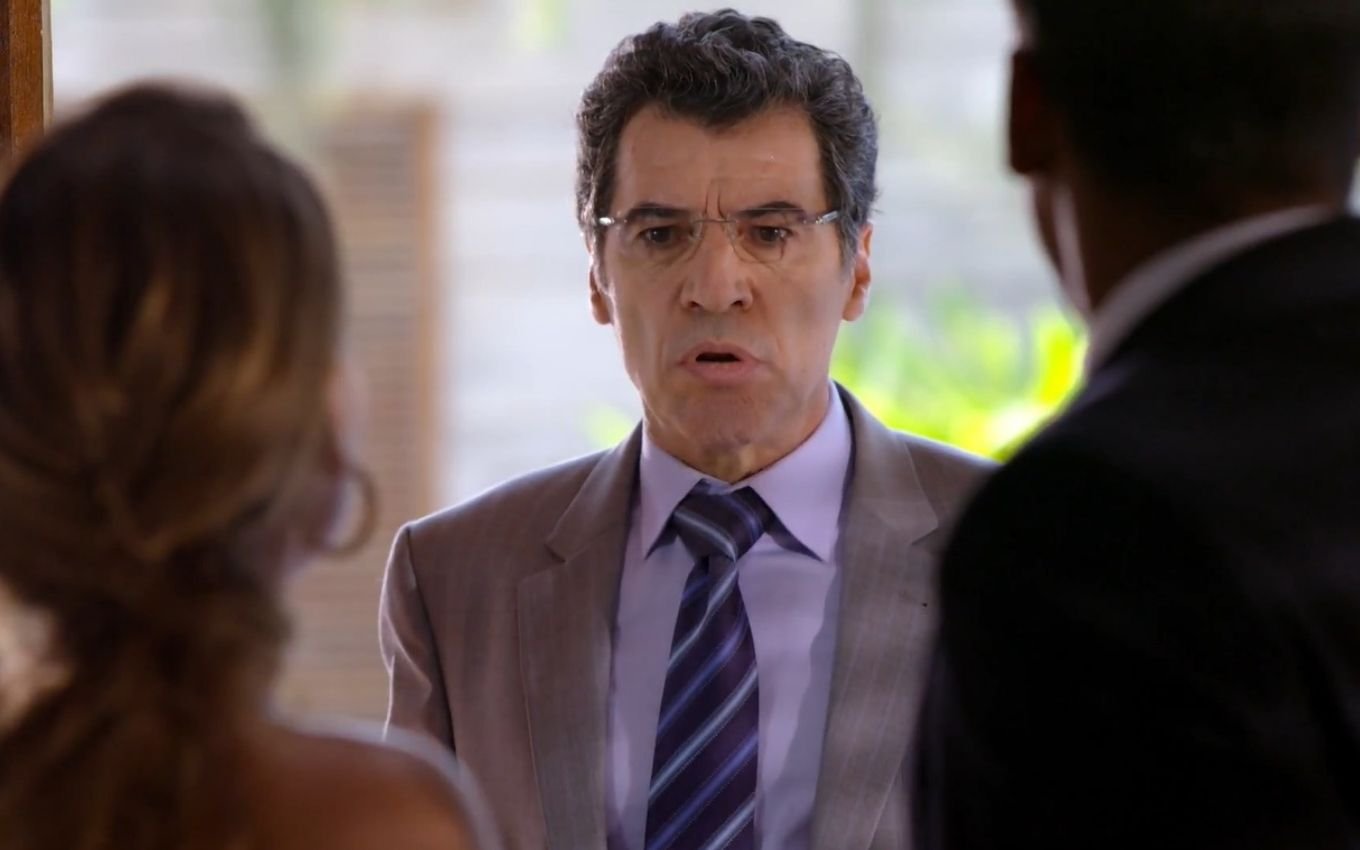 Jonas (Paulo Betti) will taste his own poison and will catch a betrayal by Cris (Regiane Alves) in A Vida da Gente. The lawyer will be shocked to see the woman kissing Matias (Marcello Melo Jr.). "In my own house, under my nose?"
At the beginning of Lícia Manzo's serial, Eva (Ana Beatriz Nogueira) caught the rich man with the personal trainer in the gym in a scene very similar to the one that will be aired from July 26th.
Tiago's mother (Kaic Crescente) will appear unburdening with the driver after being told off by her husband. At this point in the plot, the blonde will have already betrayed Jonas with the boy after realizing that she is not wanted by her partner.
Moved to see her mistress cry, Lorena's boyfriend (Júlia Almeida) will console her and offer her water with sugar. "No. I already told you… I just want you to stay here with me until I calm down. It's just that you calm me down so much. You're one of the few joys in my life", will let out the dazzled. She will then declare:
When I get up in the morning and choose a nice outfit to put on, I think of you. You knew? I know you don't like me talking, but yesterday when we were together at that moment… Wow, it was the best thing that's happened to me in years. My life in this house is a mistake. If not for you…
"Don't be like that, please. Try to calm down," the driver will ask. He will caress her face and will end up kissing Regiane Alves' character.
Cris kisses Matias in the soap opera scene
It was bad…
Jonas will enter the gym and be outraged by the scene. "What is this? Can someone explain to me what is happening here?", the betrayed will question. "It's not what you're thinking," countered the blonde.
"In my own house, under my nose and with an underling on top of it," the lawyer will revolt. "I was out of my mind, I don't know. You humiliated me so much, said such horrible things. That was it," the personal trainer will justify. "You think you didn't deserve it? And now it seems you've decided to clear all doubts, isn't that right?", the millionaire will mock.
Matthias will even try to explain himself, but he will be chased away by the boss. "Shut up, kid! Get out of here. And don't even come back to get your things, because otherwise you'll get a lawsuit on your back," the rich man will threaten.
Cris will ask for a chance to explain himself. "Want to talk? Then talk to my lawyer. Who knows, you may not be able to seduce him either. Tomorrow the employees will gather your things. You have 24 hours to pick it up, otherwise it will all go to waste", Rodrigo's father will end ( Rafael Cardoso).
Globo postponed the premiere of the unprecedented Nos Tempos do Imperador to the second half of this year. The period plot will air on August 9th. In addition to the spoilers, the TV news publishes daily the summary of the six telenovelas that the network reruns due to the Covid-19 pandemic.
---
You can hear more about A Vida da Gente and all the soap operas on the air through the link below, in the 66th episode of the Noveleiros podcast, from TV news. Also available on Spotify, Deezer, Apple Podcasts and Google Podcasts.
Listen to "#66 – Ana has a crisis and changes everything in A Vida da Gente!" on Spreaker.
---
Subscribe to the channel TV news on YouTube and watch videos with revelations of what will happen in A Vida da Gente and other soap operas.
.