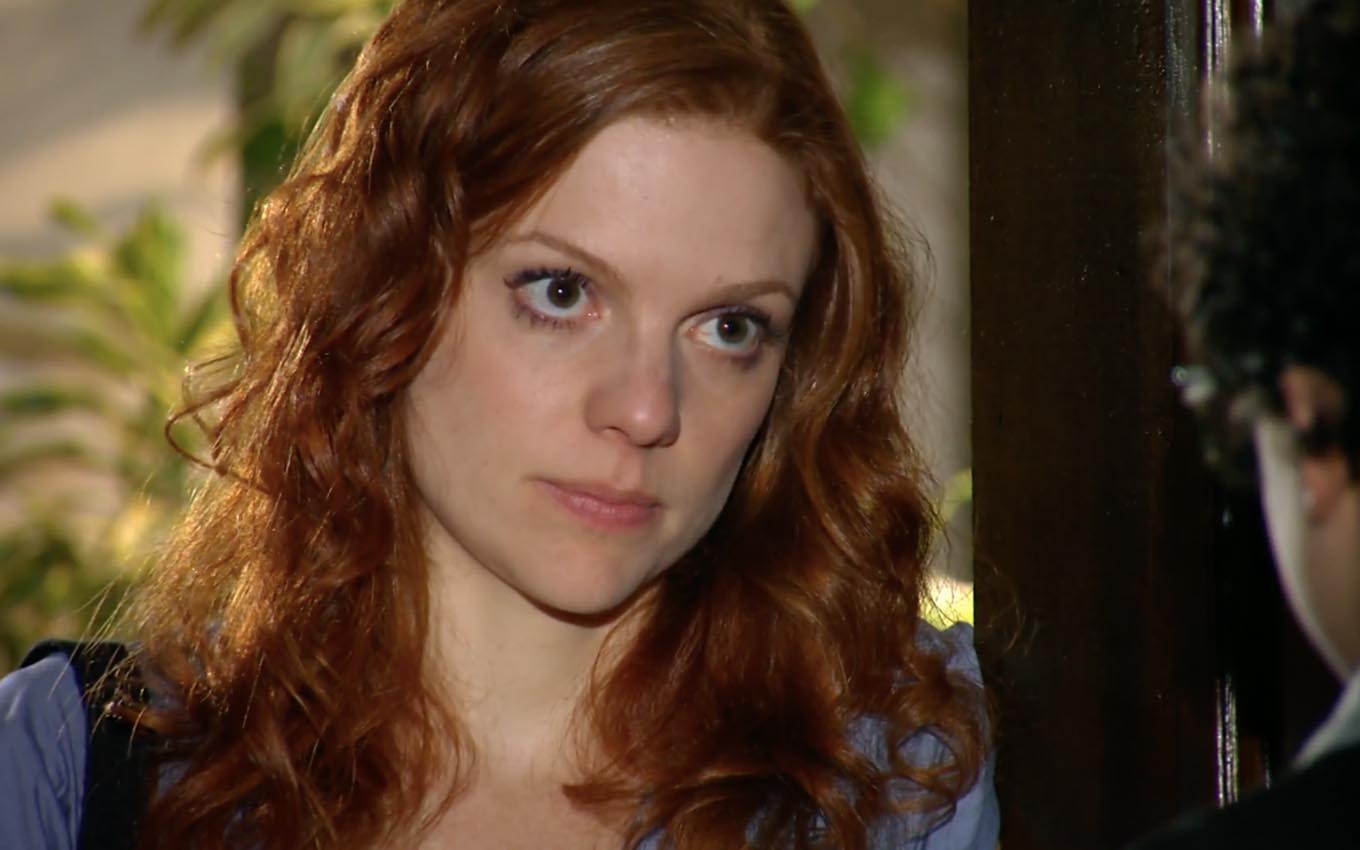 Nanda (Maria Eduarda de Carvalho) will kneel apologize to Francisco (Victor Navega Motta) for having slammed the door in her face in A Vida da Gente. After finding a posthumous letter from Lui (Marat Descartes), the redhead will get real and join the fight for custody of her stepson. "Come live with me?", will beg Rodrigo's sister (Rafael Cardoso) in the six o'clock soap opera on Globo.
The teenager is wasting away little by little because of the abuse of his grandfather Augusto (Mario José Paz) and he even ran away from home in Lícia Manzo's serials. He even rang his stepmother's doorbell, but had to spend the night on the curb as Jonas's daughter (Paulo Betti) spent the night at the police station to explain herself after a fight at the nightclub.
Nerves on edge, Maria Eduarda de Carvalho's character got angry when she saw Francisco at the door of her building when she arrived in the morning and refused to welcome him back.
Nanda, however, will realize that she made a serious mistake when she found the score of a song written by Lui a few days before he died. In a note at the top of the page, he explained that he composed the melody to put a stop to the constant fights between his girlfriend and son.
Thrilled by the musician's words, the troublemaker will knock on Augusto's door in the scenes that will be shown from the next 12th. "What are you doing here?" asked the student played by Victor Navega Motta.
Francisco (Victor Navega Motta) in the plot
"Can we talk?", Júlia's aunt (Jesuela Moro) will ask. "I have nothing to talk to you about. The last time I looked for you, you sent me away," will roar Francisco, with stones in his hands.
Nanda will show that she has matured, will avoid another meaningless argument and will open up the game about her feelings with the boy:
I know, Francisco. I was wrong. That's why I'm here, so could you let your guard down and listen to me for a minute? Well, I wanted to ask you something, but only if you still want to, of course. Come live with me?
Globo postponed the premiere of the unprecedented Nos Tempos do Imperador to the second half of this year. The period plot will air on August 9th. In addition to the spoilers, the TV news publishes daily the summary of the six telenovelas that the network reruns due to the Covid-19 pandemic.
---
Learn all about the upcoming chapters of soap operas with the Noveleiros podcast
Listen to "#63 – All about Kyra and Rafael's reunion in Save Yourself!" on Spreaker.
---
Subscribe to the channel TV news on YouTube and watch videos with revelations of what will happen in A Vida da Gente and other soap operas.
.