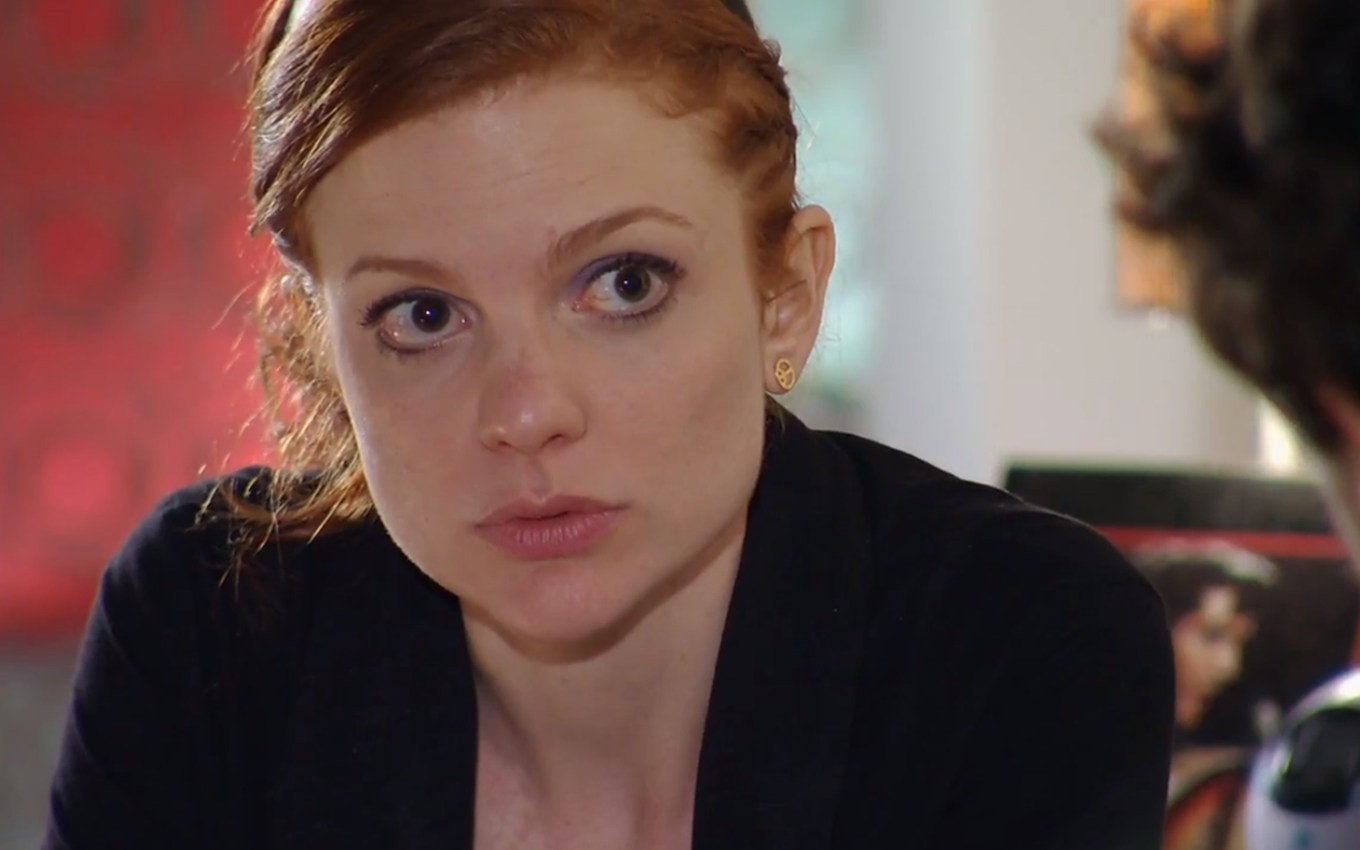 Nanda (Maria Eduarda de Carvalho) will be responsible for opening Rodrigo (Rafael Cardoso) eye on Eva (Ana Beatriz Nogueira) in A Vida da Gente. The redhead will alert her brother that the vixen wants to unite him with Ana (Fernanda Vasconcellos) to reach Manuela (Marjorie Estiano). "She wants to see the circus go up in flames", warns the girl in Globo's six o'clock soap opera.
At the redhead's house, Rodrigo will hear his sister chatter about his stepson and the boy's attitudes until she realizes that the architect is crestfallen. "Sorry. I was trying to relieve myself, but, anyway, let's go straight to the heavy weather. What was it this time?", Will ask Jonas' daughter (Paulo Betti).
I'm really not able to pay attention to anything else. Ana and I decided not to make that room for Julia anymore [Jesuela Moro]. She doesn't want it anymore, and I think she's right. Because, if it is already difficult for us to live in this fast and bureaucratic way, imagine how much we would be planning a room for our daughter. Daughter that we didn't even have the chance to raise together.
Manuela's husband will regret what he couldn't live with his ex-girlfriend. "In fact, we never had the chance to live anything together. It's just that we still have a lot of feeling and we can't just ignore it now and play with wanting to plan something," said the architect.
The girl will agree and say that he did well to give up on the project. "This idea was the stupidest thing I've ever heard in my life. It could only be Eva's crazy thing", Nanda will say in scenes that will air from Monday (31).
"Ana thinks that her mother may have done it on purpose. She understood that something was happening, and then she knows what it would cause. She thinks that her mother may have done this just to put firewood on the fire", she will clarify. Rodrigo, who will hear the sincere opinion of Lui's girlfriend (Marat Descartes).
Rodrigo, I'm sure. She wants to see the circus catch on fire and then try to extinguish it with gasoline. She already realized that you and Ana are sparking when so close to each other and want to take the chance to unite you all at once.
evil project
The boy will ask in exchange that the woman would do that, and Nanda will be direct: "In exchange for Manuela's unhappiness. Thus, she will destroy her relationship with Manu, and Ana's relationship with Manu. Result: everyone fighting, one for each side, the way Eva always dreamed ", will conclude the daughter of Jonas.
Aware that her favorite daughter and Rodrigo are getting closer and closer, Eva will insist that the architect be responsible for designing a room for Julia in the apartment she shares with the former athlete. The intention of the vixen is that Ana and the boy spend more time together and, thus, they cannot resist the feelings that they still have for each other.
Globo postponed the premiere of the unprecedented Nos Tempos do Imperador until the second half of this year. The season plot is expected to go on air in August. In addition to the spoilers, the TV News publishes daily the summary of the six o'clock soap that the broadcaster reprises due to the Covid-19 pandemic.
---
Find out all about the next chapters of the soap operas with the Noveleiros podcast
Listen "# 60 – Kyra falls into Alan's arms in Save Yourself!" in the Spreaker.
---
Subscribe to the channel TV News on YouTube and watch videos with revelations of what will happen in A Vida da Gente and other soap operas.
.