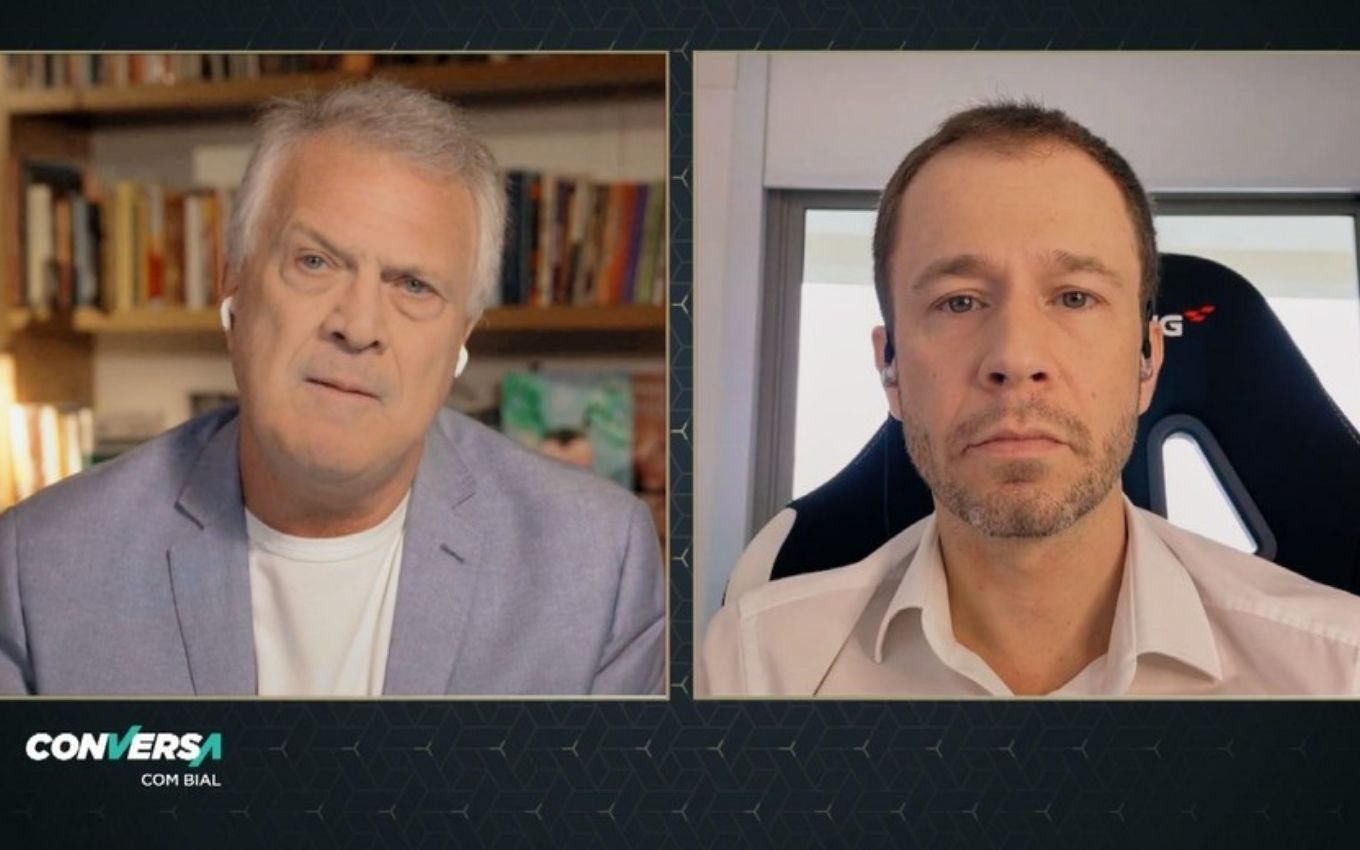 Tiago Leifert, BBB presenter since 2017, will be interviewed by his predecessor, who commanded the first 16 editions of the reality show, Pedro Bial. "The insecurities of making a Big Brother Brazil, only you will understand me", evaluated Leifert in Conversa com Bial, which will air this Friday (7).
Among the topics covered in the interview, there are behind the scenes of BBB21, such as the withdrawal of Lucas Penteado in the second week of the program and the announcement of the death of Paulo Gustavo (1978-2021) moments before going live, having the responsibility to reveal the fact to the finalists.
In one of the moments, Tiago spoke about the pre-production period of the program, and of the efforts of his fellow broadcasters: "The team, everyone there has a family, they have small children, like me. pandemic".
"I think I cry because we did it. I think it is the most important thing. The insecurities of making a Big Brother Brasil, which only you will understand, of putting 20 people there without the slightest idea of ​​what will happen, without having the smallest clue, of playing completely in the dark, in space, in a vacuum, and being able to deliver ", highlighted the BBB21 presenter.
In a call published on social networks, Leifert comments that it will be a meeting between the only two presenters who understand Big Brother Brasil ". In addition to the duo, Marisa Orth had a brief stint in charge of the attraction in its first edition, in 2002.
Check out the video published in Conversa with Bial's profile below:
.