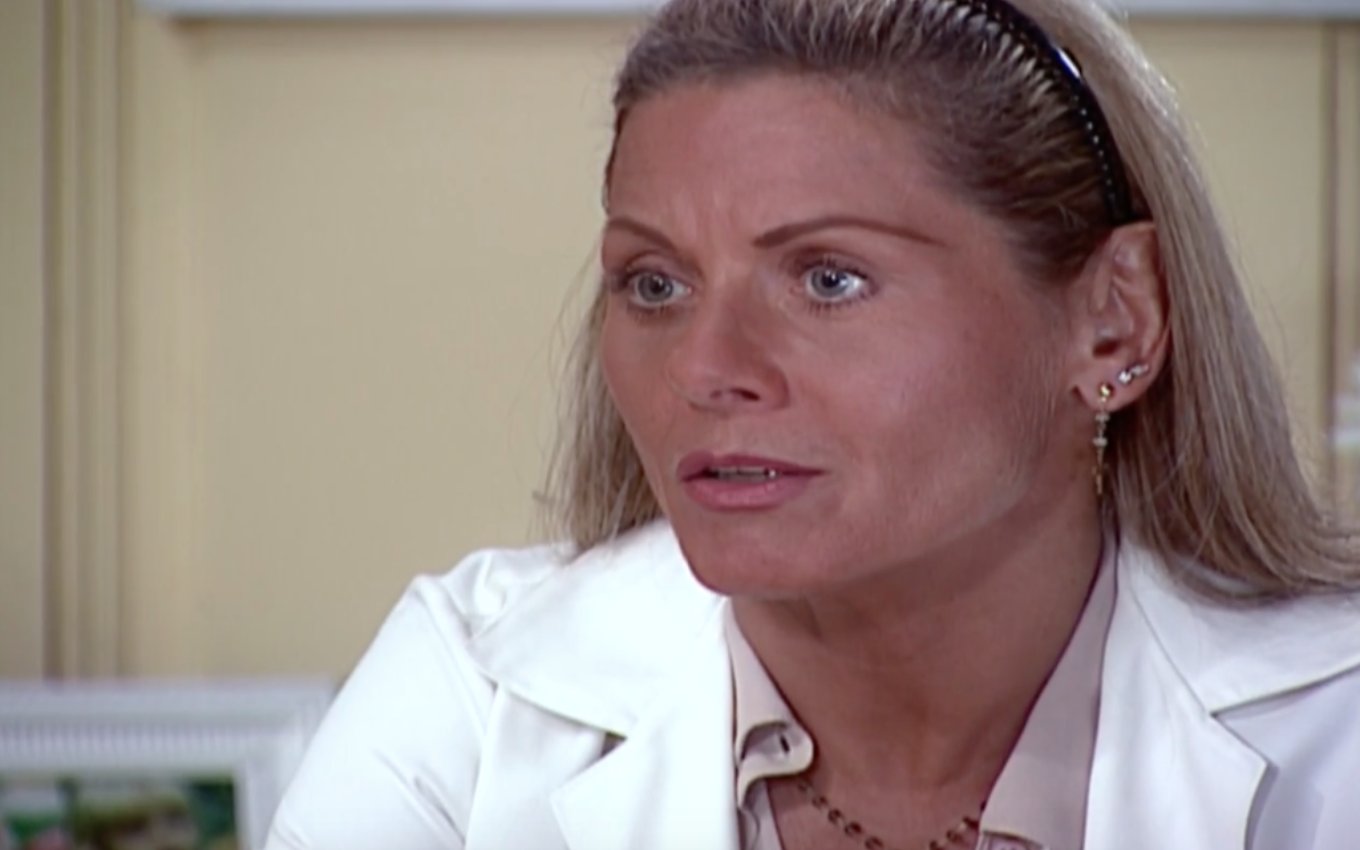 Helena (Vera Fischer) will find herself in the middle of an internal conflict in Family Ties. The protagonist will believe that the greatest chance of saving Camila's life (Carolina Dieckmann) is having another child with Pedro (José Mayer), and for that reason she will think about having sex with him. But she will not be at peace with that decision. "I will feel like a prostitute acting like this", he complains.
In the soap opera Vale a Pena Ver de Novo, the protagonist will tell Yvete (Soraya Ravenle) who is ovulating and has little time to tell Pedro the whole truth: that he is Camila's father and that they both need to have another child, since the baby would have a good chance of being compatible with the bone marrow transplant that the young woman needs to survive.
At first, Helena will consider making an artificial insemination with her cousin's semen, but her friend will take her the other way. "If it were me, do you know what I would do? Look for Pedro, sleep with him. And then, yes, if you get pregnant, tell me everything, why you did it all. He will understand that it was to save his daughter of you ", will suggest.
But Vera Fischer's character will not be very receptive to this option. "Yvete, I'm going to feel like a prostitute acting like this, going to bed with Pedro unintentionally, just out of interest", she will ponder.
However, the co-worker will say that she must think she is doing this to save her daughter. "Forget about any principle, any morals, all the nonsense. What matters now is Camila's life. The rest is the rest. You don't have to think. Go there and sleep with Pedro", he will advise.
---
Find out everything that will happen in the soap operas with the Noveleiros podcast:
Listen to "# 45 – All about Juliano and Natália's wedding at Flor do Caribe!" in the Spreaker.
---
Subscribe to the channel TV News on YouTube and watch videos with revelations of what will happen in your favorite soap operas!
Feedback Policy
This space aims to expand the debate on the subject addressed in the news, democratically and respectfully. Anonymous comments are not accepted nor do they violate ethical and moral laws and principles or promote illegal or criminal activities. Thus, slanderous, defamatory, prejudiced, offensive, aggressive comments that use bad words, incite violence, express hate speech or contain links are summarily deleted.
.