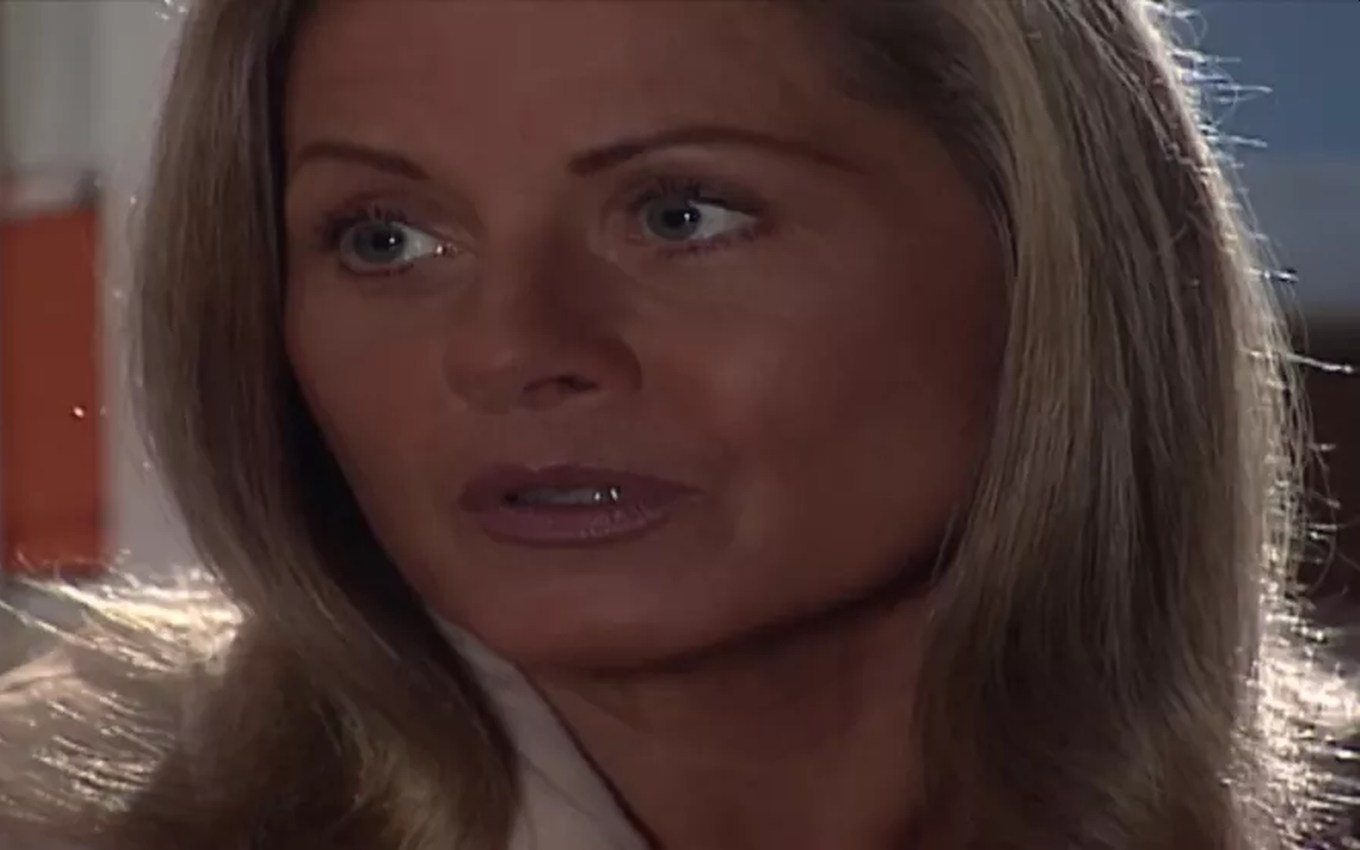 Helena (Vera Fischer) will decide to have a sincere conversation with Miguel (Tony Ramos) at Laços de Família. The beautician will open the game with the businessman and tell all his secrets. "Pedro [José Mayer] is Camila's father [Carolina Dieckmann]", she will reveal in the soap opera shown in Vale a Pena Ver de Novo.
In the daughter's apartment, the blonde will receive her ex-boyfriend. With the intention of explaining everything that is happening in her life and making it clear why she did not accept the businessman's marriage proposal, the protagonist will open her heart.
"Pedro is Camila's father, from my relationship with him on the farm. He didn't know it himself. And if it weren't for the disease, I wouldn't have told the truth", she explains. Miguel will hear the revelation, but he will ask the woman not to feel obliged to say anything, not least because he never asked for any kind of explanation. But he will also make it clear that he is shocked by the story.
"Of course I'm surprised. I can't say no, otherwise I would be lying. Listening to everything you have said about your life, I see that all the facts are consistent. Now, I am such a lived man, that my experience does not allow me nothing strange ", affirms the character of Tony Ramos.
Helena will talk about the story of the mother who became pregnant to save her daughter who had leukemia and say that she is a woman who puts heirs above her own happiness.
"And as Camila's father was alive, I tried. That's what I did. Because of my willingness to look for Pedro and practically offer myself to him, I couldn't accept your ring and neither your marriage proposal, I couldn't accept anything. I'm asking you to understand me ", will ask the beautician.
---
Find out all about the next chapters of the soap operas with the Noveleiros podcast
Listen to "# 50 – Mother's Love is back! Find out all about the first chapters" on Spreaker.
---
Subscribe to the channel TV News on YouTube and watch videos with revelations of what will happen in your favorite soap operas!
Feedback Policy
This space aims to expand the debate on the subject addressed in the news, democratically and respectfully. Anonymous comments are not accepted nor do they violate ethical and moral laws and principles or promote illegal or criminal activities. Thus, slanderous, defamatory, prejudiced, offensive, aggressive comments that use bad words, incite violence, express hate speech or contain links are summarily deleted.
.