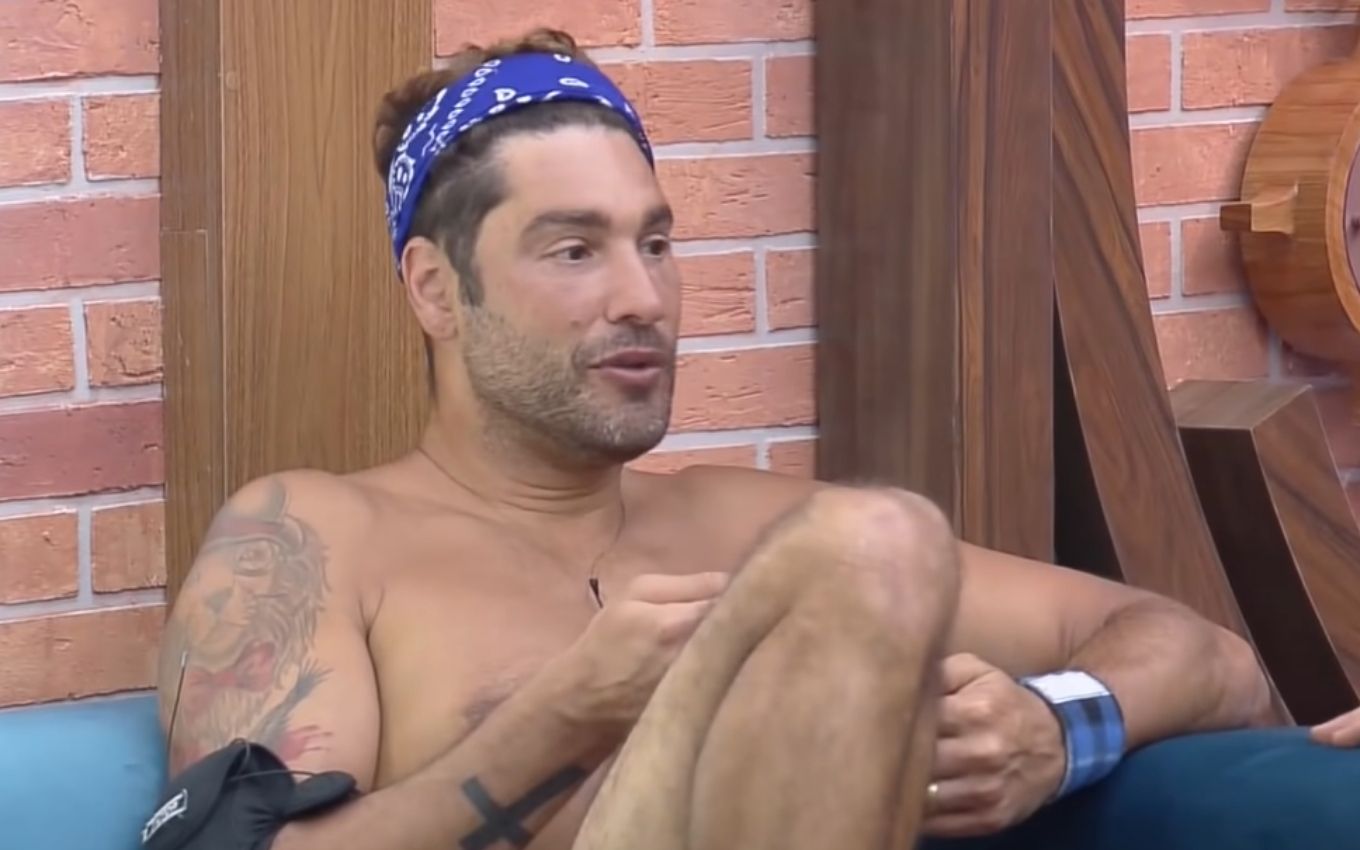 Victor Pecoraro and Erasmo Viana decided to analyze the behavior of Rico Melquiades after the formation of the farm in A Fazenda 13. This Wednesday afternoon (29), the actor stated that the former MTV must see a psychiatrist. "It's not normal to do this, there's no need," he said.
"The day Rico goes to the farm and is still vetoed from the Farmer's Test, he will take all the penalties," said Pecoraro, about the collective punishment that the native of Alagoas took on purpose after taking seven votes. The punishment for pedestrians was to remain 24 hours without gas and without running water.
"He's very broken. He may have some imbalance, he looks like a sociopath," suggested Gabriela Pugliese's ex-husband. "I'm even scared, I swear to God," completed Viana. "How can a person be so out of control? It's not possible," he continued.
Since the morning, the pair had been recalling the moment of fury that Rico had during the night. "He shouldn't be in the same rage today. He bursts right away and then sees that he screwed up and drops the ball," analyzed Erasmo. "The worst thing for me is running out of water," lamented Pecoraro.
Check out:
Where to watch The Farm 13?
The only service that relies on the 24-hour broadcast of rural reality, PlayPlus has the price of BRL 15.90 a month. Contrary to what happened in previous seasons, Record's platform now offers more than one camera for subscribers to follow what happens at the reality show's headquarters.
The platform offers 14 days of free use for those who have never subscribed to the service. After this period, the user starts to pay R$ 15.90 per month. In addition to the nine cameras and full episodes of A Fazenda 13, Record's streaming offers soap operas, series, newscasts and programs shown on the station.
---
Learn all about reality shows with the podcast O Brasil Tá Vendo
---
Subscribe to the channel TV news on YouTube to check out our daily newsletters, interviews and live videos
.