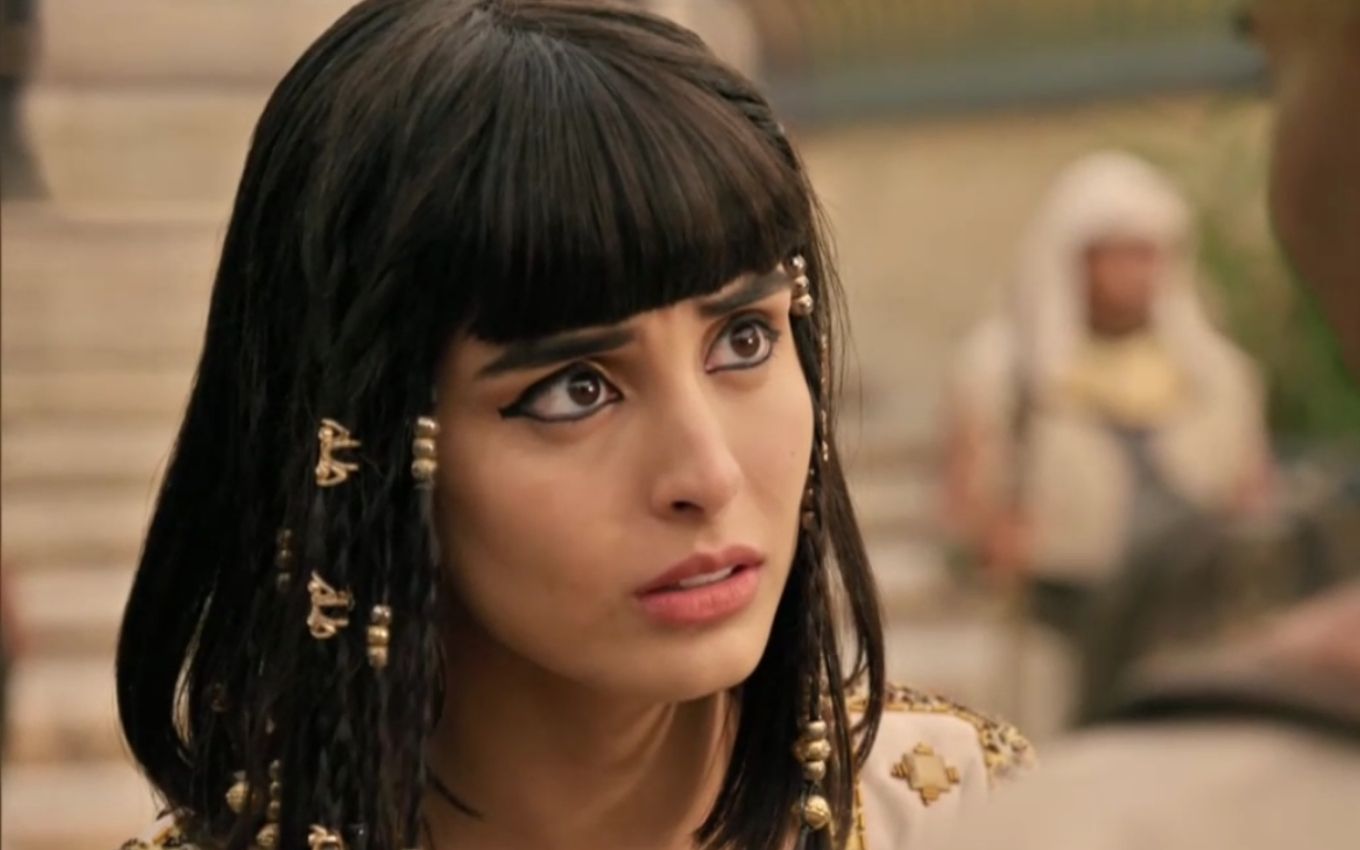 Asenate (Letícia Almeida) will put Adurrá (Ricardo Lyra) in his place in Genesis. The vizier will pressure the Egyptian to accept his marriage proposal with blackmail. Offended, the young woman will threaten to tell pharaoh Sheshi (Fernando Pavão) about the sexual abuse: "Leave me alone", the young woman will demand in Record's biblical novel.
In the scenes planned to air this Friday (1), Asenate will again be targeted by Adurrá. The man is crazy about the girl and tried to make the head of Pentephres (Nando Cunha) to marry her.
The vizier will cross the line and harass the girl in the palace. He'll take a moment alone and literally press you against a wall. "I love you deeply. Everything I've done for your comfort, those years you've been in the harem, was for love, and to let you know how important you are to me," the stalker will say.
Asenate will swallow dry and shrink into the narrow space. "You're scaring me," he'll confess. Adurrá will hold the girl's face: "The last thing I want is for you to be afraid. As my wife, I want you to trust me. Will you agree to marry me? I will give you everything you want."
Adurrá will be disappointed in Asenate
rejected and threatened
Nervously, the girl will ask to leave, and the vizier will move away from the body of the desired woman. "You still haven't given me the answer. Make me the happiest man in the world and say yes," the veteran will insist again.
The character played by Letícia Almeida will take the opportunity to express her real desire. She will yell a resounding no and complete:
I don't feel anything for you. I never felt and never thought about it. You are my father's age! I would never consider marrying you. So leave me alone and never bring it up again, otherwise I'll talk to Pharaoh himself if I have to!
Asenath will rush out, and Adurrah will still try to follow him: "I love you!" the man will shout.
Genesis is a free adaptation of the first book of the Bible. The serial is divided into seven phases, and, currently, Record exhibits the seventh: José do Império. In addition to the spoilers, the TV news publishes the summary of the biblical novel.
---
Learn all about the upcoming chapters of soap operas with the Noveleiros podcast
Listen to "#76 – José Alfredo Rises from the Underworld in Império!" on Spreaker.
---
Subscribe to the channel TV news on YouTube and watch videos with revelations of what will happen in Genesis and other soap operas.
.