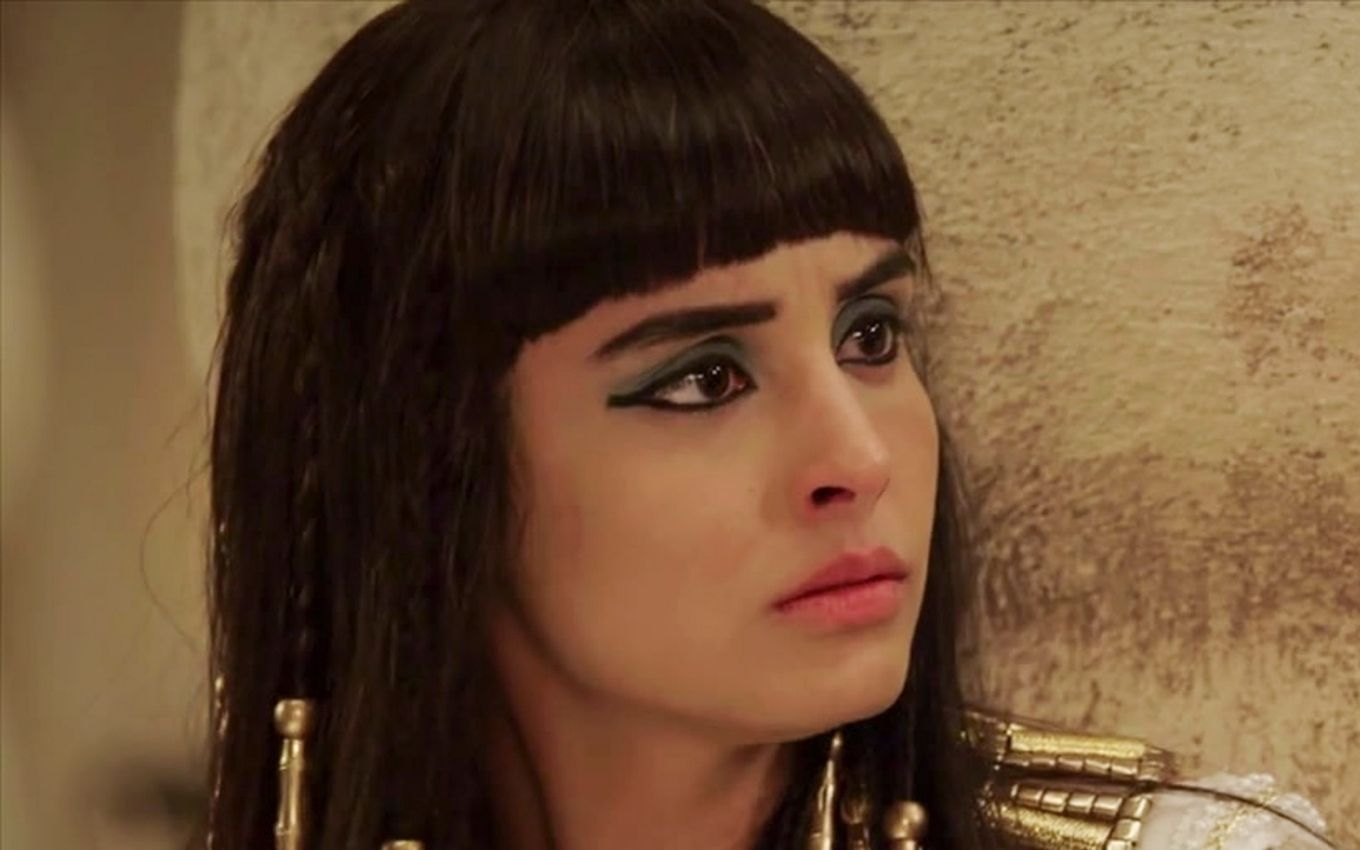 Asenate (Letícia Almeida) will fall into the farce created by her rival in Genesis. The girl will believe that José (Juliano Laham) had the courage to rape Neferíades (Dandara Albuquerque). She will see the boy in jail and confront him. "How could you? How could you commit such violence and take advantage of the woman you served," will fire the Egyptian on Record's biblical soap opera.
The two will meet again in the scenes planned to air from october 11th. Joseph is said to have been arrested after Nepheriades claimed she was raped by him. As for Asenate, he tried to flee Egypt with Abumani (Dudu de Oliveira) in order not to marry Adurrá (Ricardo Lyra).
The escape plan, however, will have gone wrong, and the slave will also be locked up, as well as the son of Israel (Petronio Gontijo). The character played by Letícia Almeida will not accept her friend's punishment and will face Teruel (Amaurih de Oliveira) for having betrayed her escape. The girl will then see José in one of the cells and will be surprised to find him there.
"So was it really true? What Nepheriades said that day… That you two," Asenate will try to say, shocked. "No! Of course not. I was unjustly placed here," the protagonist will retort desperately.
The Egyptian will not believe the boy, but José will insist on his innocence: "I didn't attack my master's wife. I wouldn't do that. Believe me," the young man will ask, moved. "No? Then why are you under arrest?", Adurrá's betrothed will ask.
José will say goodbye to Asenate in the novel
goodbye time
"Because she lied and said I did it," the servant will respond, crestfallen. Stubborn, the girl will insist: "She accused you without any proof?" The character played by Juliano Laham will remember how Neferíades set up a real scene to give truth to the story.
Sadly, he'll bow his head and just say, "It's complicated." The girl will face the lack of response as a confession of guilt and will distance herself from the character: "I expected this from anyone but you. Goodbye José", will end the hurt.
Genesis is a free adaptation of the first book of the Bible. The serial is divided into seven phases, and, currently, Record exhibits the seventh: José do Império. In addition to the spoilers, the TV news publishes the summary of the biblical novel.
---
Learn all about the upcoming chapters of soap operas with the Noveleiros podcast
Listen to "#77 – Luísa makes a big revelation to Pilar in Nos Tempos do Imperador" on Spreaker.
---
Subscribe to the channel TV news on YouTube and watch videos with revelations of what will happen in Genesis and other soap operas.
.