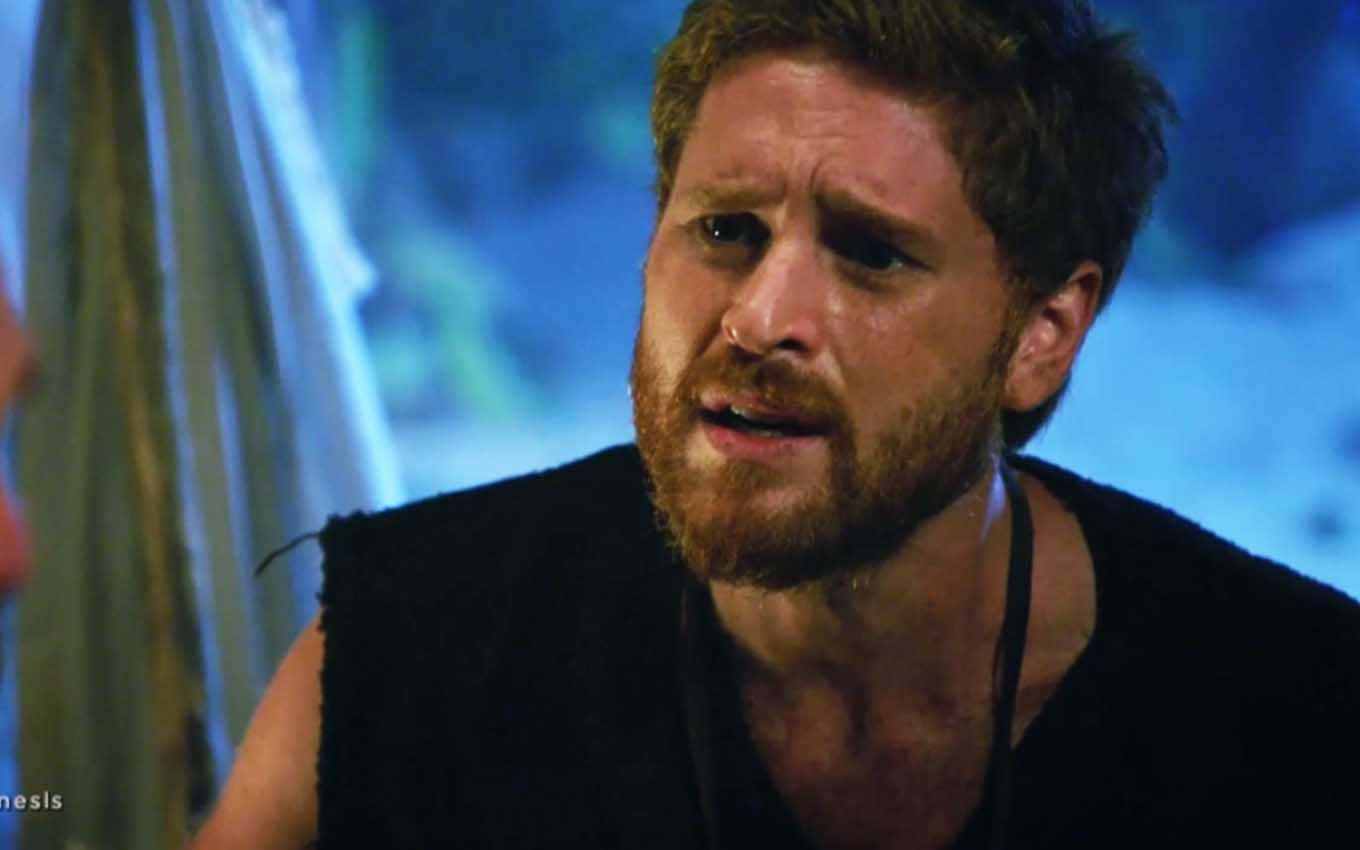 Esau (Cirillo Luna) will regret marrying Maalate (Lidi Lisboa) to go head-to-head with Isaque (Henri Pagnoncelli) in Genesis. The hunter will not be able to sleep with the young woman when he discovers that, in addition to wearing a wig, she is also no longer a virgin. "I married a bald and used woman", will lament the redhead in Record's biblical novel.
He will sign a diabolical alliance with the villain to get revenge on Rebeca (Martha Mellinger), who deceived her own husband and made him bless Jaco (Miguel Coelho) in place of her firstborn. He will also turn his back on the God of Abraham (Zécarlos Machado) and follow Egyptian marriage rites to please Ishmael (Anselmo Vasconcellos).
The antagonist played by Lidi Lisboa will arrive in Canaã to play terror in the scenes that will be shown from this Wednesday (14). She will not only clash with her in-laws, but will also humiliate Esau's first wives — Judite (Juliana Lohmann) and Basemate (Paula Jubé).
The archer will also scream in terror on the wedding night when he discovers that the noblewoman shaves her hair and wears a wig to avoid lice. "I've never had any unwillingness to sleep with any woman," he will complain, lacking the courage to consummate the relationship.
"Know that I have never been unwilling to sleep with any man either. And they all thought I was wonderful. They never demanded hair on me", will return the shrew. "So, you're not a virgin?" asks Cirillo Luna's character, his jaw dropping.
BLAD MENEGHEL/RECORD
Maalate (Lidi Lisbon) in Genesis
Marital crisis
Esau will go days without laying a finger on Maalat, despite pressure from Ishmael for a grandson capable of inheriting Abraham's fortune. They, however, will share the same tent so as not to arouse the suspicions of Agar's son (Hylka Maria). "It wasn't a nightmare," the young woman will provoke, when she wakes up beside her partner.
"I thought the same thing when I opened my eyes. I married a bald and used woman," the warrior will repudiate. "We need to resolve this," the Egyptian will insist, afraid of her father's reaction.
"Now I really need to eat. My bad mood leaves me with an unbearable hunger", will snort the bruiser. "Bring me something too. Some dried fruit," the villain will order over the dried meat. "I'm sorry, dear, but I don't serve a woman," Esau will conclude.
Genesis is a free adaptation of the first book of the Bible. The serial is divided into seven phases and, currently, Record exhibits the sixth –Jacó. In addition to spoilers, the TV news publishes the summary of the biblical novel.
---
Learn all about the upcoming chapters of soap operas with the Noveleiros podcast
Hear "#65 – All About the End of Save Yourself Who Can!" on Spreaker.
---
Subscribe to the channel TV news on YouTube and watch videos with revelations of what will happen in Genesis and other soap operas.
.