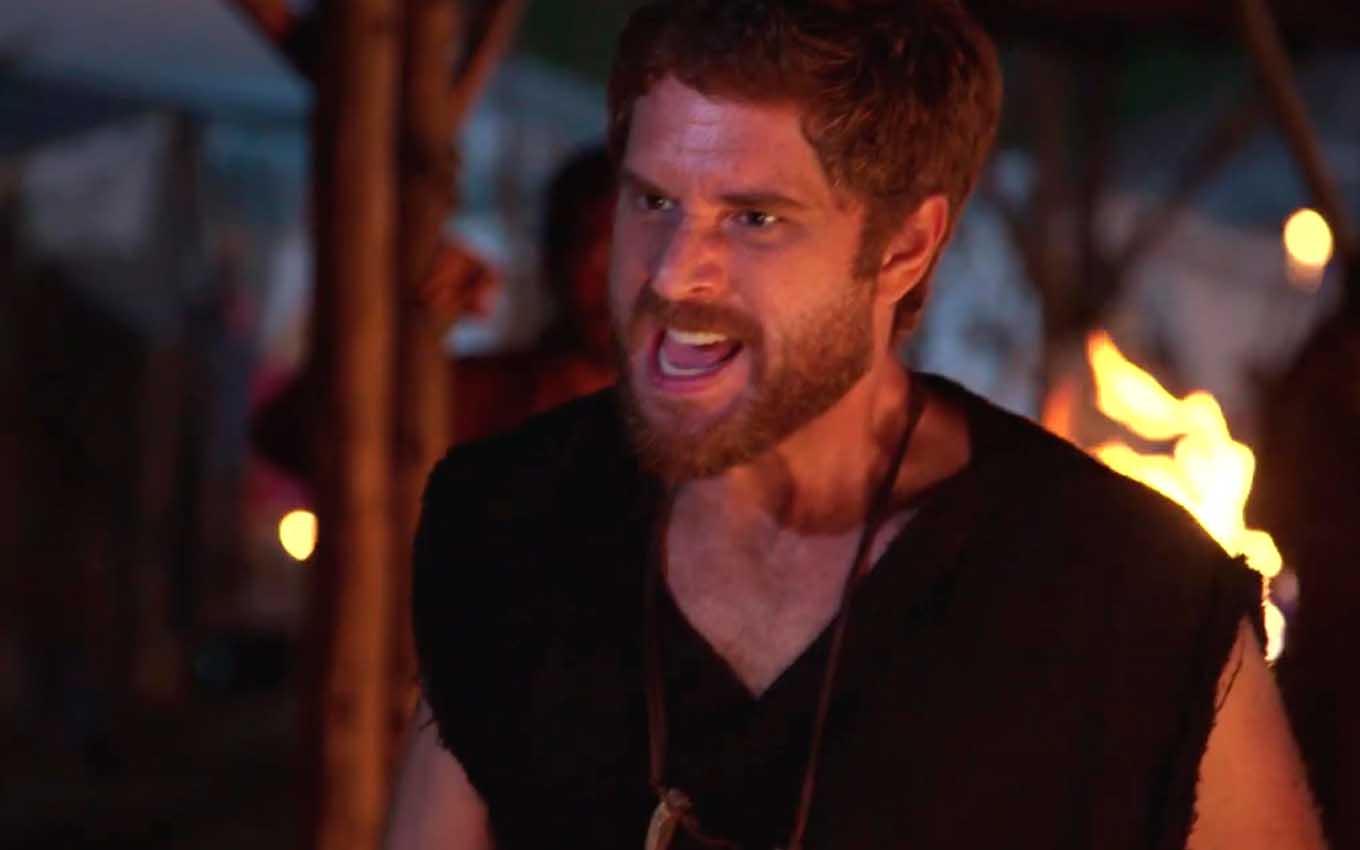 The marriage of Esau (Cirillo Luna) and Maalate (Lidi Lisboa) will have a new controversy in Genesis. Disgusted by her husband's fur, the woman will take advantage of the boy's deep sleep to shave him in the Record Bible novel. Upon waking up and seeing the audacity of the Egyptian, the hunter will turn into a beast. "Don't you dare touch my virility again," the redhead will fire.
Regret for having married Maalate only to go head-to-head with Isaque (Henri Pagnoncelli), Esau will have to face the pressure of having sex with her even if he doesn't want to. She will also not be able to throw herself into her husband's arms and comply with her father's request, who wants a grandson soon, as she is disgusted by the hunter's fur.
In scenes that will air this week, after being placed against the wall by Ishmael (Anselmo Vasconcellos), who does not know that the marriage has not yet been consummated, the couple will sleep in the same tent, but will have no relations.
Very uncomfortable with her husband's fur, Maalate will enjoy his sleep. "Esau? Are you awake?", the woman will ask, when she pokes him, which will only make him change his position.
When she sees that the man is sleeping like a stone, she will perk up, get up carefully and take a blade from her belongings. Sneaky, the antagonist played by Lidi Lisboa will lean over her husband and approach his hairy chest. Disgusted, she will mutter to herself. "Just looking at it makes me gassy," the Egyptian will say as she begins to shave her hair.
hunter awakens
At the first touches of the blade, Esau will stir and turn over onto his stomach. Maalate will be frightened, but you will see that he is still asleep. "Back first then. It looks like an animal!" complains the villain.
Suddenly, Esau will wake up with a start. "Oh, an animal bit me! There's a spider here!", Abraham's heir (Zécarlos Machado) is going to shake himself. "There's no spider at all! I was just trimming your fur a little bit," the woman will advise.
"Treacherous snake! Wanting to shave me in the dead of night?", the redhead will scream. "Just clipping this tangle of bushes a little bit! Is it hard to remove a little? Do you need that weed?", the woman will ask. "Don't you dare touch my manhood again!"
Genesis is a free adaptation of the first book of the Bible. The serial is divided into seven phases and, currently, Record exhibits the sixth –Jacó. In addition to the spoilers, the TV news publishes the summary of the biblical novel.
---
Learn all about the upcoming chapters of soap operas with the Noveleiros podcast
Listen to "#66 – Ana has a crisis and changes everything in A Vida da Gente!" on Spreaker.
---
Subscribe to the channel TV news on YouTube and watch videos with revelations of what will happen in Genesis and other soap operas.
.