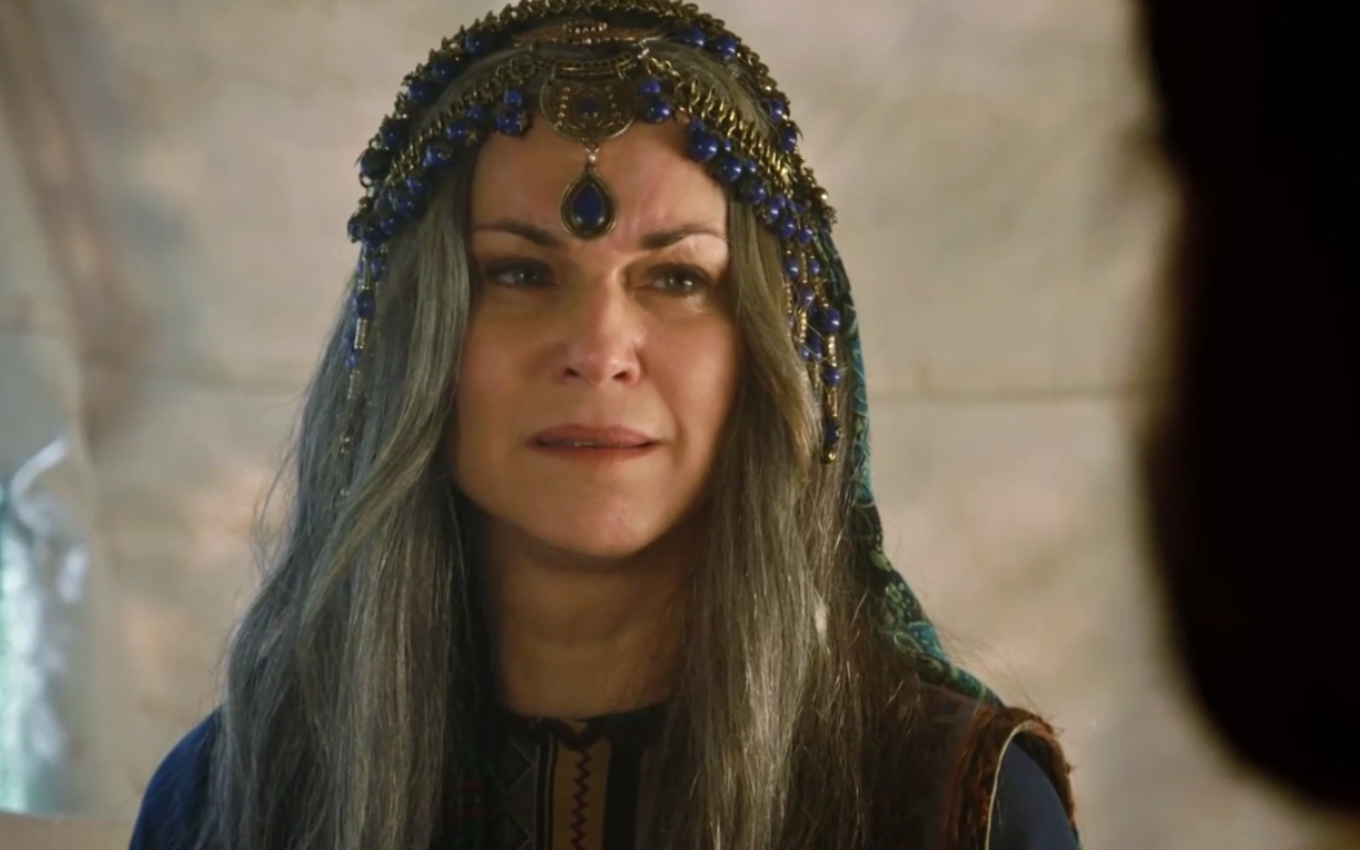 Sarai's (Adriana Garambone) suffering is about to end in Genesis. After doubting God's plans, Adália's sister (Carla Marins) will receive the blessing of the creator, who will rename her as Sara and realize her dream of becoming a mother. She will laugh at the divine promise and, therefore, her son will be called Isaac in Record's biblical novel.
The woman has been placed in a corner in the caravan since Agar (Hylka Maria) became pregnant by Abrão (Zécarlos Machado) in the booklet by Camilo Pellegrini, Stephanie Ribeiro and Raphaela Castro. In fact, she was manipulated by Lucifer (Igor Rickli) to convince the prophet to lie with the servant, in order to give him an heir.
The almighty will even punish his "chosen" by cursing the fruit of this relationship, revealing that Ismael (Henrique Camargo) will cause many disagreements among his descendants. God will not speak to the patriarch for 13 years until he will appear again for a new covenant – in which he will be called Abraham.
Deus will also leave clear instructions for the character of Adriana Garambone in the scenes that will be shown from next Friday (14). "And Sarai will no longer be called by the name of Sarai, but by Sara. Because I will bless her and give her a son. I will bless her and be the mother of the nations. Kings of peoples will come out of her", will announce the divinity.
Lot's uncle (Emilio Orciollo Netto) will be surprised by the offer, as he and his partner will be of advanced age. He will believe, at first, that the eternal being is talking about his firstborn. "I wish Ishmael lives in front of your face. May he also have his grace", the merchant will thank.
Sarah and Abraham are renamed in Genesis
The one who laughs
God, however, will reveal that he has other plans for his messenger. "Actually, Sarah your wife, will give you a son, who will call Isaac, and with him I will establish my covenant, as a perpetual covenant for his descendants after him", will surprise the deity.
"As for Ishmael, I have heard his intercessions for him. I have blessed him, and I will make him fruit and multiply a lot too. 12 princes and a great nation will come out of him. But I will establish my covenant with Isaac, who will give birth in this time, next year ", he will add.
In ecstasy, Abraão will run to tell the news to the woman, who will laugh with nerves. "God said he will give me children even at this age? And my name is Sara now? I'm sorry. It's too much for me. I give birth at that age," says the gray-haired woman, laughing.
"Sim, Sweetheart. At that age. The time has come that we have been waiting for. God remembered us, he even gave our son a name ", will tell the shepherd, when telling him about Isaac – which, interestingly, means" the one who laughs "or" the one who is happy "in Hebrew.
Genesis is a free adaptation of the first book of the Bible. The booklet is divided into seven phases and, currently, Record shows the fifth – Journey of Abraham. In addition to the spoilers, the TV News publishes the summary of the biblical novel.
---
Find out all about the next chapters of the soap operas with the Noveleiros podcast
Listen to "# 58 – Blackmail, kidnapping and revelation in Salve-se Quem Puder!" in the Spreaker.
---
Subscribe to the channel TV News on YouTube and watch videos with revelations of what will happen in Genesis and other novels.
.