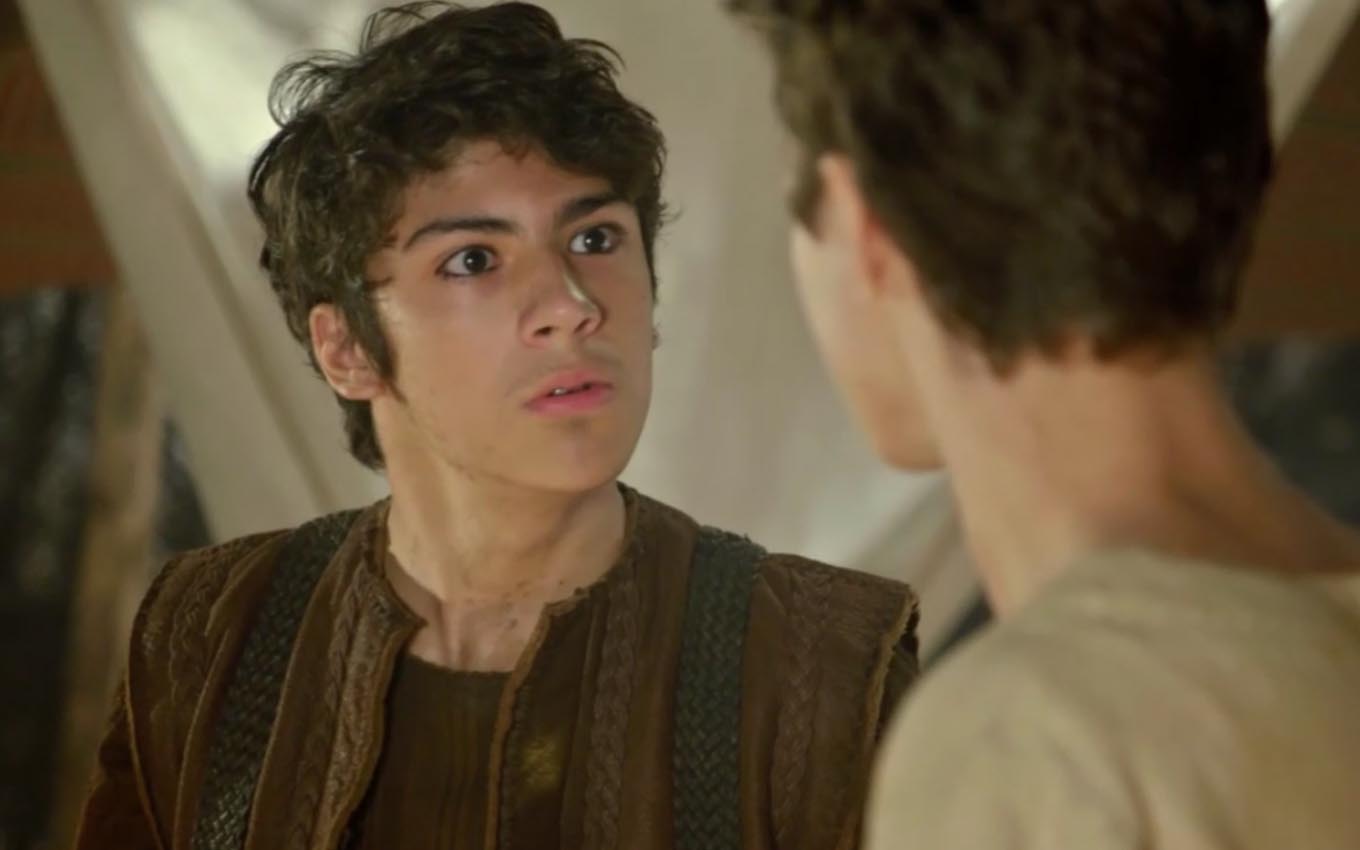 Ismael (Henrique Camargo) will boil with hatred when he sees Abraão (Zécarlos Machado) with Isaque on his lap in Genesis. The patriarch will introduce Sara's first-born son (Adriana Garambone) to the entire camp and warn that he will be circumcised in eight days – if he remains alive until then. "Babies are fragile. Who guarantees that this one will succeed?", The bad character will shoot in Record's biblical novel.
The troublemaker will not be satisfied for having lost the post of favorite of the patriarch to his half brother in the leaflet of Camilo Pellegrini, Stephanie Ribeiro and Raphaela Castro. He will even swear to Agar (Hylka Maria) that he will move worlds and funds so that Adália's sister (Carla Marins) doesn't even give birth.
Henrique Camargo's character, however, will be forced to watch Sara's happiness from the box.in the scenes that will be shown next Tuesday (25). "My people, I make a point of introducing you to my son Isaac", will announce the prophet, raising the child as the trophy.
"In eight days, my little one will be circumcised, like everyone here, reinforcing our covenant with God," added Abraham. "That will be eight days," growls Ismael, very quietly, in a corner.
Gerson (Gianlucca Mauad), however, will hear the boy swear at the newborn. "What madness is this?", He will ask. "Babies are fragile. Who guarantees that this one will succeed?", Will return the villain.
BLAD MENEGHEL/RECORD
Isaque (Dani Gutto) aged ten in Genesis
Sick jealousy
Ishmael will also be revolted to see Hagar thrilled by the birth of Isaac and will demand that the mother immediately stop crying. "I understand you, my son, but calm down. That little baby is your brother, whether you like it or not", will explain the servant, who will have refused to attend Sara's birth.
The two will be interrupted by Abraham, who will insist on personally introducing the child to the first child. "How chubby he is. Can I hold it? Please, just a little bit", will ask the teenager, already full of ulterior motives.
At that moment, the protagonist played by Zécarlos Machado will feel a shiver run down his spine. "I'm sorry, but your brother was just born. He's still all soft. Wait for him to grow up a little bit", will justify the chosen one of God.
"Of course, better to take Isaque to Sara, father soon. My mother always says that the baby needs peace of mind", Ismael will agree, with a cynical smile.
Genesis is a free adaptation of the first book of the Bible. The booklet is divided into seven phases and, currently, Record shows the fifth – Journey of Abraham. In addition to the spoilers, the TV News publishes the summary of the biblical novel.
---
Find out all about the next chapters of the soap operas with the Noveleiros podcast
Listen "# 60 – Kyra falls into Alan's arms in Save Yourself!" in the Spreaker.
---
Subscribe to the channel TV News on YouTube and watch videos with revelations of what will happen in Genesis and other novels.
.