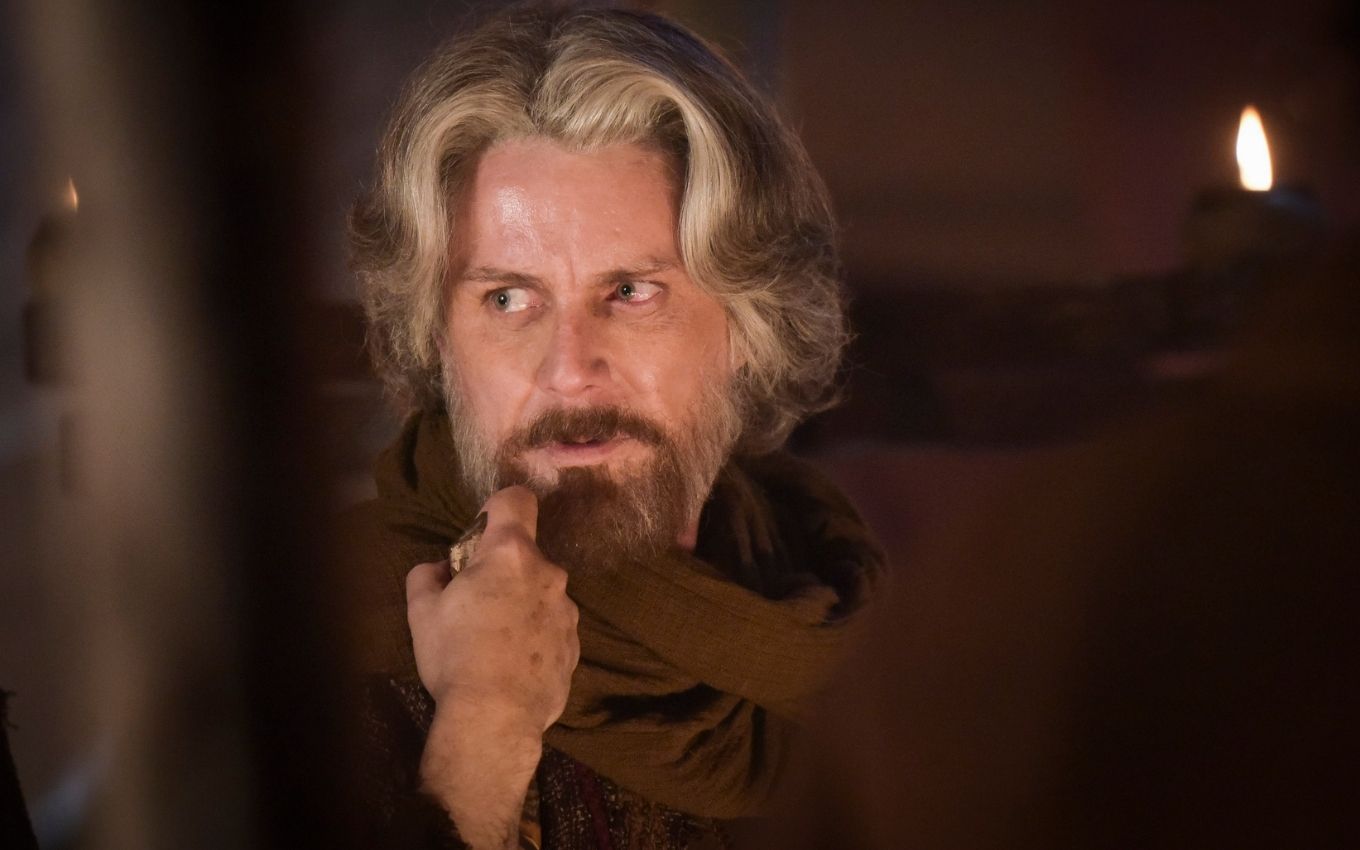 Reuben (Felipe Cunha) will be in bad shape in Genesis. Israel (Petrônio Gontijo) will ask him to find the body of José (Juliano Laham) so that he can give a "dignified burial" to the heir. The sheepherder will not imagine that the young man's death was a farce invented by his other children, who will have sold their father's darling into slavery.
In the chapter of Record's biblical novel scheduled to air next Tuesday (7), the firstborn will try to comfort the father. "I'm sorry, father. I'm sorry. I, who's guilty of you, are suffering like this. Taking care of José was my responsibility", will say Lia's heir (Ingra Lyberato).
The shepherd will then plead, "I want you to find your brother's body." "But it was you yourself who said that he was devoured by a wild beast, there's no way…", the young man will reply, apprehensively. Israel will retort desperately: "There has to be some trace of my son! I have to give him a proper burial."
"If you really feel responsible for José… If you have any consideration for me, go after my son's body", the religious man will complete. Reuben, even upset, will agree to make the search. "I promise. Tomorrow I will go with my brothers", he will affirm.
Afterwards, he will report what happened to the brothers, who will protest. "You didn't do the crazy thing to say that we're going to do this", will fire Simeon (Igor Cotrim). "What excuse was I going to give my father so I wouldn't go after our brother's nonexistent body?", Felipe Cunha's character will counter, furious.
Genesis is a free adaptation of the first book of the Bible. The serial is divided into seven phases, and, currently, Record exhibits the seventh: José do Império. In addition to spoilers, the TV news publishes the summary of the biblical novel.
---
Learn all about the upcoming chapters of soap operas with the Noveleiros podcast
Hear "#72 – Angel and Alex have explosive encounter in Secret Truths!" on Spreaker.
---
Subscribe to the channel TV news on YouTube and watch videos with revelations of what will happen in Genesis and other soap operas.
.