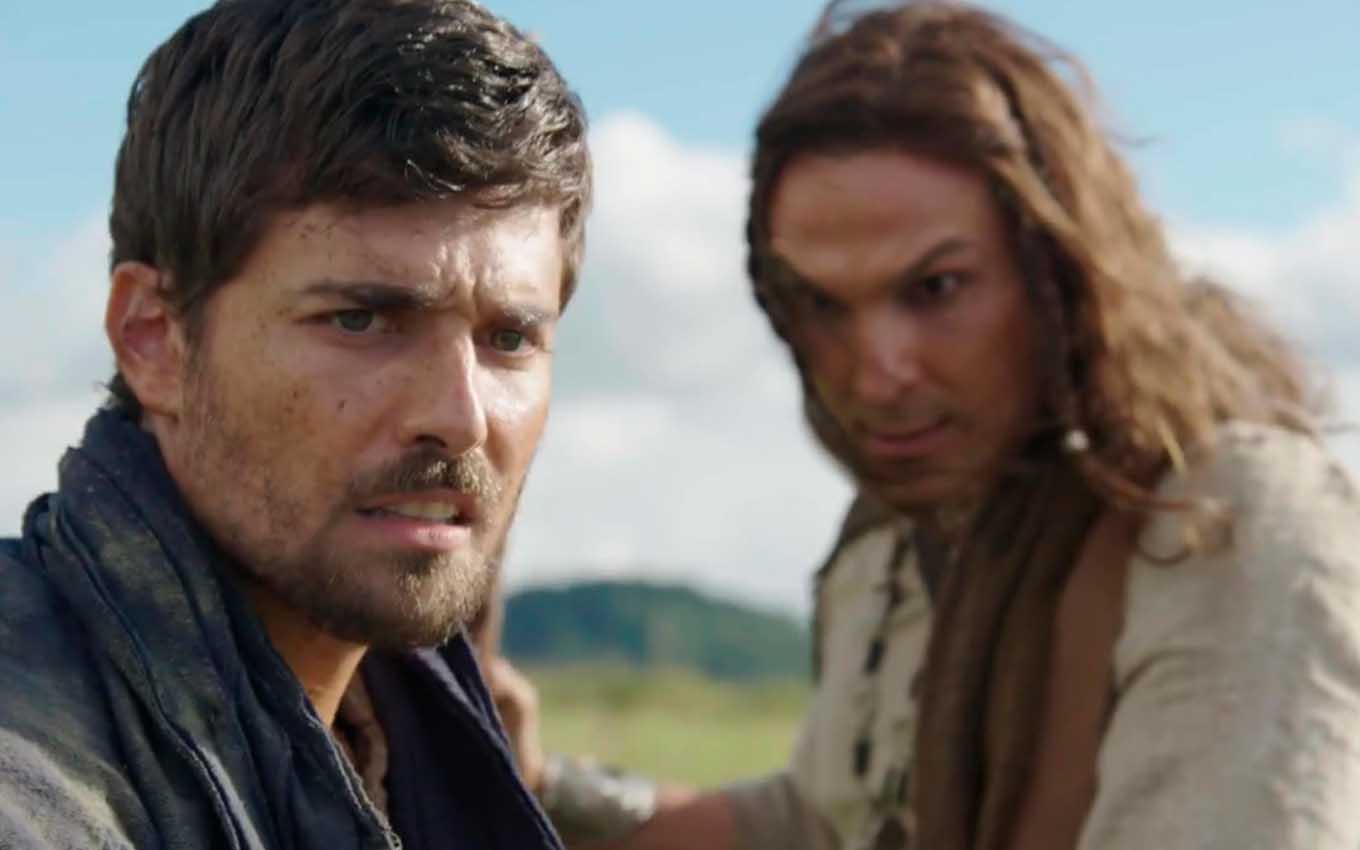 Jacob (Miguel Coelho) will deviate from God's plans by heeding advice from Lucifer (Igor Rickli) in Genesis. Full of lip service, he will encourage the sheepherder to become a slave to Laban (Hector Martinez) in exchange for the hand of one of his daughters. "I will offer seven years of work as a dowry to marry Raquel [Thaís Melchior]", will affirm the boy in the Record's biblical novel.
The devil will charge a high price for having saved the young man from an attempt by Esau (Cirillo Luna) in the serials by Camilo Pellegrini, Stephanie Ribeiro and Raphaela Castro. Under Avner's guise, he will stick with Abraham's grandson (Zécarlos Machado) like a tick to keep him from falling in love with Lia (Michelle Batista).
In a dirty game, Satan will manipulate the character of Thaís Melchior to "put a hole in his sister's eye" and seduce Jacob. "I'm completely in love with Rachel, but I don't have the dowry to give her. , will lament the boy, who is sworn to death.
"It's really a shame, my friend. You couldn't let the opportunity of your life pass you by. I didn't want to make you even more worried, but Raquel is very targeted by the nobles. If it takes too long, one of them might pass you by and if marry her," will bluff Lucifer.
"No, Avner. That can't happen, not at all. I would do anything to have her," protests Rebeca's youngest (Martha Mellinger). "Sorry, but I'm telling you the truth, my friend. If you really love the girl, any sacrifice is worth it for her, don't you think?"
Avner, Lucifer (Igor Rickli) in Genesis
father of lies
With a hot head, Jacob will let himself be carried away by Lucifer's words. "My uncle Laban really likes the things I did for his flock and for his business during this moon I've already spent here. I'm going to offer seven years of work as a dowry to marry me to Rachel!", the boy will say.
"Neither could I have a better idea, Jacob", will celebrate the antagonist played by Igor Rickliin the scenes that will be shown from the next Tuesday (20).
Genesis is a free adaptation of the first book of the Bible. The serial is divided into seven phases and, currently, Record exhibits the sixth –Jacó. In addition to the spoilers, the TV news publishes the summary of the biblical novel.
---
Learn all about the upcoming chapters of soap operas with the Noveleiros podcast
Hear "#65 – All About the End of Save Yourself Who Can!" on Spreaker.
---
Subscribe to the channel TV news on YouTube and watch videos with revelations of what will happen in Genesis and other soap operas.
.