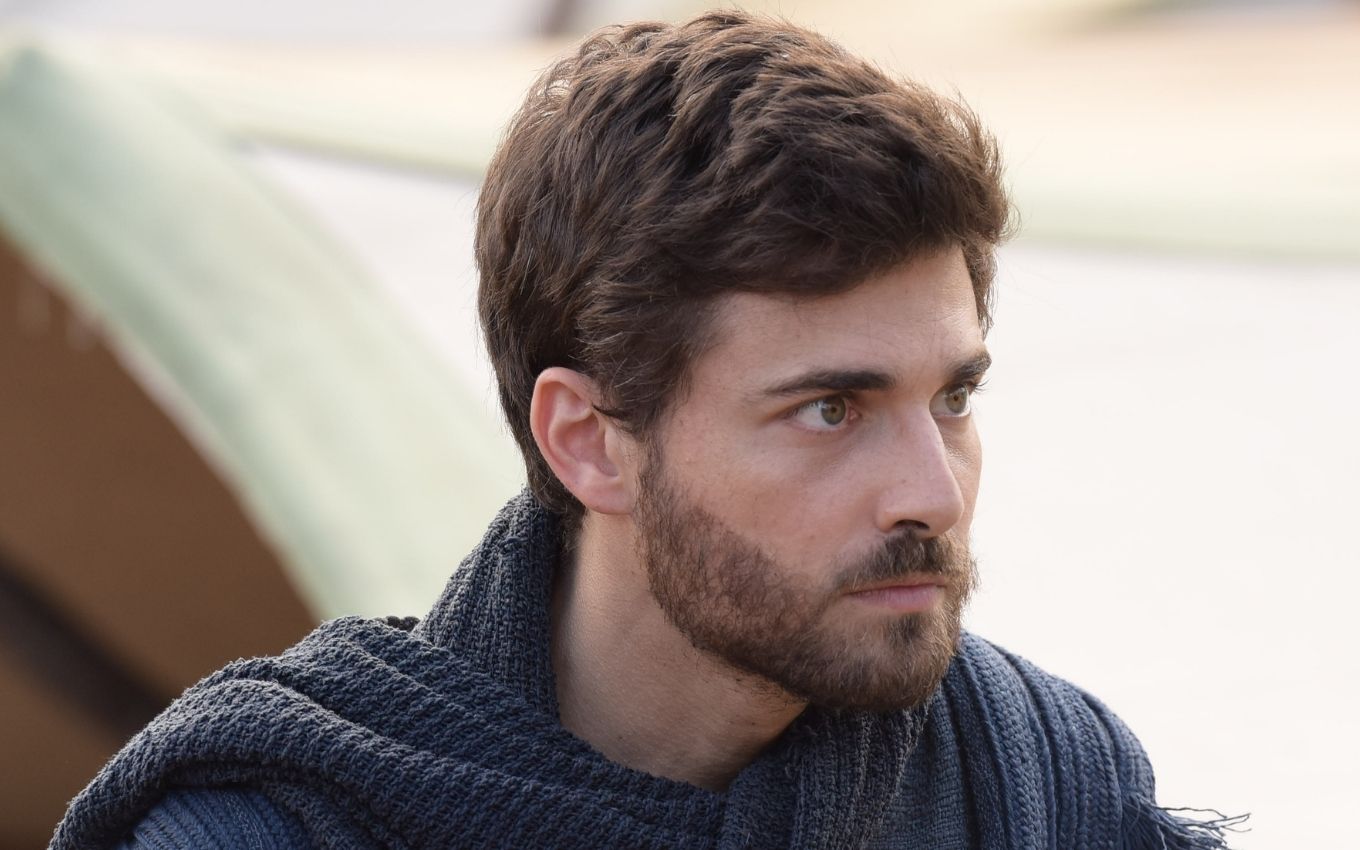 Jacó (Miguel Coelho) won't let Laban (Heitor Martinez) disdain Lia's (Michelle Batista) pregnancy in Genesis. The merchant will tell Jasper (Maurício Mattar) that he doesn't trust the pregnancy because the daughter is fragile, and the protagonist will make the father-in-law "swallow his poison". Repentant, Salma's lover (Suzana Alves) will promote a dinner to celebrate his new grandson.
Isaac's son (Henri Pagnoncelli) will breastfeed the veteran in this fourth chapter (7). He will hear part of the speech of Raquel's father (Thaís Melchior): "We can't have much hope, will the baby die before birth? Lia was always very fragile", confesses the powerful man from Padã-Aran.
"You should already know that fragile is the last thing Lia is. We're going to have this child", will assure the protagonist. Betuel's son (Roberto Bomfim) will provoke his son-in-law in return: "Well, I hope that at least my daughter will have this joy, since her husband only has one time or never," he will retort.
Laban will apologize to Jacob
Repentance
Esau's brother (Cirillo Luna) will not fall into his father-in-law's pile, and the eldest will apologize for his behavior:
"Let's stop exchanging barbs. We're related. You know the great joy I've had since you arrived here. I see you as a son. Can't we go back to being a family?", the character will ask.
"Very easy for you to say, after what you did to me, isn't it, uncle?", Jacob will remember, about having been cheated and married Lia in Rachel's place. The ambitious played by Heitor Martinez will recognize his disloyal act:
I didn't do it with bad intentions. I was thinking about my family. Where would I find a son-in-law like you? There's no way to undo what's done, Jacob. Let's make up. Mainly with my grandson arriving. Can you imagine him being born and seeing us in this situation? Please accept my apologies.
The protagonist will think better of it and decide to accept the father-in-law's apology on behalf of the son. Laban will open his arms, and the pair will give an honest hug. Later, the merchant will redeem himself again and will organize a sumptuous dinner to celebrate the arrival of Lia's first child.
Genesis is a free adaptation of the first book of the Bible. The serial is divided into seven phases, and, currently, Record exhibits the sixth –Jacó. In addition to spoilers, the TV news publishes the summary of the biblical novel.
---
Learn all about the upcoming chapters of soap operas with the Noveleiros podcast
Listen to "#68 – All about the end of The Life of the People (and a spoiler from In the Times of the Emperor!)" on Spreaker.
---
Subscribe to the channel TV news on YouTube and watch videos with revelations of what will happen in Genesis and other soap operas.
.