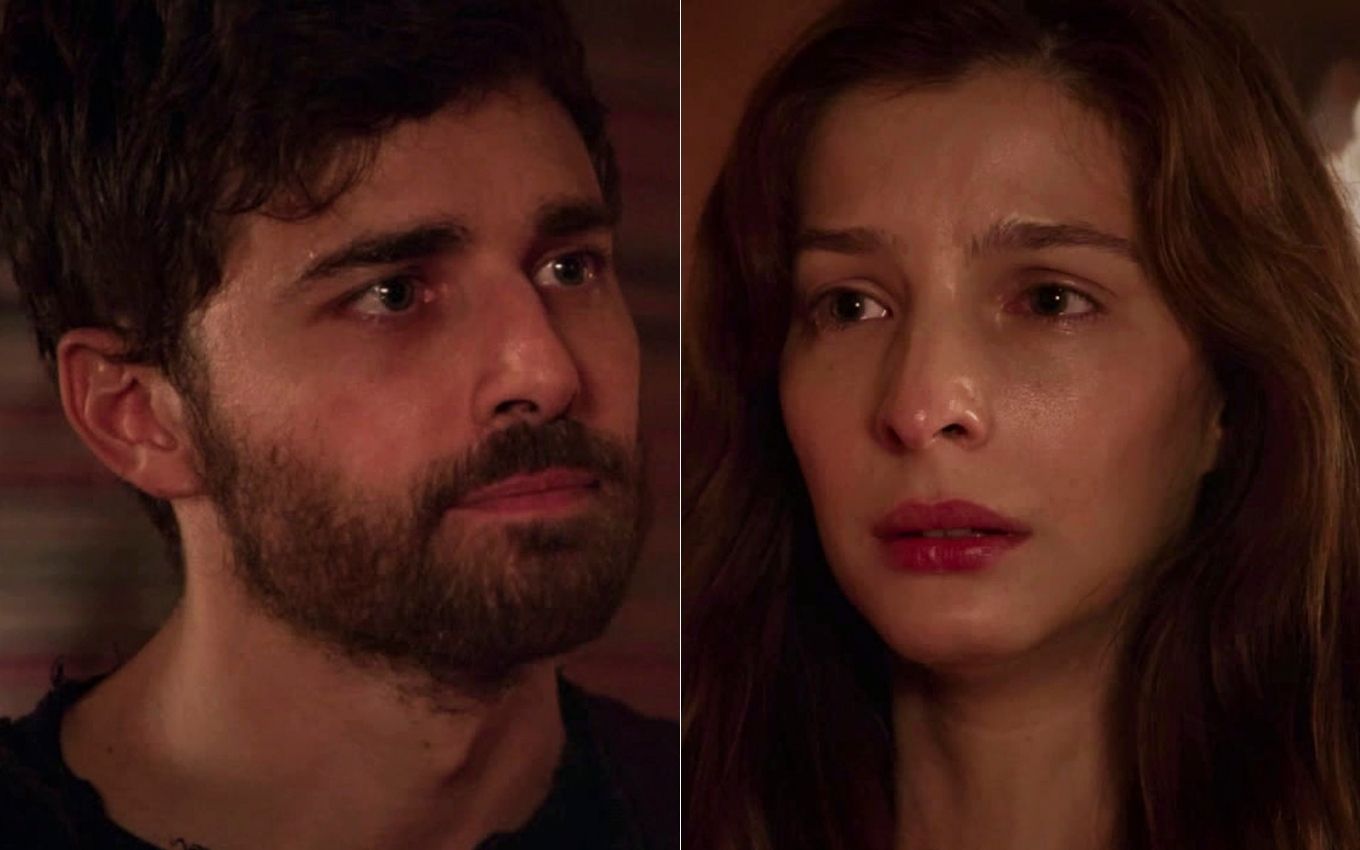 Jacó (Miguel Coelho) will shake Lia (Michelle Batista) on the day of his wedding to Raquel (Thais Melchior) in Genesis. Before celebrating the bond, the protagonist of the sixth phase in the biblical novel will throw it in the face of his partner only that he is with her because he was deceived: "I will never love you as a woman!", will release Esau's brother (Cirillo Luna).
On the day of the engagement, Adinah's eldest daughter (Michelle Batista) will put her husband against the wall. At this point in the plot, Isaac's heir (Henri Pagnoncelli) will have promised Laban (Hector Martinez) that he will work as his servant for another seven years in exchange for the greedy's hand.
Yarin's friend (Lina Mello) will help the boy get dressed for the ceremony and notice that he avoids her. "The last few days have been difficult for you, eh?" the sweet woman will begin. But Jacob will lie that everything is fine.
"For so many years I was your confidant. You barely speak to me now. And I can see that there's something wrong in there, I know you… I'm here to hear you, you can let off steam", will ask Betuel's granddaughter (Roberto Good end).
"I don't want to. I don't want to tell you anything. If there's a problem with me, this is it", will retort Ismael's nephew (Anselmo Vasconcellos). The girl will be saddened to hear her husband's words, but he will ignore this and continue:
It's not unwillingly. But we live in eternal embarrassment, Lia. We had a strong friendship, but now I am obliged to lie with you, without wishing you… I'm sorry. I don't want to upset you. But the truth is. I consider you, I know I owe you a lot, but I don't love you that way. I will never love you as a woman.
The protagonist played by Miguel Coelho will notice that he has gone too far, and Lia will disguise the urge to cry: "It's ready. You can go to your wedding…", the girl will change the conversation in the planned scenes to air this Monday (2).
The couple will stare at each other for a brief moment, and the stranger from Paddan-aram will emerge from the tent towards their wedding. Amir's sister (Paulo Gabriel) will stay in the room and cry alone.
Genesis is a free adaptation of the first book of the Bible. The serial is divided into seven phases, and, currently, Record exhibits the sixth –Jacó. In addition to spoilers, the TV news publishes the summary of the biblical novel.
---
Learn all about the upcoming chapters of soap operas with the Noveleiros podcast
Listen to "#67 – Cora, is that you? The Empire Villain's Radical Change" on Spreaker.
---
Subscribe to the channel TV news on YouTube and watch videos with revelations of what will happen in Genesis and other soap operas.
.