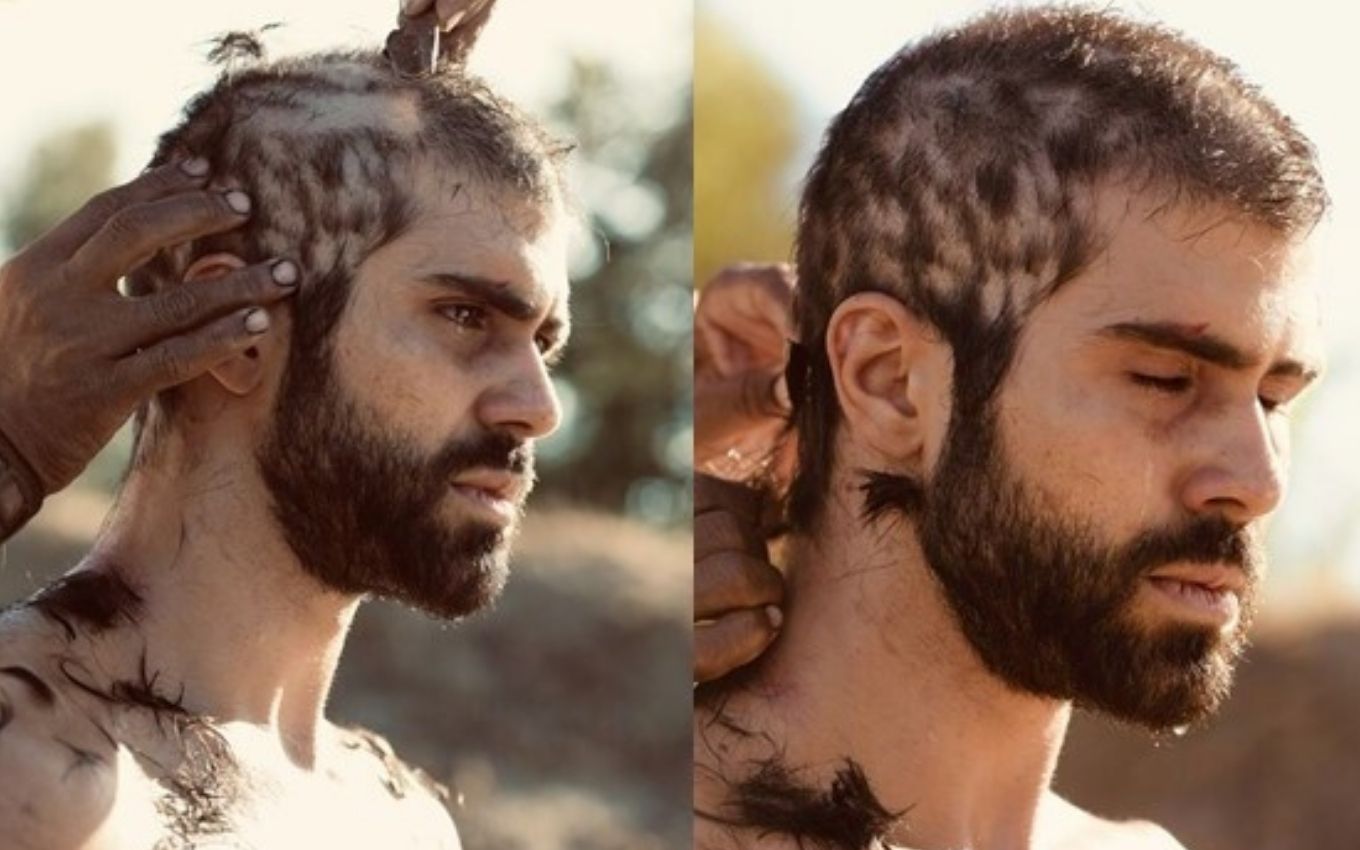 In Genesis, Joseph (Juliano Laham) will suffer at the hands of Issad (Ricardo Dantas). The boy and Abumani (Dudu de Oliveira) will have their beards and locks shaved by the merchant to be sold as slaves in Egypt. "No need to shave my hair", will beg the protagonist, in tears, in Record's biblical novel.
In the scenes planned to air in next Monday's chapter (20), a foreman and Issad's helper will first surprise Abumani. "No Egyptian is going to buy a slave with all that hair. Who would bear the lice?" the merchant will say.
Afterwards, the crook will order the employees to do the same with Israel's favorite son (Petrônio Gontiijo). "Don't do this to me, no! Please! Don't do this," José will ask. "I don't have lice. You don't need to shave my hair. I'm Hebrew. My hair is part of who I am." "Well, now he's going to have to look like an Egyptian," retorted Issad.
José strictly follows the teachings of his grandfather, Abraham (Zécarlos Machado), later compiled in the book of Leviticus, which is part of both the Christian Bible and the Jewish Torah. The Hebrews avoided cutting the hair on their faces to show that they were free men and also to exalt their fear of the Almighty.
Genesis is a free adaptation of the first book of the Bible. The serial is divided into seven phases, and, currently, Record exhibits the seventh: José do Império. In addition to the spoilers, the TV news publishes the summary of the biblical novel.
---
Learn all about the upcoming chapters of soap operas with the Noveleiros podcast
Listen to "#73 – José Alfredo finds out Maurílio is dead in Império!" on Spreaker.
---
Subscribe to the channel TV news on YouTube and watch videos with revelations of what will happen in Genesis and other soap operas.
.