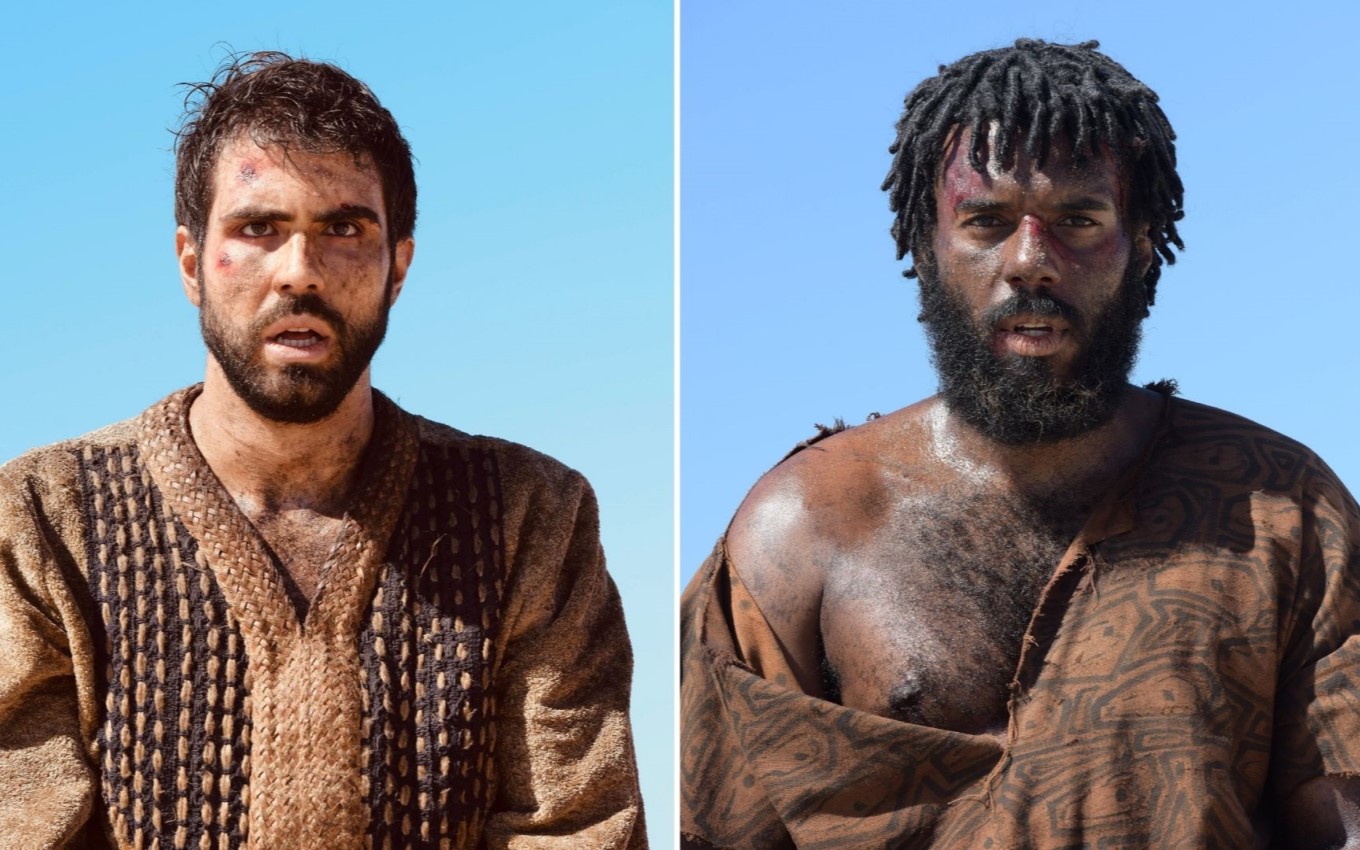 José (Juliano Laham) will save the life of Abumani (Dudu de Oliveira) during an attack by the Cushites in Genesis. The boy will give up running away to prevent a foreman from killing his partner and will gain the trust of an important ally. "I owe you my life," declares the slave in the biblical novel.
Israel's favorite son (Petrônio Gontijo) will be surprised when he is working alongside his new colleague. He will tell his friend that he was sold to Issad (Ricardo Dantas) by the brothers themselves, but will be interrupted by men who will appear in the quarry and throw a knife at the merchant's prisoners.
In scenes that will air from next Tuesday (7), Abumani will fight a battle in defense of his own life, but the foremen will overpower him and try to hang him. Undecided between running away or playing the hero, José will smack a henchman on the head and extend his hand to his friend.
At this point, he will be hit by Ashur (Alexandre Lino) and pass out, but will be able to see the other man being tied up and gagged like an animal. "I thought I wasn't going to wake up anymore," Abumani will say when he sees Juliano Laham's character opening his eyes.
Joseph will ask about the men who attacked them. "Men of my people. They came to free me. But I'm trapped inside, so… They're dead out there," the boy will explain, who will say that Israel's darling is dumber than he thought.
"If it were me… I wouldn't have come back to get you. Why did you waste your opportunity?", the prisoner will question. Raquel's son (Giselle Tigre) will announce that he would like his partner to do the same for him if he were in danger.
"Thank you. I owe you my life. I will never forget what you did", will affirm Abumani, without grace, in the serials by Camilo Pellegrini, Stephanie Ribeiro and Raphaela Castro.
Genesis is a free adaptation of the first book of the Bible. The serial is divided into seven phases, and, currently, Record exhibits the seventh: José do Império. In addition to spoilers, the TV news publishes the summary of the biblical novel.
---
Learn all about the upcoming chapters of soap operas with the Noveleiros podcast
Hear "#72 – Angel and Alex have explosive encounter in Secret Truths!" on Spreaker.
---
Subscribe to the channel TV news on YouTube and watch videos with revelations of what will happen in Genesis and other soap operas.
.