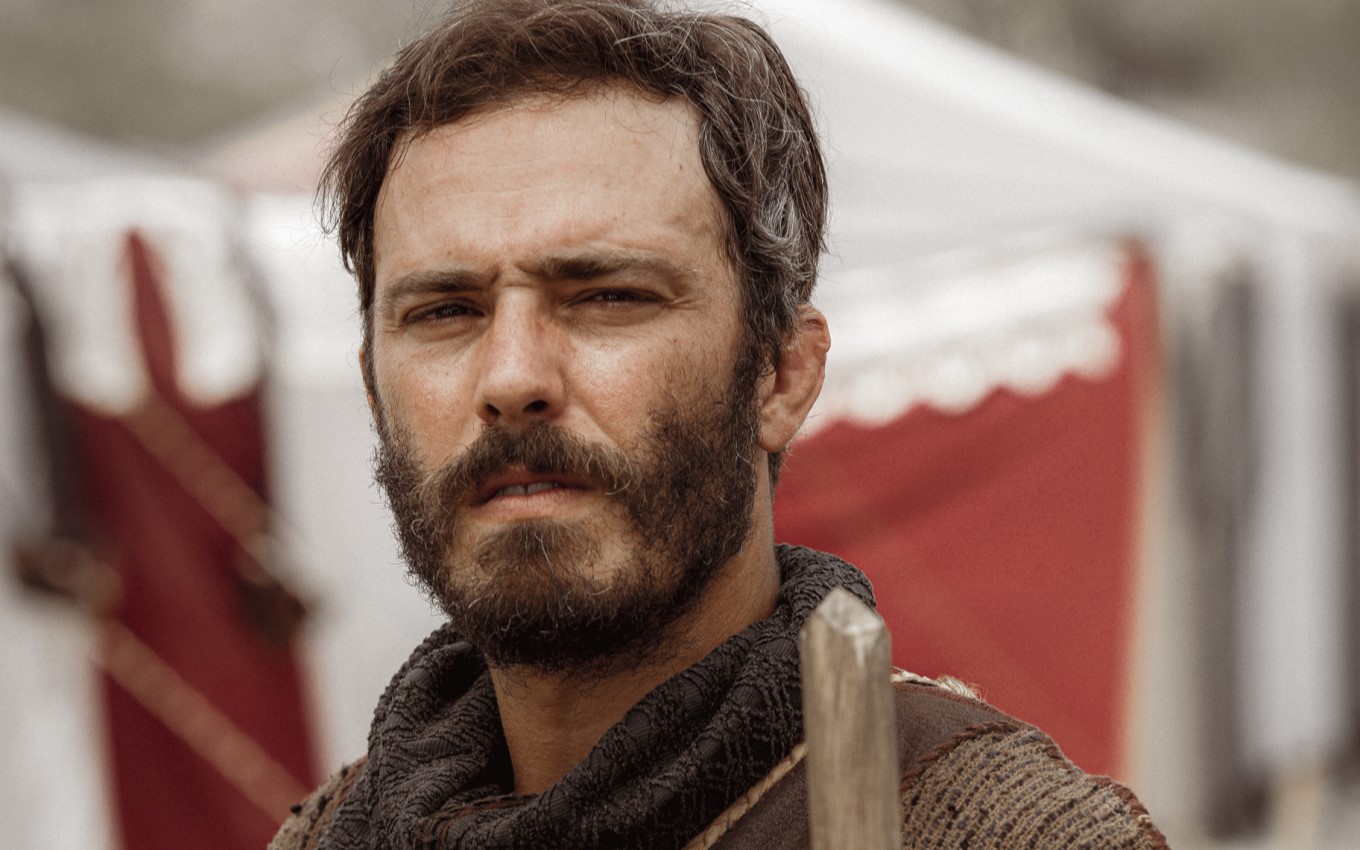 Judah (Thiago Rodrigues) will be impressed by the cruelty of the brothers and will take a drastic attitude in Genesis. The boy will be desperate when he witnesses a meeting in which the others will decide what to do with José (Juliano Laham). He will be afraid that the deprecated one will end up dead and, in order to help, will come up with a sinister idea. "What if we sold it?", will suggest the good guy in the Bible soap opera on Record.
The favorite son of Jacob/Israel (Petrônio Gontijo) will have been imprisoned in a cistern by his own relatives. Rúben (Felipe Cunha) will not be part of the ill-advised action, and Thiago Rodrigues' character will try to avoid an even more serious tragedy.
In scenes that will air from next Wednesday (1st), Levi (Gustavo Rodrigues) will say that they will have hit hard with Raquel's son (Giselle Tigre), but Simeão (Igor Cotrim) will express his desire to kill his father's darling. In the absence of the family's original firstborn, Judah will suggest selling him as a slave.
What benefit do we have if we kill Joseph and hide his death? He is blood of our blood and flesh of our flesh. But if we offer and sell him, we get rid of our problem and walk away with money without having to shed his blood.
Excited about the possibility of getting rid of Joseph without getting their hands dirty, the brothers will accept the idea. Malignant, Simeão will be even more enchanted by the plan when he thinks about proposing the sale.
"Even better if it is for the descendants of Ishmael [Anselmo Vasconcellos]. Joseph will end up opening his mouth that he is a son of Israel, and they will not hesitate to make him disappear", concluded the bad character.
Genesis is a free adaptation of the first book of the Bible. The serial is divided into seven phases, and Record debuts the last one –Jacó– on Monday (30). In addition to spoilers, the TV news publishes the summary of the biblical novel.
---
Learn all about the upcoming chapters of soap operas with the Noveleiros podcast
Hear "#72 – Angel and Alex have explosive encounter in Secret Truths!" on Spreaker.
---
Subscribe to the channel TV news on YouTube and watch videos with revelations of what will happen in Genesis and other soap operas.
.